Every homeowner wants their home interior to look classy and presentable. This calls for a solid interior design that pays attention to all the design aspects, from the choice of materials, texture, colors, etc. However, most homeowners find themselves going DIY with interior design. And in the process, they do not achieve the perfect designs they always wanted.   
To help you meet your interior design goals, we've rounded up the five common interior design mistakes to avoid. Also, feel free to use the design examples we've highlighted to inspire your next interior design projects.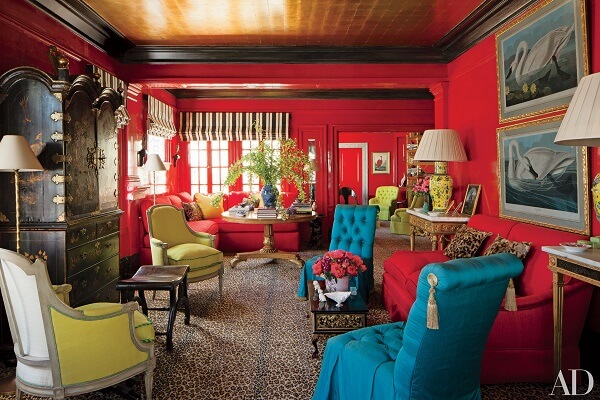 1.
Using Furniture of the Same Sizes or Shape
Choosing a set of matching furniture may sound like one of the interior design best practices, but it's actually a huge mistake. Many homeowners also see this as ensuring symmetry and order in the living room, which is apparently not the case. A trick is to think of your interior space as a city that would be dull without a blend of heights and proportions. So you'll want to blend in soft and hard furniture of varying sizes and designs.
Similarly, most people choose furniture styles and designs based solely on their taste and preferences. That means the color choice or material may not match or complement the existing interior design. When choosing colors, you want to go for the lighter, light-reflecting fabrics instead of darker ones. This will make your space feel less cramped. 
 Also Read: Expert recommended exterior house design tips
2.
Hanging Art Too Low or Too High 
Art can be a perfect addition to your home's interior. But only when you hang it in the right place and at the right height. Whether you have an oil painting or a cherished drawing, you want it to act as a focal point in your interior space. 
The best way to nail it with any art is to place it in an open yet non-obvious spot. The art should also hang at an eye-level, not too high or too low. If you are creating a gallery wall, leave a minimum space of 10cm between frames and be keen not to overdo it. When hanging art above furniture, ensure it's placed in a central position and at a reasonable height.
3.
Using the Wrong Rug Size 
Rugs are common in many homes and are flooring decor that works with nearly all interior design styles. The right choice of rugs adds warmth, color, and pattern to your space, and you always want to be careful with the size. The rugs in your living room should be sizeable enough to fit at least two sofa or chair legs. Anything below 8 by 10 feet would be too small for the living room.
That said, smaller rugs work best in the bedroom, hallway, and kitchen areas. A soft and comfy rug material would be great on the bedroom floor, while a dark-colored, rough-textured rug would be perfect for the kitchen floor. You can also use smaller rugs to frame and add symmetry to your smaller furniture, such as your coffee table. 
4.
Using the Wrong Lighting 
The wrong lighting in your home can mess with all your interior décor designs. When choosing a lighting option, pay attention to the color and ambiance of the light and the level and quality of illumination. Interior spaces with earthy tones would look great with warmer light tones. However, whiter lights would work best for metallic, bold-themed rooms. 
Dim lighting or not having enough light sources in the room are the other common design mistakes. Not only will this cause eye strain, but it's also aesthetically unappealing. So always choose separate lighting fixtures for your kitchen, living room, bedroom, hallway, etc. 
Also Read LED Strip Lighting : Choosing The Right Product For The Job
5.
Failing to Mix and Match Colors 
Many people do not have a taste for colors. So, they choose one color and maintain it from the walls, furniture to the flooring. Such designs often overdo the minimalist style to bring out a monotonous space. And while the room doesn't necessarily have to be bold, it got to be inspiring and lively. 
A tasteful choice of hues can change how the room looks and feel. The goal is to be adventurous rather than being intimidated to try different patterns. Still, you don't want to go crazy with it. Balancing colors is a tricky skill that takes time and effort to master. So, this could be a matter of trial and error before you get what works for your space.
Get Help Where Necessary 
Now that you know the common house design mistakes, you want to look out for them in your home and make the necessary adjustments. If you need a classier look for your home, you may need to choose one or mix the different interior design styles. To make this even easier, choose to work with an interior designer, and you'll get exactly what you want, faster and conveniently.