Every homeowner wants to make their home stand out. If you do it the right way, you will always have people coming up and complimenting your house exteriors. If you use some design tricks, your house can end up looking quite well-designed. Simplicity can be the key to making your house look amazing.
 It is important to keep in mind that your house should have a certain streamlined design so that everything looks connected to each other. You might have put in a lot of hours on trying to better your home, but they would be of no use if you do not have a proper strategy. You can invest less money and get a better exterior if you take out the time to plan it perfectly. 
Decorating the interior of your house might be easy, but decorating your exterior can be one hell of a ride. Examine your house from outside and see what according to you is missing in order to make it perfectly appealing. We wish it would be as easy as just choosing a new color for the exteriors, but it is not so. We have curated a list of expert-backed house design tips that can help you transform the exteriors of your home.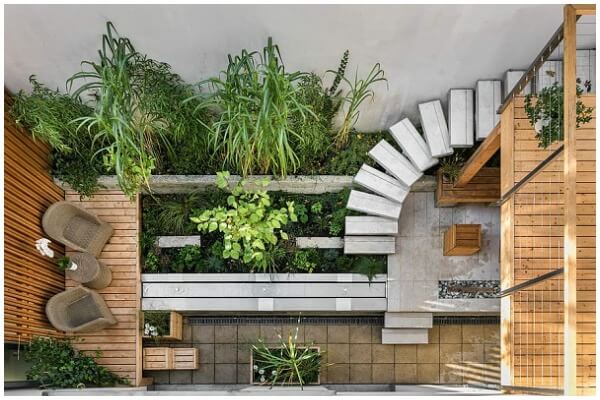 Focus on the balance and the symmetry
The most important and vital things for any aesthetic are balance and symmetry. We keep this topic in mind whenever we are decorating or even buying a new house. The interiors should be perfectly balanced and should highlight the main areas. This holds true for the exteriors of your house as well. 
The exterior of your home is actually the first thing that people will see, which is why it is important to create symmetry there as well. This can help your exteriors look pleasing to the eyes. Georgian homes tend to have a focal point in the middle of the home, such as the doors and windows. You can extend this to your gardens and exteriors to give it that perfect sense of balance. 
Focus on the functionality as much as the form
It is quite important to focus on the form of your house, this is where the beauty of your house comes in. Functionality should be your main focus while decorating the exterior of your house. When you plan your interiors, you focus on practicality and form. For example, you will plan your kitchen space according to how much cooking space you will need. 
Just like this, you need to consider the kind of activities that you and your family will be doing outside the house. There are certain decor choices that might be impractical for your house. For example, getting complicated landscaping or gravel might be a hazard if you have small kids and the elderly in the house. Do not get high-maintenance exteriors if you are someone who is always short on time and busy with work. 
Use the perfect color
It is as important to decide the color of the exterior of your house as it is for your interiors. You can think about going for either classic colors or a bolder statement. Remember to buy good quality paint if you want it to stay for longer. The outside of your house has to deal with different weathers and a lot more stuff, which means that the paint job should be done well. 
Any flaws or blemishes on your home can also be hidden with a good paint job. You can try out a few samples on the walls of your home to figure out if that color will be the perfect one for you. Try narrowing down your choices to two shades, one dark, and one light. Using two colors in combination that complement each other can be great for your exteriors. 
Also Read: Colorful Teenage Girls Room Decor
Focus on the landscape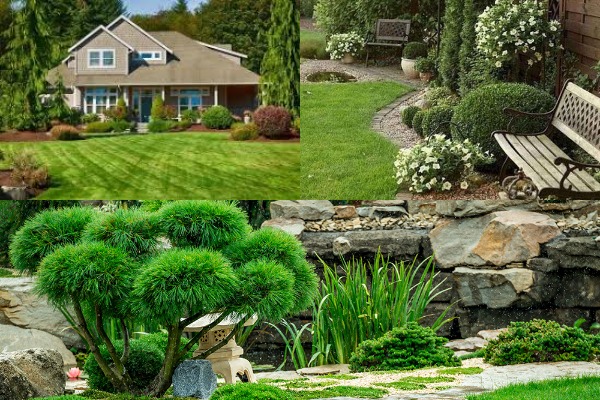 Just as how you have focused on the interior decor of your house and taken out time to see which piece of decor compliments the other, your exterior needs the same focus. Just putting a few flower pots and paving slabs is not enough for your landscaping. You can take the help of a professional to create the landscape around your house. 
The ideal and perfect landscape includes lush green grass, pathways that intertwine amongst each other, fire pits, a sitting area, and rockeries to help draw focus to the entrance of your house. You can even ask the professional which plants and flowers would complement the color of your house the most so that you can get them.
Also Read: 10 Outdoor Landscaping Ideas to Overhaul Your Outdoor Space
Add some light
Just a little light can work wonders for your home exteriors. It is an added bonus that it helps improve the safety of your home. After dark, lights are the main thing that draws focus towards your home. It is best to put them in a way that illuminates your main decor outside. You can also add some spotlights to brighten up the pathways leading to your home. 
Find the perfect windows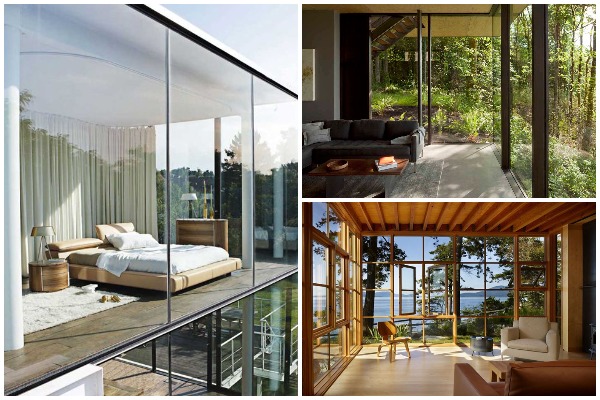 A house that focuses on balance and symmetry usually has windows that compliment the main entrance of the house. Windows are not only good for getting some light and air into your house but also help in providing that extra kick in your exterior decorations. They help add natural elements to each room in your house.
You should get windows that look great with the design of your house. For example, if you have a modern house, try windows that are large and can let in unlimited light. Rectangular windows that are wooden framed are best for a traditional style house. 
Also Read: Your Window Frame Guide: How to Choose Materials and Designs
Choose your aesthetics
There are a ton of materials that you can choose for your houses such as brick, stucco, metal, and even wood. These choices might overwhelm you, but you should focus on something that looks nice and is durable as well.
It should help reflect your personal style. For example, people who love modern architecture use wooden paneling and brushed steel. You can consult an experienced architect for the kinds of designs and materials that would look good in your house. 
These are merely ideas that can help you open up your imagination to all the endless possibilities out there. Use this list to help you get started in getting that perfect exterior.