Window installation in the US is a $4.5 billion industry. Whether people are working on new builds or renovating old ones, they always need new, sleek, and modern windows at some point.
But although the window frame industry is huge, almost no one really appreciates the finer points of window design and window trends. If you don't understand the nitty-gritty of these finer points of interior design, how can you hope to install windows that complement your home?
Simple answer: you can't.
But worry not, because we're here to provide you a crash course in window frames. Don't worry, we'll try not to break anything.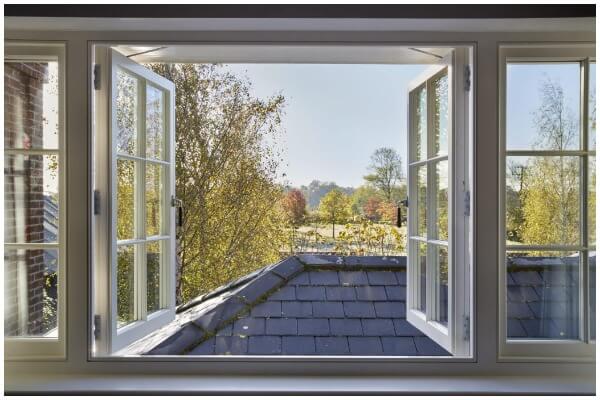 Which Material Is Best For a Window Frame?
Two popular materials for window design are vinyl and fiberglass. They're both easy to get and can be installed in all sorts of different window designs.
But which is better?
Well, it comes down to this: cost, convenience, and customizability. If you're working with a limited budget, then vinyl is your best bet. It's affordable, durable, and pretty easy to install. But there's a couple of caveats: you won't be able to paint it without the paint peeling, and it is — in the final analysis — a weaker overall material than fiberglass.
Still, in terms of bang for your buck, vinyl is a great choice.
On the other hand, if you can stretch to it, fiberglass has strengths where the vinyl has weaknesses. It's super durable and comes in all sorts of colors, so you can have light or dark window frames. The downside? It's pricier than vinyl and harder to install. Still, if you're working with a budget that can afford the material and the labor to install it, opt for fiberglass every time.
Also Read: A Step-by-Step Guide to Painting Your Window Frames
A Question of Design
Still, once you've picked a material, there's still the question of how to use it. There are far too many different styles of windows to cover in a short article, but there are things you should always keep in mind.
Firstly, most architects will suggest you don't go too wild with different window designs throughout your home. Having a completely different window shape every few feet creates a bizarre, incoherent feeling.
It can also be pretty expensive to not work from a single template.
Second, make sure your windows match your home's architecture and serve a specific purpose! Are they meant to light up a room in the daytime? Keep the cold out? Even provide a fire escape in case of emergencies?
There's no end to the useful tips one can give for window design. Find more here.
These are crucial things to think about when picking a window frame.
Also Read: The Benefits of Commercial Window Tinting for Your Business
You've Been Framed
At the end of the day, picking a window frame is about budget, purpose, and style. So long as you keep a few essential tips at the forefront of your mind as you design (or redesign) your home, you'll be okay.
Just don't throw any stones.
Liked this article? Check out the rest of our site for more!