Top 6 Advantages of Buying A Memory Foam Mattress
Memory foam material was originally developed in the 1960s for NASA airplane seats. However, this material is now found in everyday products such as mattresses, pillows, footwear, office supplies, and many more.
In the past, memory foam material was quite expensive however advanced production has reduced its costs making it more affordable and accessible for various uses. When it comes to mattresses online, memory foam is now regarded as one of the best materials for a comfortable and rejuvenating sleep.
We're breaking down the key advantages of memory foam mattresses.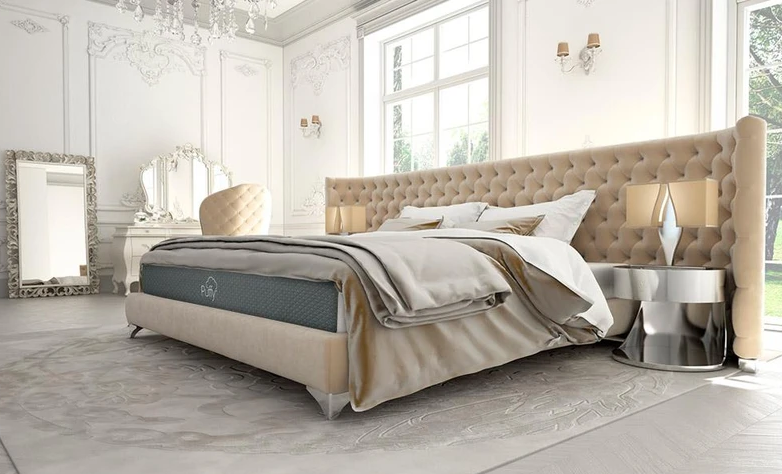 #6. Temperature-Control Support
Changes in body temperature can affect how you sleep. Memory foam beds are produced using temperature-sensitive materials that enable the mattress to adjust as your body temperature fluctuates.
This means that when the temperature increases, the mattress ventilates the air so heat is not retained. For individuals who typically experience night sweats or simply get hot easily, a bed mattress that has a cooling feature is a great option to consider.
#5. Suitable for All Sleeping Positions
Memory foam mattresses are resilient in nature, as a result, they can comfortably accommodate different sleeping positions. The material has the ability to adjust and provide equal support to your entire body.
For back sleepers, the spine will be held in alignment, while the side and back sleepers can enjoy solid posture support.
Also Read: Here Are 5 Mattress Brands That You Need To Check Out
#4. Durability and Longevity
Another key benefit that a memory foam mattress can offer is its lifespan. Medium to high-density foam mattresses has an average lifespan of 7 to 10 years. This is unlike spring mattresses that have a lifespan of 5 to 6 years and will require replacement much sooner.
Memory foam beds have stronger resilience and durability compared to padding foams, fibers, or metal springs seen in innerspring mattresses. Innersprings tend to deteriorate with use leading to lumps in the bed. Memory foam keeps its shape and delivers comfort for many years.
#3. Greater motion absorption
Memory foam tends to absorb surface movement and this helps to reduce disturbance, especially when sharing a bed. This mattress is ideal for those who have partners who tend to toss and turn, flop around or roll over frequently.
Memory foam mattresses isolate motion so disturbances are kept to a minimum. Memory foam beds are an ideal choice for couples who want to experience comfortable and uninterrupted sleep.
Also Read: Do Trundle Beds Need A Special Mattress?
#2. Pain-Relief Comfort
Memory foam beds offer users health benefits by relieving body aches, pain, and soreness. In addition, it helps reduce pressure in muscles and joints supporting recovery from injury. The mattresses achieve this due to the ability of the material to minimize pressure from points of pain on the body.
Areas of pain tend to have slightly higher temperatures when compared to the rest of the body. Memory foam bed mattress tends to detect these differences and will conform to the body accordingly by reducing or adding pressure to the area.
#1. Allergy-Friendly
Memory foam mattresses that are Hypo-allergenic are ideal for individuals who suffer from allergies. The best mattresses are made up of polyurethane foam, which consists of fibers that prevent the accumulation of allergy-causing compounds within the bed.
Polyurethane foam repels mildew, mold, and is also resistant to pet dander and dust mites. Additionally, the dense composition of memory foam prevents allergens from accumulating over time.
Quality sleep is important and a memory foam mattress can help you achieve this. This mattress will conform to your body curves, provide comfortable and long-lasting sleep, and support your body to help reduce pain. You will sleep deeply throughout the night and wake up feeling refreshed and ready to face the new day. Start getting the sleep you deserve.