One of the best parts about owning a home is decorating it however you want. While there are many different ways that you can decorate and design a home, one near-constant for most people is making sure that their home is cozy. Our homes are places for us to relax and unwind after a long day, and it can feel just wonderful doing that in a place with optimal comfort.
Unfortunately, homes aren't automatically cozy by default, and it can take some to get yours where you want it. With that in mind, this article is going to go over a few ways to decorate your home to ensure it looks cozy.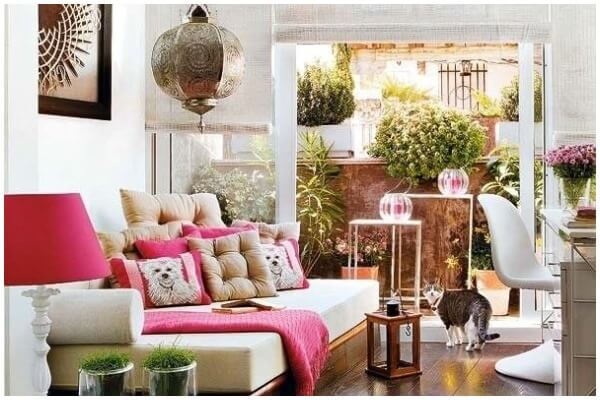 Change up the Lighting
Something underrated that actually has a major impact on how cozy and comfortable your home looks and feels is the lighting. Certain lighting types and styles can make us feel different ways and put us in different moods.
Oftentimes, a darker and more dimly-lit space can be more comfortable and allow you to relax and wind down. If you have lights that are constantly on at full brightness, it can often take away from your ability to get comfortable, as these lights can be quite jarring.
Make an effort to either choose a light that can be dimmed or at least choose a bulb that is a little softer in color. Also, while natural light can be lovely, there are times when you want to block it out to keep our space dark and cozy. To ensure you can do this, make sure to pick up window curtains that are optimized to block out light.
Use the Right Colors
Having the right colors in your space is also very important when it comes to making it comfortable. Colors impact our thoughts and feelings, and certain colors will often energize us as opposed to helping us relax.
There are many colors to make your space comfortable, and having them throughout your home can make it a very inviting place to be, and ensure it is very calm. They often include cream, gray, taupe, green, and various other subtle colors.
Of course, what you find comforting and cozy might not be the same as the next person, so be sure to choose colors that you feel the comfort you. In addition to the wall paint or wallpaper, it's also a good idea to make sure all the furniture, decor, and other items in the space also feature colors that work well in the space and don't clash too much.
Incorporate Various Soft and Comfortable Textures
While the lighting and colors of your home can contribute to how cozy it is, often the aspect that has the greatest impact are the things that are actually in the home. To help the space look and feel cozy, be sure to incorporate plenty of soft and comfortable textures into the space.
This includes blankets, pillows, rugs, tapestries on the wall, and various other things. These just scream comfort, and not only help a space look cozy, but can help you relax, as well.
Make sure to consider changing out these textures with the seasons, as well. There are many cozy textures for fall, and for every other season out there, as well. This can not only help your home fit the season better, but it can be fun to change things out and refresh how your home looks. It ensures you never get bored of the space and can help yourself fall in love with it all over again.
We hope that this article has helped you learn some incredibly cozy ways to decorate your home. These are far from the only ways to ensure you have a cozy home but are certainly some of the best.