There's no better way to spend the weekend with your friends or family than by cozying up on the couch and watching a good movie. But why settle for just any old movie when you can have a truly cinematic experience right in your own living room? With a little planning and effort, you can turn your home theater into the envy of all your friends.
In this article, you will find several ways to achieve a cinematic experience at home on a whole different level. Let's begin!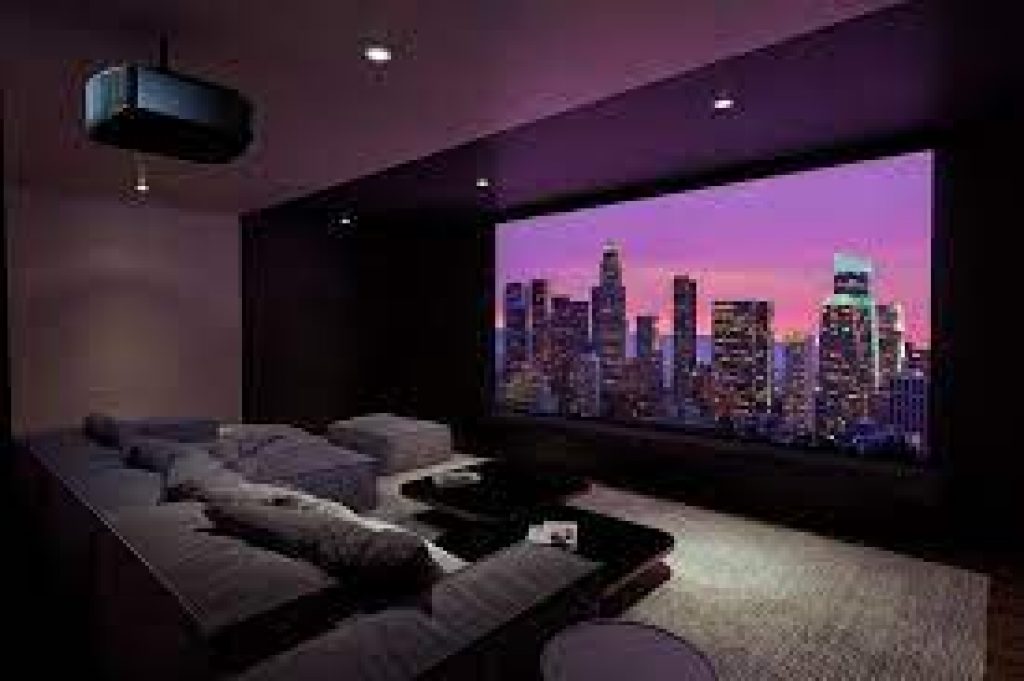 Invest in ultra-comfy seating.
Seating is probably an essential element of creating a comfortable and enjoyable TV streaming experience. You want to be able to kick back and relax in your theater seating, so make sure you choose chairs or couches that are comfortable and spacious. Reclining chairs are always a good option, and if you have the space, consider adding a loveseat or two.
Control the lighting. 
Lighting is key to setting the mood in any room, and your home theater is no exception. You'll want to dim the lights or even turn them off completely to create a more movie-theater-like atmosphere. If you have downlights, invest in some light bulbs that can be dimmed with remote control. This way, you can easily adjust the lighting without having to get up from your comfortable seat.
Choose the best streaming services.
Streaming services play a big role in your viewing experience at home.  There are many options to choose from, so do your research to find the ones that offer the best selection of movies and TV shows. Some streaming services, like Netflix, even offer 4K content, which is perfect if you have a 4K TV.
Purchase a projector. 
If you really want to go all out, consider purchasing a projector. Projectors create a larger image than even the biggest TVs, so you'll feel like you're at the movie theater without leaving your living room. Plus, they're becoming more and more affordable, so it's definitely worth considering if you're looking for the ultimate cinematic experience.
Have a fast internet connection.
Fast internet is crucial for a smooth streaming experience.  If you're constantly dealing with buffering or low-quality video, it's time to upgrade your internet plan. A good rule of thumb is to have at least 25 Mbps for HD streaming and 50 Mbps for 4K streaming. However, if your household is a heavy internet user, we recommend you opt for the internet with faster speeds.
Have a quality sound system.
To complete the cinematic experience, you'll need a quality sound system. This doesn't mean you need to go out and purchase the most expensive surround sound system on the market. There are plenty of affordable options that will still provide great sound quality. But if you really want to take your home theater to the next level, consider investing in a high-end sound system.
Consider soundproofing your home theater.
If you live in an apartment or have thin walls, soundproofing your home theater can make a big difference. It will help reduce outside noise and make it feel like you're in your own personal movie theater. There are many ways to soundproof a room, so do some research to find the best option for your space. It's also not as expensive as what most people expect.
Ensure the correct distance between the TV and the seats.
This is something that many people overlook, but it's important to make sure you have the correct distance between your TV and your seating. The general rule of thumb is that you should be sitting at least twice the width of your TV away from the screen. So, if you have a 40-inch TV, you should be sitting at least 8 feet away from it. This will help ensure you have an optimal viewing experience.
Keep the surroundings as clean as possible. 
This may seem like a no-brainer, but it's important to keep your home theater surroundings as clean as possible. This includes the floors, the walls, and even the ceiling. If your home theater is in a basement, make sure there's no dust or cobwebs on the ceilings or walls. And if you have carpet, consider vacuuming it before each movie night.
Final Thoughts
Creating the perfect home theater doesn't have to be difficult or expensive. By following these simple tips, you can transform your living room into the ultimate cinematic experience. So sit back, relax, and enjoy the latest movies and TV shows!