3 Ways to Make Your Outdoor Space More Inviting
It's easy to forget about the restorative nature of some time spent outside. It's been proven time and time again that the breaks we spend in the outdoors, even if it is only our own backyards, can be essential for our mental health.
With this in mind, you might find yourself hungry to make your own personal outdoor space more inviting. The better you design and touch up your space, the more likely you and others will enjoy passing the time there.
What kind of things can you do to help curate and improve this kind of space around your home? Read on and we'll walk you through a few great suggestions.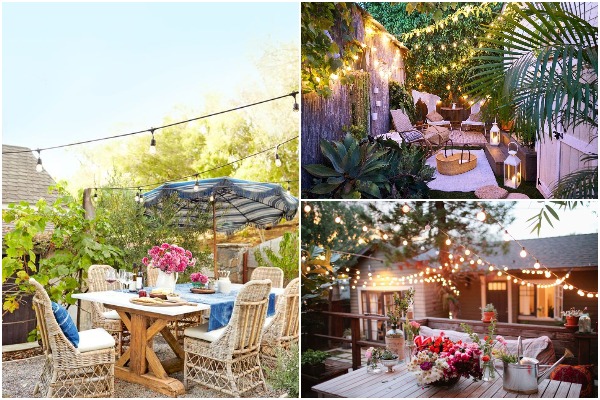 Install an Umbrella
Spending time in your outdoor living spaces can be a great way to pass the afternoon. However, if it is quite hot and bright out, you might find the direct rays of the sun to be a bit distracting.
This is why getting a large umbrella can be a fantastic investment for your outdoor space. Not only will this provide a nice, shady spot to hide out under, but it will elevate the aesthetic and feeling of the area.
A large umbrella can be easily installed in the center of a table or placed on a stand to stick up on its own. It provides an obvious place to gather under and can easily be put away if it is in the way at any point.
Spice Up The Lighting
If you really want to elevate your outdoor space to the next level, you might want to install a bit of affordable lighting. The Landscape Design and Patio Landscaping Experts are likely able to suggest a number of exciting possibilities for your home.
Even if you have a meager budget available, purchasing a set of string lights can be enough to turn a space from drab into something fantastic. You aren't likely to want to spend much time in your outdoor space at night if you don't have any light.
Even simple string lights can help create a romantic and comfortable mood for your evenings spent outdoors.
Also Read: Top Reasons & Why Use LED Lighting Systems For Your Kitchen?
Bring In Plant Life
A lot of the joy of the outdoors having to do with being around nature and greenery. You can increase this aspect of the experience by bringing in your own plants, flowers, and other touches.
Placing planters with bright and inviting flowers on tables and surfaces around your space can create an ideal and inviting locale. They can help to create a wonderful scent for space as well.
There are so many different kinds of flowers and plants out there that it should be easy to customize your space to your own taste. It can be a lot of fun, too!
Sprucing Up Your Outdoor Space
If your outdoor space is feeling a little boring and uninviting, you may need to make a change. The above backyard ideas can help elevate your yard and encourage you to spend more time outside.
Also Read: 18 Tropical and Natural Outdoor Shower Ideas
Need more advice for the home? Keep scrolling our blog for more.