If you notice that some of the most popular interior decor photographs and you will notice that the types of window covering change the entire look of the home to a greater extent. That is the reason why window coverings and curtains are essential to add different stylistic elements of design to your home. If you are a fan of interior decor elements, then you can play with different fabrics of curtains and dripping and make your home look even more mesmerizing. 
You can play with sheer styles all well with panels in your home. The issue with the window treatments is that there is not a single size that is going to fit all of your Windows. That is why you need to choose the right size and style of window coverings according to the climatic conditions of your region. There are many factors involved when you are looking for the perfect drapery and Blinds for your Windows, most importantly choosing the right place to get it from, like ABC Blinds.
In this article, we are going to discuss what's trending in window coverings in 2021!
So keep on reading to find out more information below about wooden blinds and other window treatments.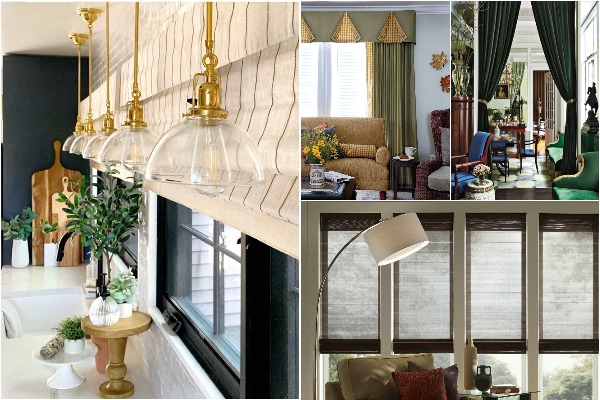 1. Drapes
 Drapes are designed in such a way to cover the entire window and wall of your home. If the drapery is covering the entire wall, only then the authentic look of the drapery will be able to come out. The driver is not installed inside the frame of your Windows like the window blinds. Drapery hangs on the exterior of the window frame and comes in different patterns and colors to choose from. You can choose the right of drapery according to the stylistic options that you prefer.
 2. Window blinds
 Window Blinds are fixed inside the window frame of your home. The window Blinds can be opened horizontally or vertically. You can open and close the window blinds to let in the sunlight through your Windows will stop you can find cheaper window Blinds that are made of plastic, but there are some eco-friendly blinds available in the market as well. The wide variety in window Blinds includes the materials of wooden Blinds and bamboo blinds.
 3. Window shades
Just like the window Blinds window Shades are also fixed inside the window frame of your home. By the only difference between Window Blinds and window shades is that they are made of a solid sheet of fabric. You can choose from Roman styles to roller styles when it comes to window Shades in your home. You can easily roll up the Window shades to let in the sunlight inside your home.
 4. Valances
 Valences are the types of Window treatment that is trending in 2020. However, valances do not stop any sunlight from coming inside your home but are instead just a decorative element to add to your home's interior decor. Valances are mounted on top of your window, and they are helpful in In hiding the curtain rods and mechanism on top of your window.
Also Read: 4 Factors You Should Consider When Replacing Your Home Windows
 5. Silk window treatments
 Silk window treatments are trained nowadays. Silk window treatments provide a smooth and glossy finish to your Windows. If you want to add contemporary elements of design in your home, then you can go with Silk window treatments.