431 Square Feet Wee House Tours
This Wee House is designed by The Wee House Company which is a company that designs and builds tiny and small homes offering energy-efficient small houses on the whole the United Kingdom.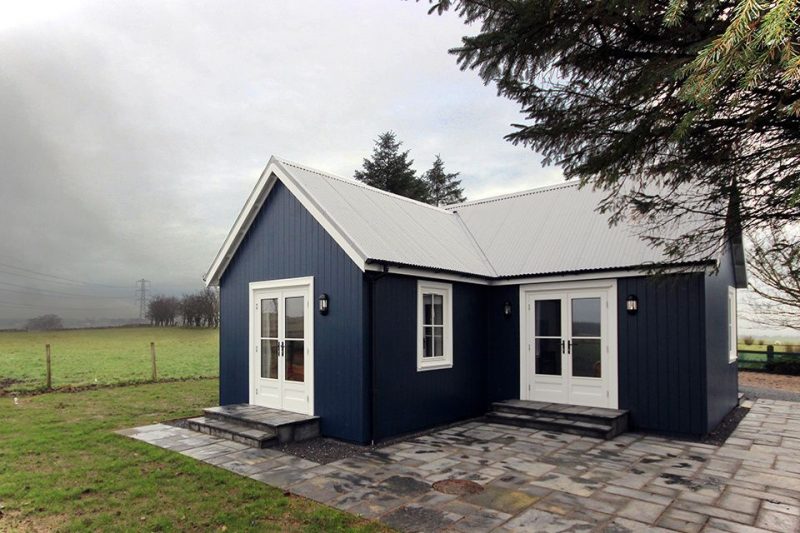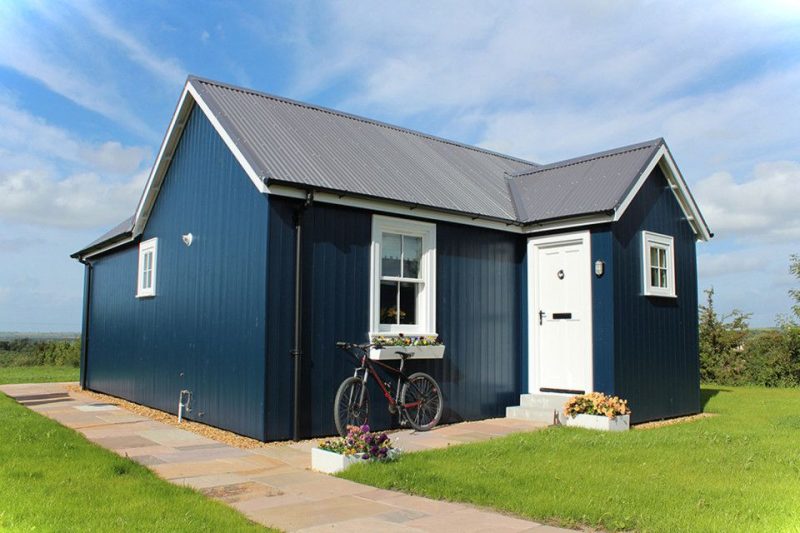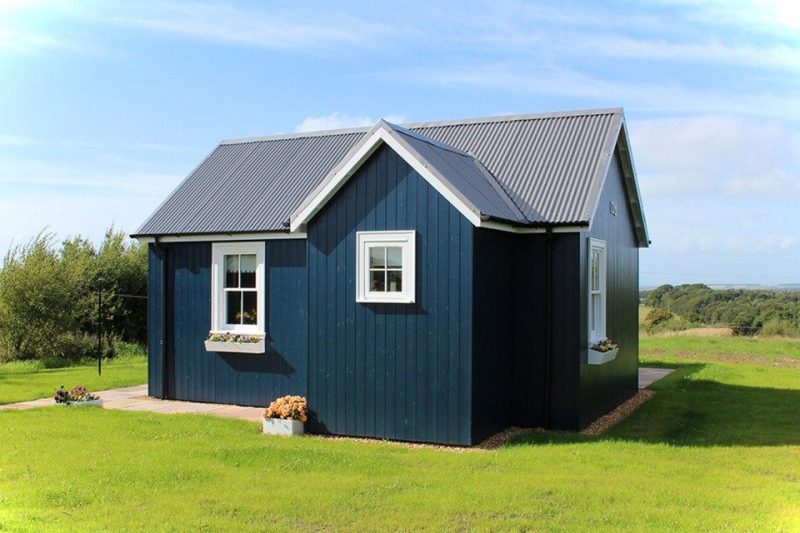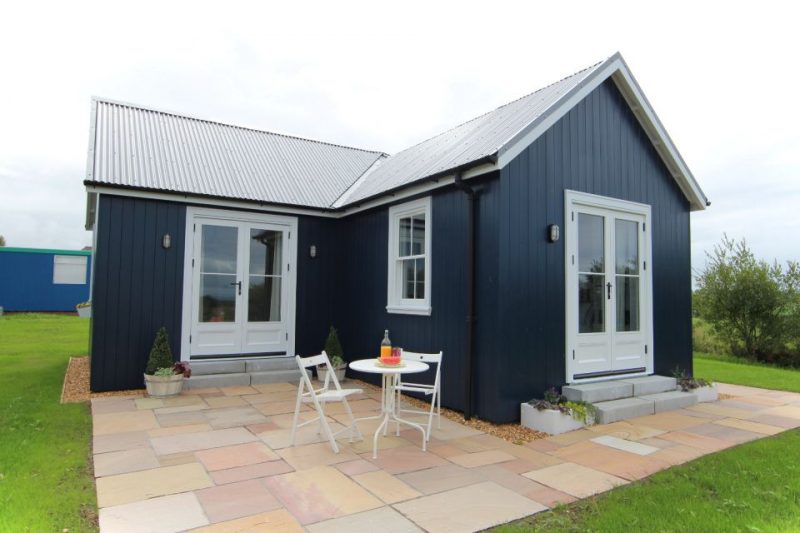 The floor plan of this 431 sq ft wee house  essentially take L shape form with the addition of a small entry vestibule at the front. The vestibule's inner and outer doors will help keep cold air from entering in winter.
Once you step into the living room, the kitchen is to the left while the bathroom and bedroom are accessed by a very short hallway on the opposite side.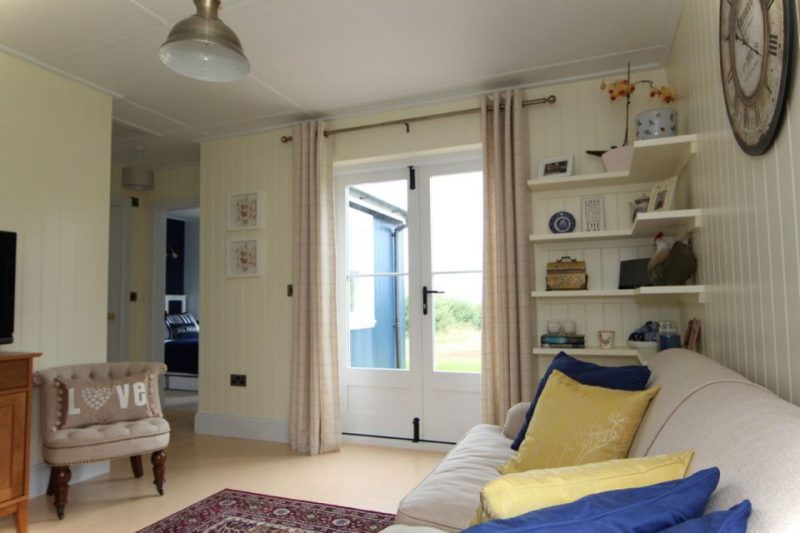 Neat and cleand design inside the wee house .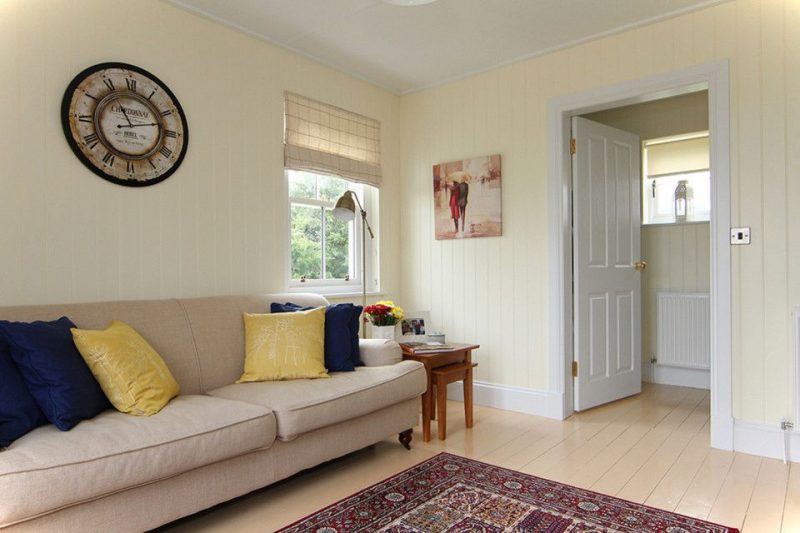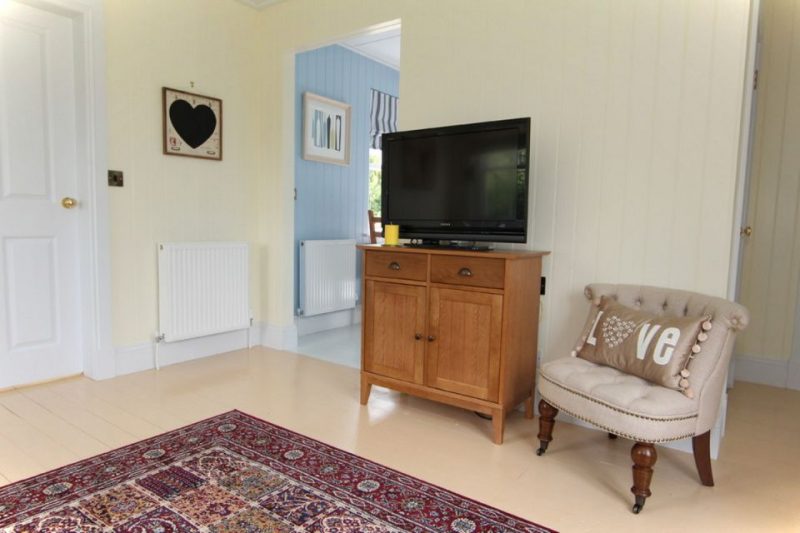 Although here it is still fairly open to the living room, The designer seems to prefer having the kitchen in its own separate room rather than being closed off with a door as it often is.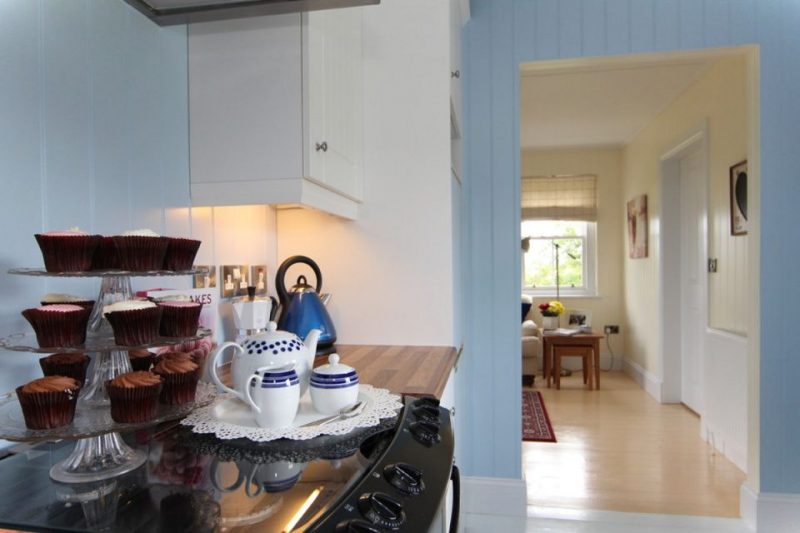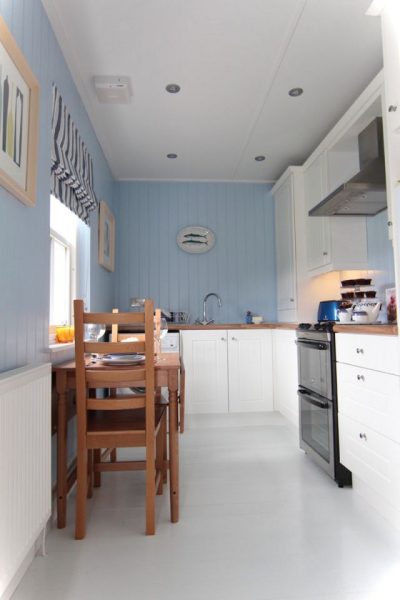 The kitchen comes with simple design, even so its completely provides all basic kitchen needs and gives atmosphere that match with whole house theme.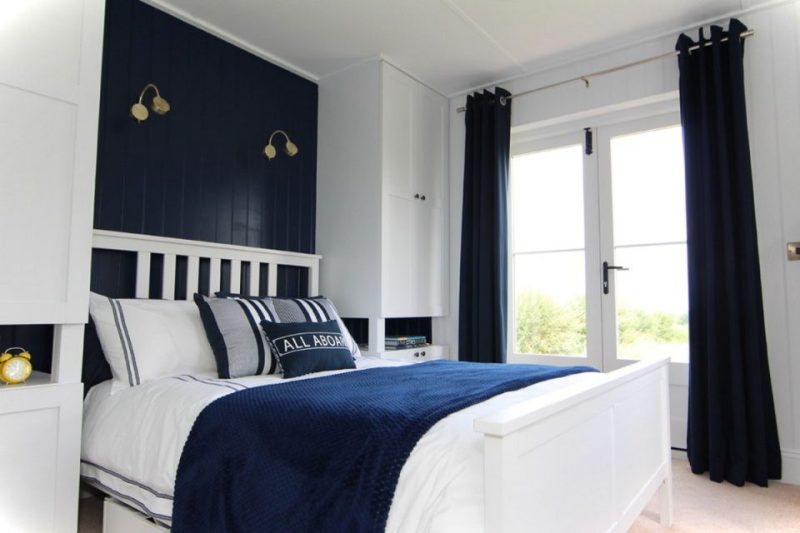 The bedroom, like the living room, is very bright with both a window and a set of French doors. Having openings on two walls allows for effective cross-ventilation in hot weather. Custom storage units incorporating nightstands were built on either side of the bed.
The interior floors and wall are finished with bright painted wood. The vertical installation of "tongue and groove" paneling on the walls is a style that common in scotland. We associate this style as  Scandinavian design.
Attractive bathroom design by wee house company. Also created with simple and bright styles.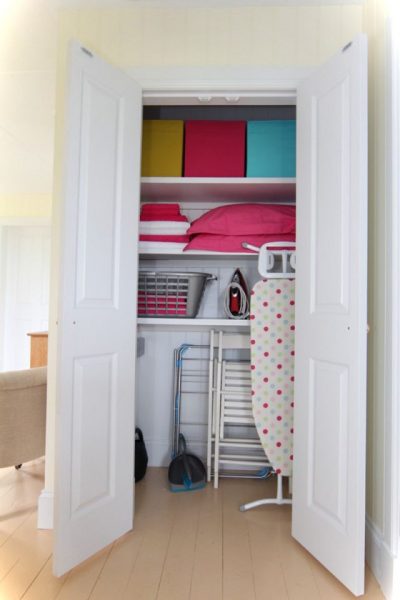 Closets with horizontal row shelves. Storing all laudry appliance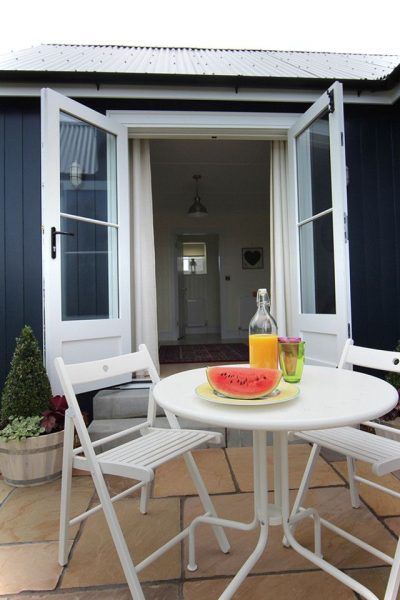 Beach style coastal table and foldable-chairs. Good please to releasing the forworn for a moments.
Specifications:
Lounge 3.80m x 3.30m
Bedroom 3.13m x 3.10m
Kitchen 2.10m x 3.10mS
hower room 2.17m x 1.80m
Total Floor Area 40 M2 (431 Square Feet)
The Wee House Company is currently offering the one bedroom model for £75,000.