Tiny Living On Hikari Box House
The Hikari Box: Simple and Efficient Tiny living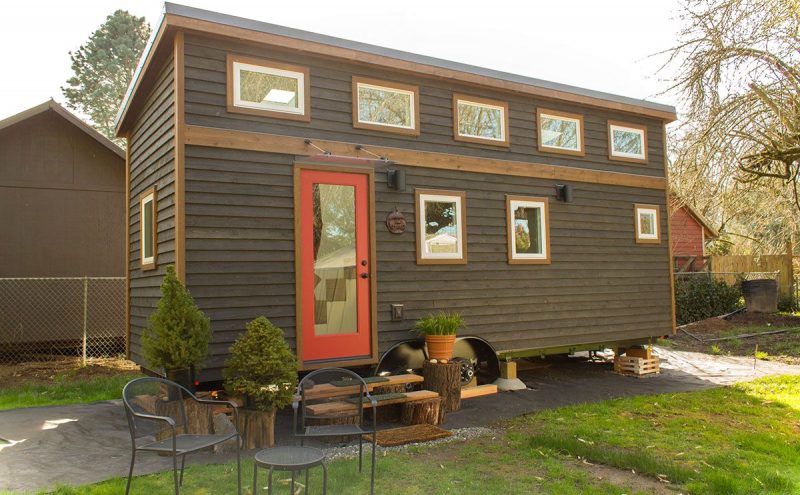 The Hikari Box offers a spacious and rich natural light tiny living with a simple building process. Designed by Derin Willians at 24 feet long, it has 79 square foot loft for a queen bed and one 23 square foot loft for storage or a twin bed on  184 square feet on the ground floor.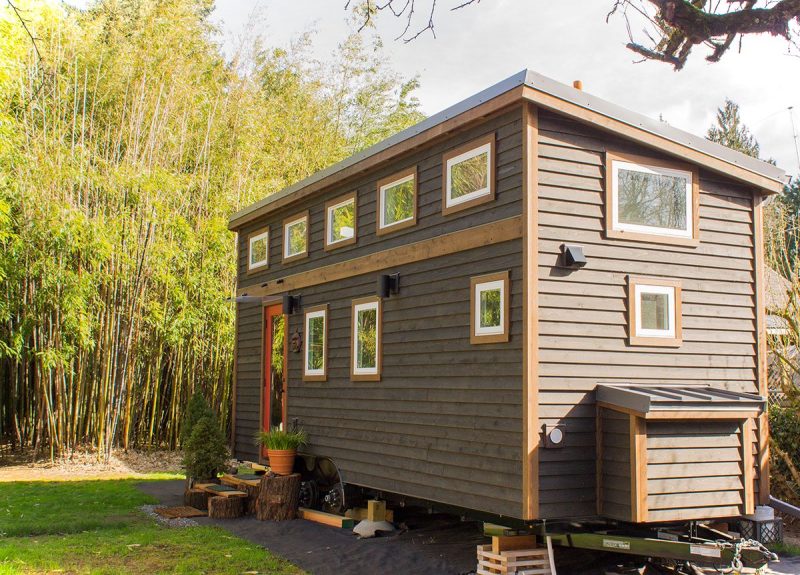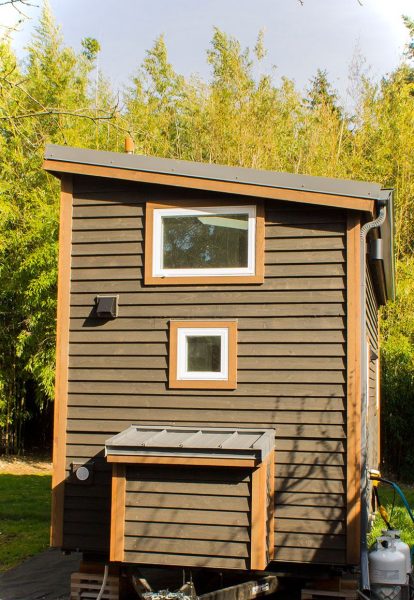 Hikari means "light-filled" on Japanese. This name be reinforced by letting tons light in through fourteen windows, a glass-front door and also two skylights.
There are Hikari Box floorplan. At a glance you can see how this tiny space are efficiently use.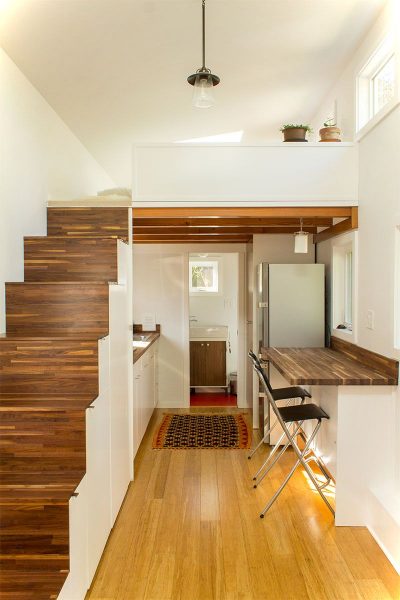 Simple tiny living design. By no advanced curves impelmented you might able to build this cheap and fast.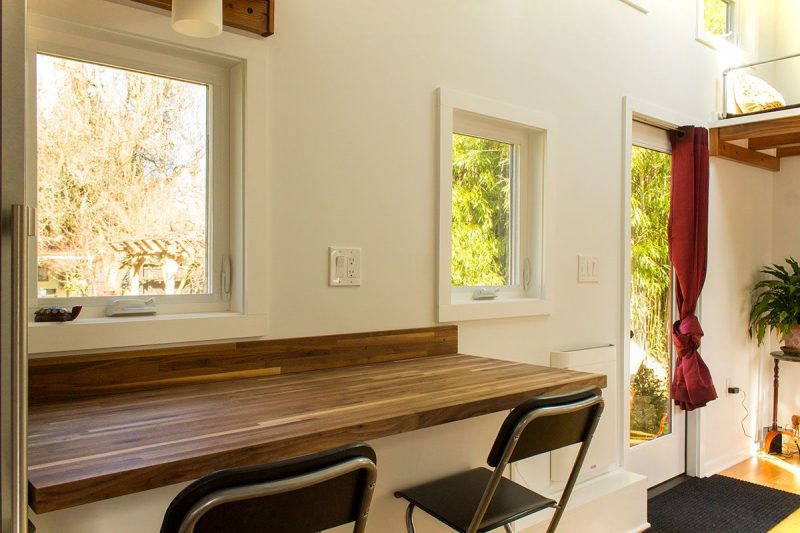 Build with eco-friendly concern. many windows helps you reading/working on flying-desk/counter without helps of tablelamps.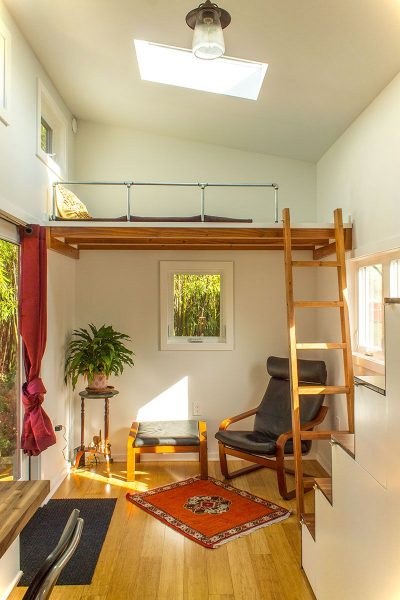 Another side of tiny living house. Cozy seats on corner and ladders lead to the loft.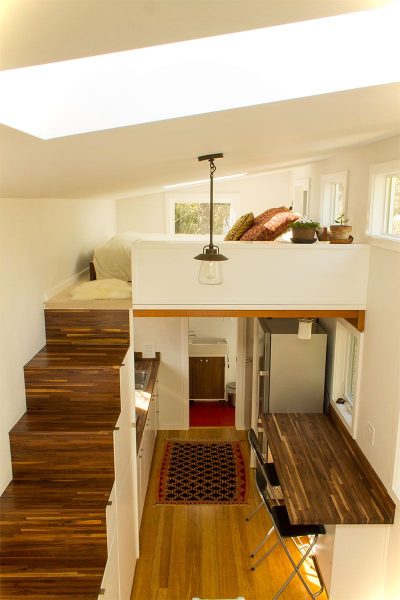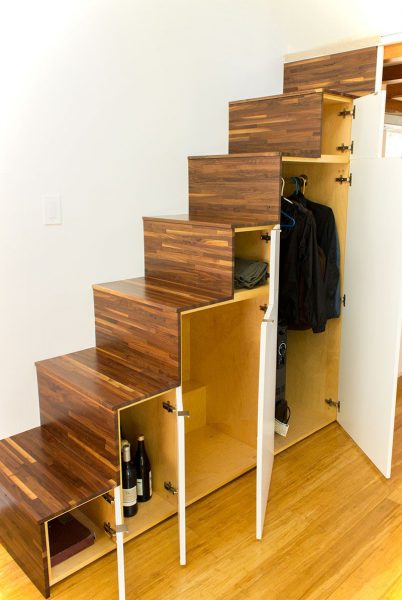 A staircase leads to the queen loft with storage underneath inspired by Japanese step tansu chests, and there's ample storage in the kitchen as well.
Recommended Post: 16 Creative Under Stairs Remodelling Ideas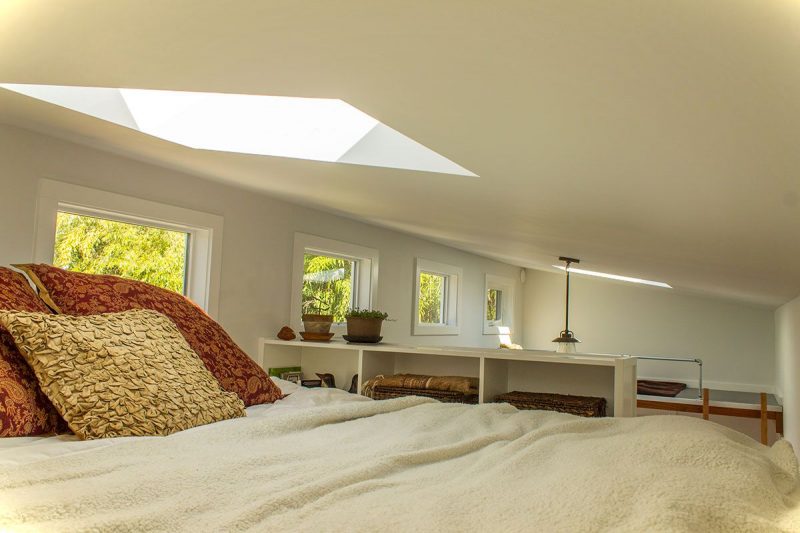 Skylight right under the bed. Even able to Stargazing while lie down on bed. The side loft also has dedicated skylight.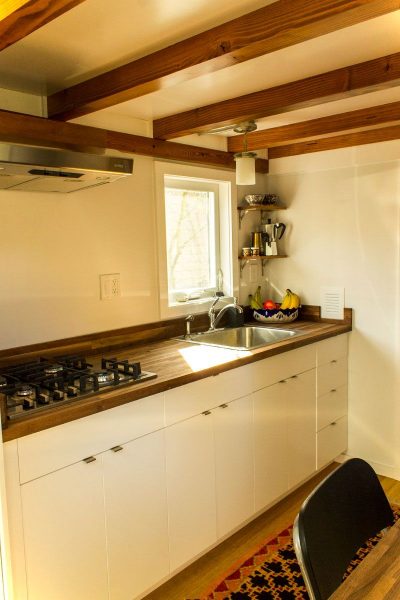 Compact and simple kitchen for tiny living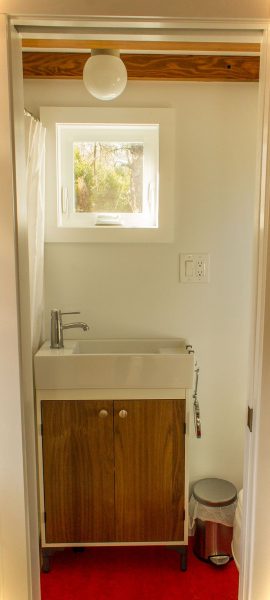 Counter with sink right under the square windows.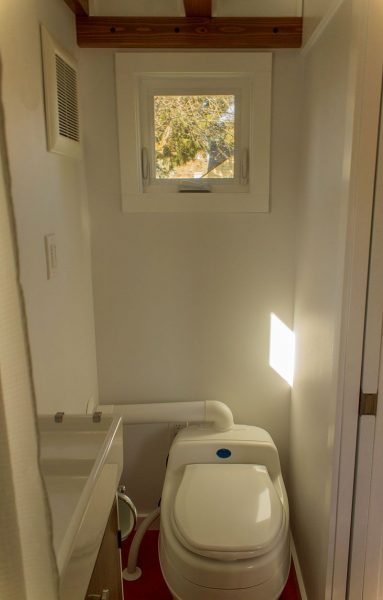 The Designer considers this as the easiest tiny living they've ever built. They cuts out many complicated details common with gable or curved roofs, Professional builders find it simple to construct, and DIYers will benefit from some of the simplified construction details. All the plumbing is located in one corner to avoid running plumbing pipes all over the house, and the tank-less water heater is mounted inside the wall for a clean installation process.