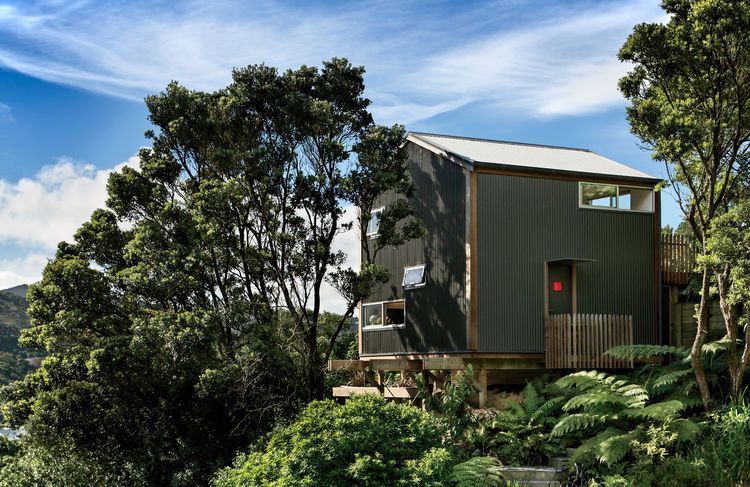 This mini houses is set on a sloping 538-square lot in coastal suburb of New Zealand. It's features a number of simple elements that make it feel cozy and larger than it, with care to recognise people needs.
A major influence on this design was the owner experience when lived in in Kyoto, Japan. He became interested in the work of Makoto Masuzawa who designed the Minimum House, an economical family home based on a gabled roof, a strict envelope, and open glass wall.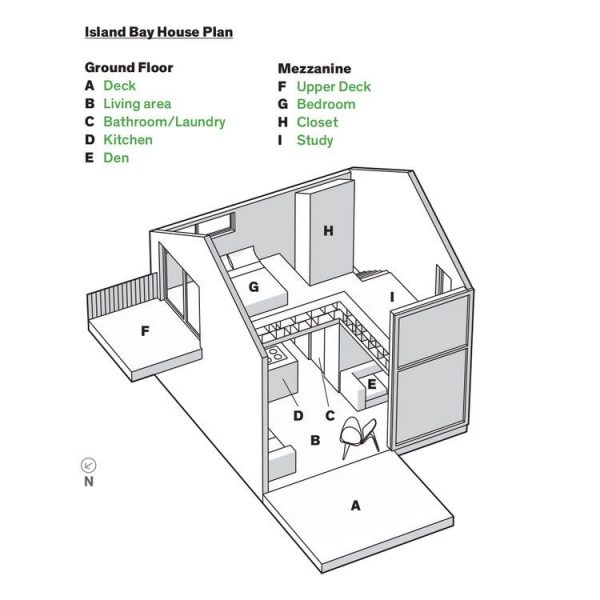 Mini Houses Interior Tours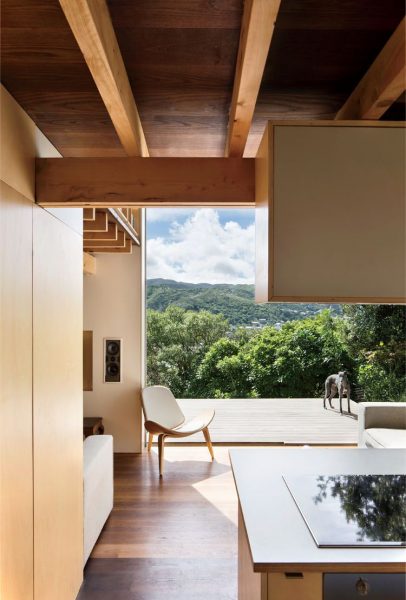 When you open the door and steeped into the main area you will be spellbounded by the enchanting view of all-green outdoor panoramas. Truly refreshing mini house design.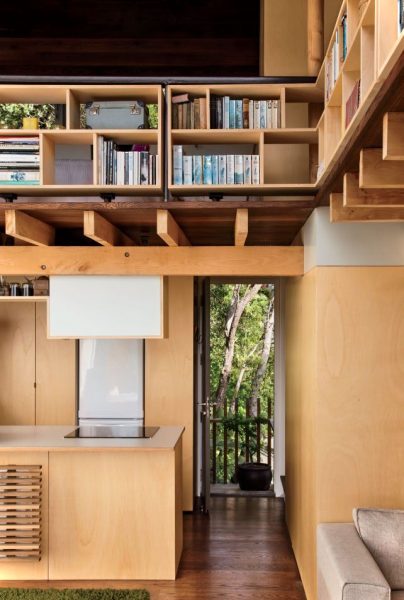 The designer maximized the small homes with double-height ceilings, multi purpose compact shelving that also work as fencing, and lofted sleeping quarters. The main theme for this mini houses mostly influenced by zen style design that using many natural/earth colors.
Mini Houses Kitchen Area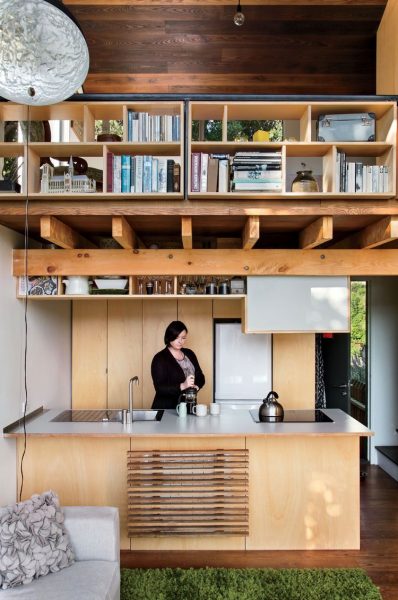 The mini house kitchen design are influenced so much by Daidokoro. All blend together in a compact kitchen outfitted with Bosch induction cooktop, a Foraze Panni sink and Mitsubishi fridge.
Mini Houses Deck and Living Area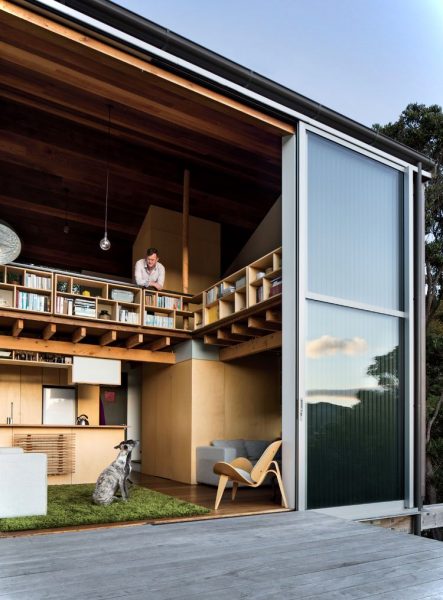 Intend to absorb the afternoon sun, floor-to-ceiling open enclosures doors that cover two-thirds of the hwest side of this mini houses, which open to an elevated deck overlooking Island Bay. The thick building insulation create sufficient heating for the mini home, even during winter.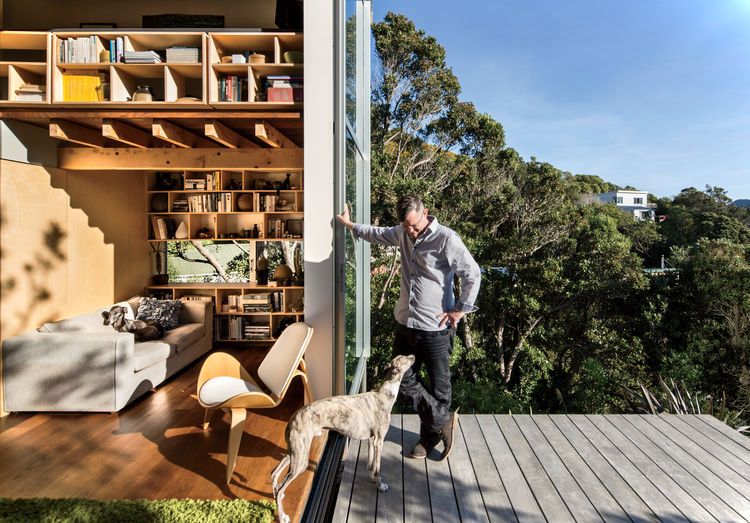 The living area set next to the huge doors to keep the home inviting plenty of fresh airs and Natural Light through floors-to-ceiling windows. The shelving faced to the north make the small living area more attractive also beautifully organized things,book and decoration without stuffy looks.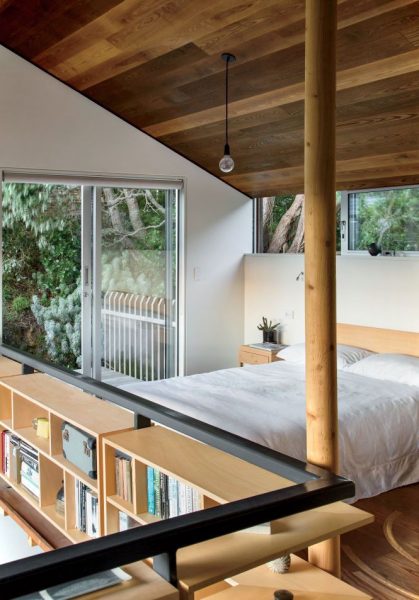 The undivided double height space allow the interior areas to connect and borrow space from one an-other. For example, the sleep area would feel cramped if it were fully enclosed and at the same time the open area also make living area below seem much larger. The same goes for the kitchen and the study.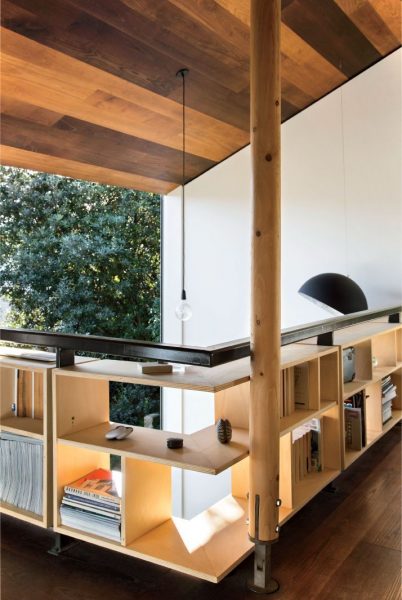 The internal multipurpose shelves and fence and a bookcase work together to give the space a warm, inviting feel.
Architect: WireDog Architecture
Potography: Paul McCredie