Cooking a meal at home comes with many benefits. It allows you the freedom to decide the number, quality, and quantity of ingredients to use. In addition, by preparing food by yourself, you can ensure your family is eating fresh meals. Besides, cooking at home is cost-effective, and it brings family members together.  
Preparing some meals isn't easy, though, especially when doing it for the first time. So, you might not know which ingredients to add to a specific dish. But you can avoid this hassle by buying cookbooks. Cookbooks, which are also known as recipe books, offer helpful information, directions, or instructions about preparing and serving different kinds of dishes. 
Although keeping cookbooks comes in handy, there might come a time when you'll no longer need them at your home. This usually happens when you've become an expert in cooking particular types of foods that you've learned from those recipe books. Hence, you might consider getting rid of them.  
Here are some great ideas on what to do with unwanted cookbooks: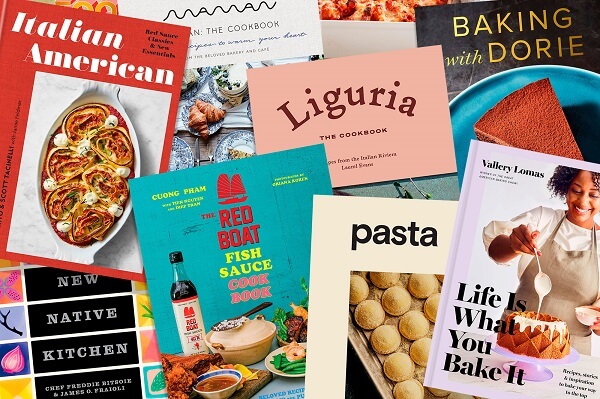 Donate Them
One of the best things to do with unwanted cookbooks is to donate them. You can support a cause by delivering your old cookbooks to institutions, like schools, libraries, hospitals, prisons, and orphanages. However, you must ensure that your recipe books will provide the best value to the users. This means that you should donate only materials that are in good condition.   
Before you deliver your cookbooks to your preferred institutions, first call them to confirm whether they need them. This will help prevent your books from being put in the store or disposed of in the trash.  
In case you can't find the time to donate your cookbooks yourself, simply take advantage of a free pick up donation Los Angeles or in another area, depending on where you live. A service provider will drop by your home to collect your recipe books and deliver them to charitable organizations for free. However, keep in mind that the provider you choose is from a reliable firm.  
Exchange Them For Cash 
Do you have a lot of cookbooks in your kitchen? If yes, you can exchange them for cash and increase your cash inflow. All you have to do is sell them to people who might need them.  
There are various ways of selling old recipe books. For instance, you can stand on busy streets, announce the sale of your cookbooks, and promote them. Although this strategy can be tiresome and time-consuming, you're likely to find buyers.  
Another way to sell your cookbooks is to post them on your social media accounts or other online platforms. Today, most people spend a better part of their day browsing online. Therefore, putting your books on online channels allows you to connect with a larger audience, increasing your chances of selling them within no time. 
Before sharing them online, you must take good pictures of them so that potential buyers have an idea that they remain in great condition. It'll also be practical to provide brief information about what your cookbooks contain since this will make buyers more curious and convinced to purchase them.  
Recycle Them
If your books are in bad condition, it won't be wise to donate or sell them. Taking them to the landfills isn't the best option either. That's where recycling comes in. 
Through recycling, you can turn old recipe books into new products. For instance, use the recycled papers to make new story cookbooks for your children or sell them to printing service providers. 
Sometimes, recycling your cookbooks might not be easy as it sounds. This is because you might lack the required machines for recycling. But you can achieve your objective by hiring a paper recycling firm.  
Also Read: 5 Business Benefits Of Dumpster Rental
Exchange Them With Others
Another perfect way to handle your old cookbooks is to exchange them with others. Go to shops that provide book exchange services. It's the best alternative to selling your books. You can even exchange your recipe books for other cookbooks, novels, or other reading materials.  
Repurpose Them
Repurposing your cookbooks is a brilliant way too. This involves utilizing them in areas other than their original purpose. For instance, you can apply your old recipe books for decorating your home and giving it a new look. Apart from that, use them to make gift tags. This will help you save money.  
Takeaway
Eventually, old cookbooks may become part of the clutter in your home. They take up space, with mildew and mold growing on their papers. Instead of throwing them in the trash can, consider using these helpful tips to get rid of them in a more practical, sustainable way.