3 Signs You Need to Replace Your HVAC System
You've been hearing weird sounds all day and all night. You never know if you're going to be in a desert or the Arctic when you go to the kitchen. And sometimes, in the dead of night, when you're struggling to sleep with all the noise and the temperature extremes, you can't escape the lingering suspicion that it might be time to replace your HVAC system.
Is the problem fixable with a good HVAC repair company? Is HVAC replacement the best solution available to you?
We've put together a list of three signs that you may need an HVAC replacement. Keep reading to find out more.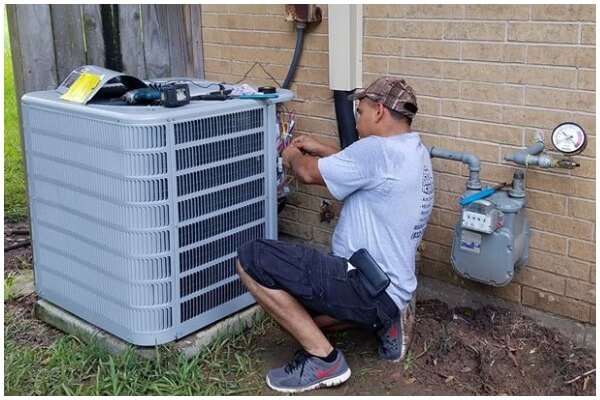 You're Hearing Banging or Clicking Noises
There are certain noises that air conditioners and furnaces might make when they're in use. But if you're noticing that lately your AC has been clicking non-stop or you've been hearing rattling or banging sounds, you could have a problem with your hands.
Not just because sleeping, working, and thinking is super-hard when you're dealing with that kind of a racket. But also because it could indicate electrical issues or a part that has come loose.
Strange noises come out of your HVAC appliances are a sign that you should probably bring in a specialist ASAP.
Also Read: HVAC Repair to the Rescue: Knowing When to Call for Help With Your Cooling System
You Constantly Need HVAC Repair
There's the occasional breakdown and the odd replacement. And then there's calling your HVAC repair company so often that you're on a first-name basis with your repair technicians. Of course, the odd hiccup is normal. And sometimes homeowners are hit with bad luck.
But if your system is constantly breaking down to the point where you're never sure if or when you'll need repairs again, it might not be a matter of fixing things up and optimizing your HVAC appliances. It may be time to consider replacing the whole thing.
Also Read: What Type of HVAC System Is Best for a Tiny House?
Your Power Bill Keeps Increasing
It seems like the cost of everything is going up these days. Groceries. Real estate. Tuition. You name it. And if you're in the middle of a heatwave summer or a record-setting deep freeze, it's only natural that your utility bill would go up a little due to your increased HVAC use.
However, there are normal increases. And then there are utility bills that eat up more and more of your paycheck every month. If you're looking at your power bill each month and saying, "That doesn't make sense!", your HVAC system may not be performing at an optimal level. 
We talk about this a little bit more on our website if you'd like to see more details on this.
Also Read: What Are the Benefits of Heating Oil for HVAC?
Should You Replace Your HVAC System?
HVAC systems aren't like pillowcases or clothing items. Even a good air conditioner or furnace is going to need replacing if you give it enough time. That being said, however, if any of these three signs are happening more often, it may be time to fire up the old computer and go shopping for a new set of appliances.
Would you like to read more about HVAC and all things house and home? Check out the rest of our site for more piping fresh content like this!