3 Tips for Selling Your Home Fast
Are you looking to move to a new city, country, or just a new home or apartment? When you're selling your home to move on, whatever the reason, no one wants the process to drag on for too long.
Selling a house can take anywhere from a week to over a year. If you're trying to get your home on and off the market as quickly as possible, there are some things that can help speed up the sale.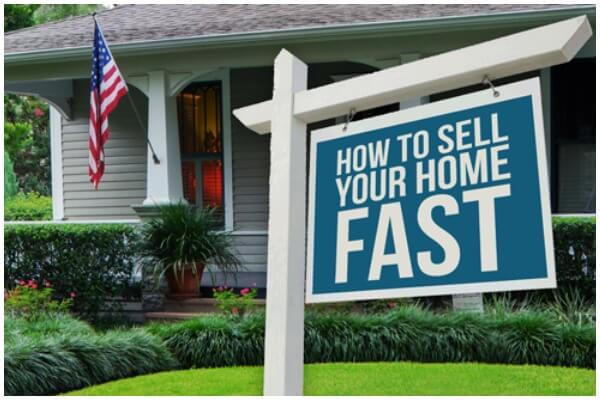 The Right Time
If you're moving out and need to sell your home fast you might not be able to pick the season you're selling in. There are some steps you can take to put you above the rest if you're trying to sell in the fall or winter, but generally, spring and summer are the best times.
People are more likely to be looking to buy in the warmer seasons with fewer holidays, school, and other schedule obstacles getting in the way.  
If you've ever had the thought " I need to sell my house fast" there are companies that can help take that property off your hands. These can help you when you need to move out at an unexpected time, but be sure you are getting the right price that fits with your property value. 
Spruce Up
If you're trying to make your house look like a new home to potential buyers, you want to do any extra improvements before you start showing.
Cleaning up the yard, the flooring, or giving your home a new paint job can be the difference between a quick buy and a longer time on the market. 
Doing those smaller tasks around the house or apartments can make a big difference to a buyer who is looking for any small details that could make them move on.
You can also try to do maintenance that will take away some of the more personal touches like paint color or decorations so buyers can imagine their own taste in the space.
Also Read: Selling Your Home Fast: What You Need to Do
Keep It Clean 
This is rather obvious when you're aiming at selling your home fast but keeping your house clean and tidy is crucial. When you're showing people around you want to make sure it is put together and even parred down a bit. You can simplify the spaces within your home, get rid of clutter, and do anything unnecessary to present a new-looking home.
You want to make sure you have a bright and put-together home for viewings as well as listings. The pictures that are posted can play a big difference in how many people are interested in making your house their new home or new apartment.
Look at other listings to get a good idea of what photographs are needed and how to best present your home for the market.
Also Read: Home Selling Checklist: What To Do Before You Sell
Selling Your Home
Selling your home can be a very stressful time. However, if you want to sell it fast, follow the above notes and you'll fare better than others when trying to attract buyers. And if you found this helpful in getting you through the selling process, check us out for more good info.