Add a Hint of Hollywood Glamour to a Small Space
Just because your home is on the smaller side, doesn't mean it can't look glamourous! Hollywood glamour is a timeless style that can be incorporated into any interior – regardless of the size. Wake up feeling like a movie star in the comfort of your own home. Embrace Hollywood-inspired indulgence with these tips and tricks. Fill your home with timeless wall art and opulent details to create an effortlessly glamorous interior.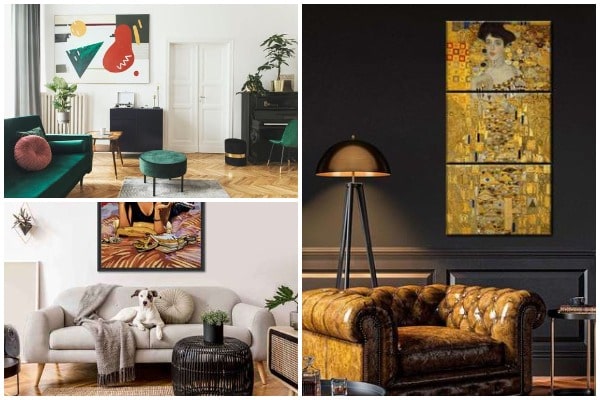 California Dreamin'
Steal inspiration from classic Hollywood hotels like the Beverly Hills Hotel and the Chateau Marmont. Add palm tree prints and black and white details. If you're lucky enough to have outdoor space, take advantage of it!
California is all about indoor/outdoor living, and it's easy to make your tiny terrace look glamorous by adding plush seating and twinkling lights. If you don't have outdoor space, don't fret! You can capture the essence of a beachy bungalow with indoor plants and soft, warm lighting. 
A Classic Color Scheme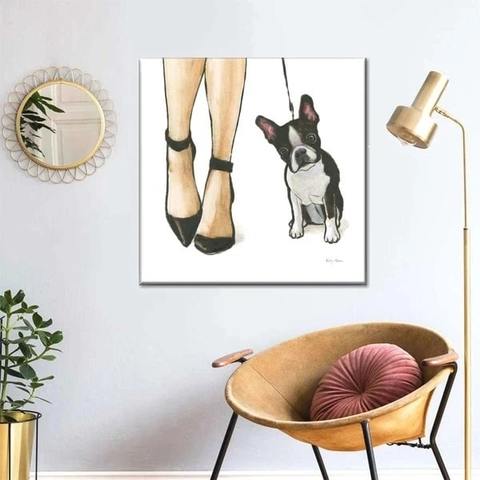 Colors don't take up any space at all! Creating a classic color scheme can instantly transform your space without adding any clutter. Neutrals are always a safe bet when you want to hint at the past without making your home look dated. For accent colors, consider rich, jewel-tones. Add textiles in sapphire, emerald, and ruby red. Plus, you can't go wrong with gold!
Also Read: Colorful Teenage Girls Room Decor
Dare to go Dark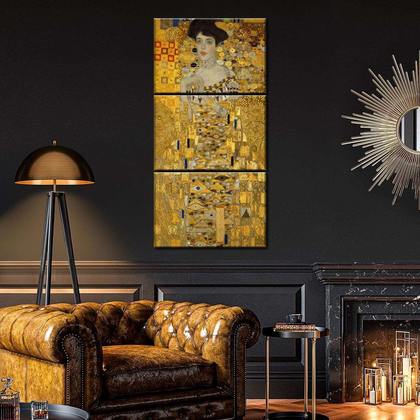 Hollywood glamour is all about capturing a mood. If you're not afraid to be bold, try painting your walls in a dark, moody shade. Charcoal grey or navy blue will make your metallic details pop, and they will radiate the dramatic essence of Hollywood glamour. Add crystal details to reflect light, and add lavish-looking sconces on the walls to counteract the dark color scheme. 
Cinema Chic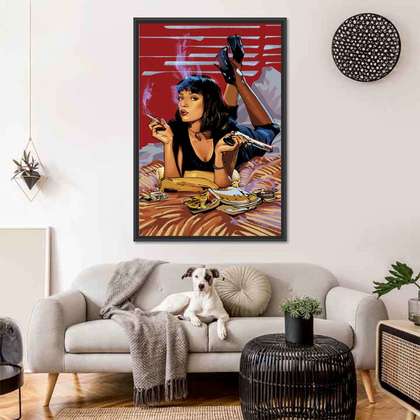 It wouldn't be Hollywood without the film industry! Movie magic is essential when it comes to capturing Hollywood glamour. Choose a print inspired by your favorite cinematic masterpiece, and let it act as the focal point of your living room. Choose a large canvas that will brighten up your home without taking up any space. Wall art is a great way to set the tone of your interior without making it look too crowded. 
Also Read: 5 Recommended Tips When Purchasing Metal Artworks Online
Smooth as Velvet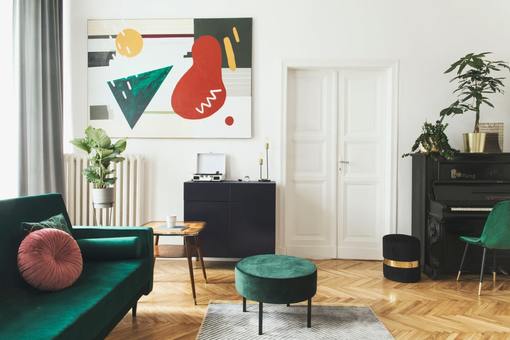 When it comes to fabrics, the more luxurious the better. Velvet is a truly timeless textile, and it can be found in almost every classic interior. Swap out your current furniture for velvet, tufted pieces that radiate old-world style. As an alternative to velvet, consider buttery leather with a natural patina. 
Lights, Camera, Action!
Live your Hollywood dreams by adding a few glamorous details to your compact space. It doesn't take much to capture the essence of the City of Angels. Add cinematic accessories and create a Hollywood-inspired color scheme.
Hang your favorite film posters and dare to be dramatic. Just because your space is small doesn't mean it can't look stylish. Incorporate the tips that inspire you most, and fall in love with classic Californian décor.