Propane is one of the most efficient sources of energy. It is used to heat water, cook food, dry clothes, and run vehicles economically and efficiently. Over the years, propane has made its position in being used as an alternative to gasoline or other fuels.
And there are various reasons why propane can be used as an alternative fuel at home and for your car. Propane is readily available, economical, efficient, plentiful, convenient to use, environmentally friendly, and safe. Propane is also the better choice for people who want to minimize their carbon footprint and contribute to helping against global warming.
The benefits of using propane as an alternative fuel are: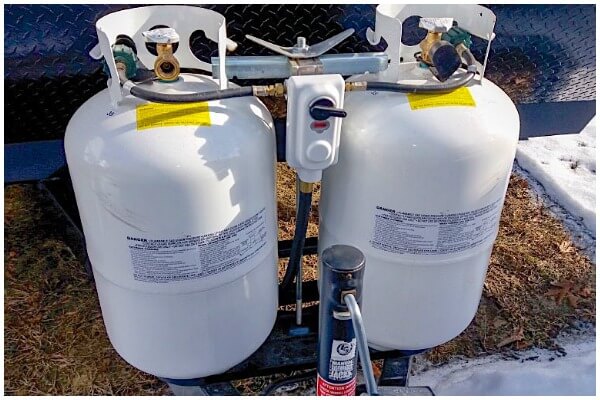 Propane is Comparatively Environment-Friendly
Propane is not associated with carbon mono or dioxide gases, or other nitrogen oxides, which are harmful to the environment. Using it reduces greenhouse gas and air pollutants, which is not the case with your regular heating fuels. The gas is also non-toxic and emits as little as half the greenhouse gases that electricity does. You can always Learn more from the internet about propane autogas and how and why it is a better choice than other fuels.
Propane is Cost-Friendly
Propane is a pocket-friendly fuel. Using propane as the alternative fuel as your regular heating fuel can save up to 30% of your money yearly. People who otherwise use gasoline in their vehicles can expect a fall between 30% to 50% in their expense if they shift to propane.
If you are a vehicle owner who uses propane as their fuel, it tends to burn cleanly, making your vehicle require less frequent oil changes. This will mean that your vehicle requires less maintenance, ensuring a longer life of your vehicle's engine.
Also Read: What Are the Benefits of Heating Oil for HVAC?
Propane is Readily Available
Propane is created from natural components, natural gas, and petroleum. Therefore, it is not a very rare fuel to find. Propane, as a gas, finds its uses in multiple things from powering a home's furnace and other house appliances to furling your vehicle and looking at the heavy usage and demand; it is also easily available.
Also Read: How to Unstick a Propane Tank Valve : Easy Steps for Everyone
Easy to Use and Store
Propane gas is typically stored in tanks, making it easy to store and transport from one place to another. It can be stored in those tanks for a considerable period and can be used as and when required.
It is easy to store and transport, making it a gas that can be used in abundance at homes and for vehicles. The propane gas storage tanks are environmentally friendly, and they can be used for as long as 40 years until they become obsolete.
Conclusion
Over the years, propane has found its place in the world of gases. Because of its multiple advantages and benefits, it is now widely used as an alternative to other fuels, not just at home but also for vehicles.
Propane has the same efficiency as any other gas and has the same power. Except it is just more cost-friendly, eco-friendly, and sometimes even more efficient than those gases.