Reaching the point in life where you're ready to buy a home is an exciting time. Whether it's your first home or your fifth, the home buying process and the possibilities it offers your life are endless. But how long does it usually take?
For people who are ready to get out on their own or simply change location, time is of the essence. If you're asking yourself, how long does it take to buy a house, then this guide is for you.
Read on below to learn a few home buying tips to help you with the home buying process. We'll take a look at the timeline and help you prepare for the home buying process so you can get a jump start on a new life.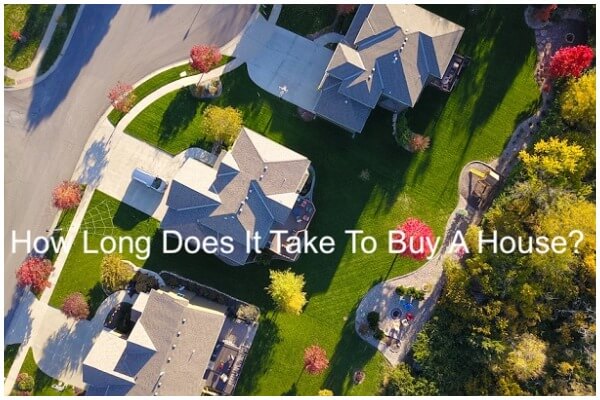 Also Read: Top Tips for Millennial Home Buyers 
Take a Look at the Factors
There are a few factors you must consider when trying to determine a timeline for buying a house. If you're buying with cash, the process is always faster. If not, then most likely you'll be looking at 6 months at the least.
Finding a finance company you trust takes time but when you take closings, paperwork, and down payments into consideration you may feel like things are moving too slow. This is a normal part of the home buying process so be prepared for it when you are ready to get started.
Also Read: 5 Trustworthy Tips for Selling Your House Without a Realtor
Choose the Right Agent
If you want to learn the ins and outs of how to buy a house, the right real estate agent can make life easier. These agents can help you understand hidden costs, average home prices, processes, and even list your current house on the market. Having a professional on your side will give you confidence in the process you didn't realize you needed.
In areas like Northwest Arkansas, websites like Searchnwa.com are ideal starting points in the search for an agent. You can browse homes and learn more about what they have to offer easily.
Also Read: Home Selling Checklist: What To Do Before You Sell
Making an Offer is Nerve-Wracking
If you're impatient and constantly wondering how long does it take to buy a house, then negotiating the offer will be hard on you. During this process, you and your agent will be left waiting while the seller decides whether your price is right for them.
You may receive a rejection but don't panic. You can always renegotiate and make another offer. It's also possible that the seller will supply you with a counteroffer that will allow you to decide whether the deal is right for you.
How Long Does It Take to Buy a House?
As you can see that question is almost impossible to answer easily. While there are lots of factors that determine the answer, there are ways you can make the process faster. The most important thing is to choose a home you and your family love.
To find the answer to more questions like how long does it take to buy a house, feel free to follow our blog. We have the real estate and home information you need to stay in the loop.