Young people are currently joining the real estate industry, not as renters but as home buyers. However, as a new demographic, there is less information on how to handle this demanding process of home buying. 
Here are some things to understand when buying a home as a millennial.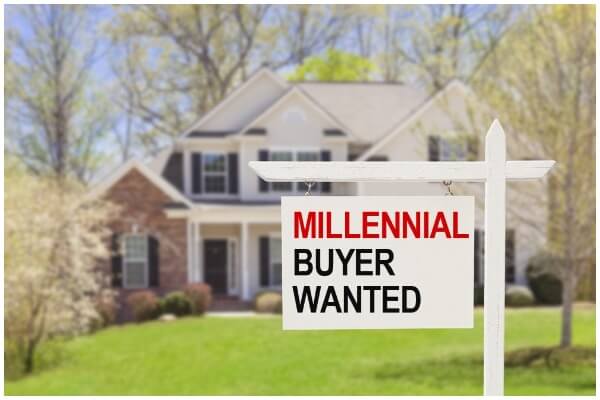 Pay off student loans and other debt. 
Having left school a few years back, there is a high chance that you are yet to clean the student loans. In addition, you are also likely to have various consumer loans you are paying off. These loans will affect how much you can get for the mortgage due to the possibility of repayment. 
Buying a house is one of the most expensive projects you can undertake at the moment. It would help if you handled it without other loan repayments weighing down your finances. 
Save for the down payment. 
Once you are debt-free, the next step is to save for the down payment. The larger the down payment you offer, the higher chances of getting a good offer from a lender. You also get to have higher equity on the home, which you can use as collateral for other financial issues. 
As a young person, you really don't have to hurry when purchasing a house. You can comfortably set aside a few years to build the down payment.
Have a realistic budget 
Budgeting is crucial when buying a house for the first time. Without a budget, you can easily miss out on a good deal only because you don't know how much you are willing to spend.
You can also waste a lot of time on a property only to realize you cannot afford it. With a budget, you will focus on your range of expenditure. You can also come up with what you look for at the focused rates.
When budgeting for the home, look into the income versus expenses. Do not forget about the additional costs of owning a home, like maintenance, repairs, and home insurance. 
Also, you don't have to focus on low-quality houses because you have less amount to spend. Look for an affordable house and land packages in Tarneit for the best deals within your spending range. 

Also Read: Investing In Real Estate & 5 Factors That Make It More Profitable
Hire a professional realtor 
By
HomeLight Homes
There is a chance that you have heard before that real estate agents are swindlers looking to take advantage of you. As a first-time homebuyer, you might have to set aside the stereotypes. 
Hire a professional real estate agent to help you find the ideal house. The agent will also handle the various legal negotiations while securing your money. A professional can help you identify the industry and act as your advocate when negotiating for the rates. 
Also Read: 5 Trustworthy Tips for Selling Your House Without a Realtor
Gain experience with the buying process 
Buying a home is a long and demanding process. However, as a young buyer, there is always the chance to buy other properties in the future. Use this process to learn everything about buying a home. Work closely with the experts to establish the legal and financial aspects of home buying. You can then save the money you use to hire experts.