Building regulations are rules that govern the design, construction, and modification of structures. The rules are a legal requirement and are put in place to ensure that buildings are safe, sustainable, and easily accessible. In some cases, you may not need to get a building regulation when modifying your house.
Other than building regulation, you are also required to get planning permission before you break ground. The rules and permits are enforced and issued by the local authority and will vary from one state to another.
Building regulations change over time to meet industry best practices. This will ensure that the building can withstand natural disasters such as earthquakes. The regulations also make sure that the structures are energy-efficient, reducing the carbon footprint of the construction industry.
Here are some of the benefits of building regulations.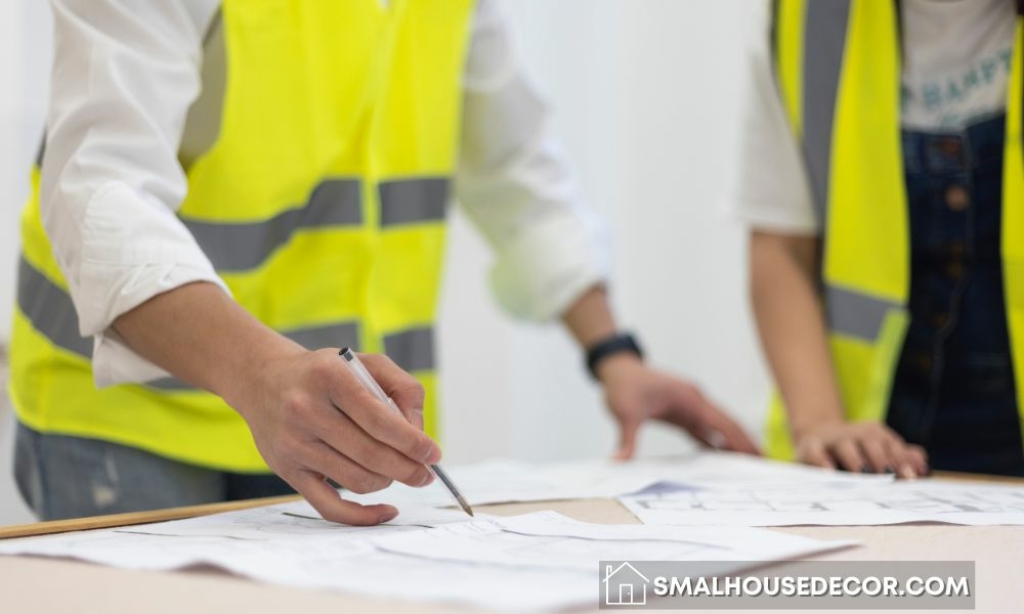 Health and Safety
As mentioned, building regulations ensure that structures are safe for human use. This applies to both buildings constructed for residential and commercial needs. The regulations make sure that the structure has measures for fire safety and other natural hazards.
The construction team will ensure that the building is safer by following through with the regulations. The health standards will focus more on features that focus on the wellbeing of the occupants. Some of the features may include ventilation, lighting, and sanitation.
Accessibility and Energy Efficiency
Accessibility is a significant aspect, especially for commercial buildings for public use. Building regulations require structures to have access options for people with disabilities. The requirement focuses on having ramps and elevators for people with mobility issues.
Power bills can be costly, especially in residential buildings. Building regulations highlight what standards need to be met when it comes to insulation, lighting, AC, and efficient heating and cooling systems. By following these regulations, the construction team will help reduce utility bills for the tenants.
Property Value
This is another benefit worth mentioning, especially if you are planning to resell the structure. Buyers will ask for the necessary permit before buying the property. It will be hard to sell a building that doesn't have a compliance certificate.
Remember, building regulations are a legal requirement. Not having a building regulations compliance certificate can get you into legal trouble. You may be asked to pay a fine and stop construction until you get a compliance certificate.
Taking shortcuts can make the project more expensive. An inspector from the local authority typically visits the site to ensure that the project is built in accordance with the regulations. In some cases, you may have to pull down some parts and reconstruct them as per the guidelines.
Environmental Sustainability
Building regulations also ensure that the structures meets standards related to environmental sustainability. The policies include having energy-saving features and use of renewable energy sources.
Besides that, the buildings also need to have green spaces and setting minimum energy efficiency standards. Some of the renewable sources of energy recommended are solar panels and wind turbines to power the building. All of these is done to reduce the reliance on fossil fuels and cutting down greenhouse gas emissions.
Other features related to supporting environmental sustainability include focus on waste management and water efficiency. Some building regulations also encourage the construction team to reuse or recycle materials to reduce wastage.
Also Read: Save the Earth: 6 Sustainable Home Decor Ideas
Wrapping Up
Building regulations are enforced by the local authority. Building inspectors will visit the site during the construction period to ensure that all of the standards are followed. The inspector can halt the progress if there are any irregularities until all issues are corrected. In extreme cases, the building may be pulled down.
In recent times, there have been calls to harmonize building regulations between different states. This move is to ensure that there are international standards, which ensure that buildings are safe and sustainable wherever they are built.
Overall, building regulations are a significant part of the construction industry. Besides building regulations, you will have to get planning permission. Visit the local authority's offices or consult an expert before breaking ground. This will save you from stress later on when you want to lease or sell your property.