Decorating your one-bedroom apartment can be a delicate balancing act. You must consider the kitchen, bathroom, and bedroom in your design, all of which are gathered in a tight area.
There will also be some storage and available living space nearby, which you should implement into your décor as well.
Efficient design is key to sustaining flow and style in a one-bedroom apartment. As long as you plan carefully, your décor choices can create many charm and appeal for the apartment space. To inspire you, below are some décor ideas for a one-bedroom apartment.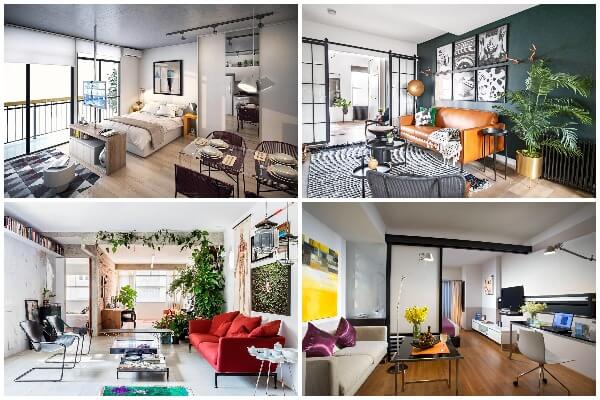 1. Plants
Plants filter the air, have positive mental health benefits, and look lively placed inside an apartment. You don't need more than one tabletop plant and a freestanding plant in the corner as you're limited on space. You can also use artificial plants as an alternative.
Also Read: A Homeowner's Guide to Planting and Growing Palm Trees
2. Wall Art
Wall art can be a photograph, a portrait, a landscape, or an abstract painting. All these items can be hung on your wall, contributing color, rhythm, and texture without taking up any space.
Since most wall art is not permanently installed, you can replace or remove them at any time. This décor idea is perfect for anyone living in apartment rentals since you can easily take down the wall art when it's time to move out.
3. Area Rug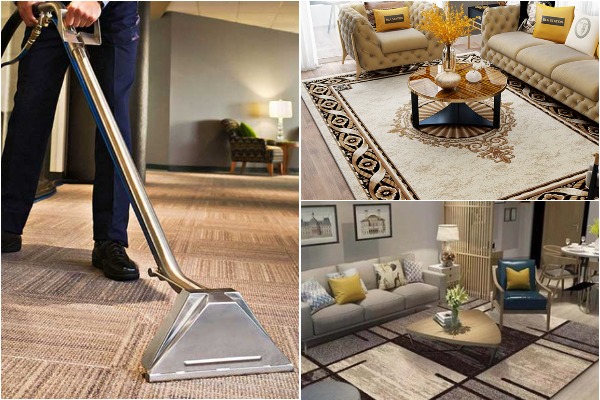 Like wall art, an area rug doesn't take up any space. It's a way to blend in new patterns and textures, cover up the floor's hardness, and attract people to designated places in the apartment.
If you have a rug beside your bed, this will be the first thing your feet touch after a long night's rest. The décor accessory will provide you with a warm and comfy surface for your feet.
4. Old-Style Media
If someone gets a hold of their smartphones, they can learn a lot about a person simply from the media on them. Your apartment is an opportunity to put on display your personality very much in a similar way. Put up records as wall art. Set up a small collection of books on a shelf. Decorate according to the media that inspires you.
5. Window Curtains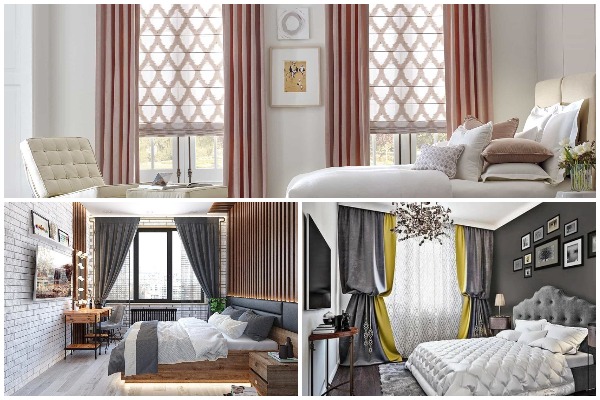 No matter what type of windows you have, in all likelihood, you have a curtain rod hanging above. The curtains you put there will contribute to your apartment décor theme. Find a set that represents you and what you're going for in your one-bedroom.
6. Soft Textures
Throws, pillows, and furniture can introduce soft textures and neutral-toned colors into your apartment space. Bold colors and more intense textures can cause an apartment to resemble something smaller than it is and claustrophobic. Try to maintain these rooms with materials and colors that are relaxing and natural.
7. Seating
Just like you do with a bookshelf, any seating should be pushed right up against the wall. This prevents loveseats and dining room table sets from taking up more space than they need to.
Dining room table sets, in particular, shouldn't be in the middle of any room in a one-bedroom apartment. Doing so will interrupt the flow and impede movement. Instead, stick to the sides.
8. Unique Shapes
In a lot of cases, apartment buildings are built similarly. Many units more or less reflect the same design. No one wants to live in a 'unit' or a boxy space. To make things a little more interesting, put them in different shapes like triangles and spheres.
Outright abstract and weird-looking objects can also help to change the tone, taking a square box to somewhere a real human being lives.
9. Minimalism
Make work what you have. In a lot of one-bedrooms, an open-concept room has multiple masters. You may need a space to be both a living room and a work-from-home office or a bedroom to be a hobby space and somewhere you sleep.
If you can't designate clear separations with a wall, do so by assigning corners of a room each their purpose.
10. Decorate Vertically
If you want to dress up your apartment but don't have tons of available space, decorate vertically instead. Some vertical design ideas include mounted shelves, mounted light fixtures, ceiling-mounted hanging plants, and hanging décor.
Lightweight fabrics are a unique way to add color and dimension to a one-bedroom apartment as well.
11. Stylized Mirrors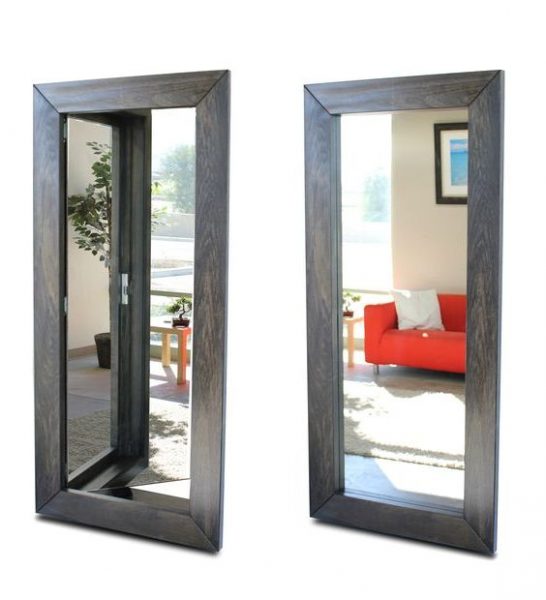 Mirrors aren't just to make sure you're looking your best. They can be ultra-stylish décor. An arrangement of circular mirrors or mirrors in abstract shapes put on the wall adds space perceptively. The mirrors will also contribute to your overall décor theme.
12. Lights & Lamps
Come night, we all turn on our lamps and hit the light switches. Pot lights do the job, but they're not much to look at. Try for something more. If there's a way to put in a small chandelier, do it.
Alternatively, LED string lights are a very stylish way to light a bedroom. This isn't to mention all the unique designs in lamps, wall-mounted light fixtures, and more.
13. Small Conversation Pieces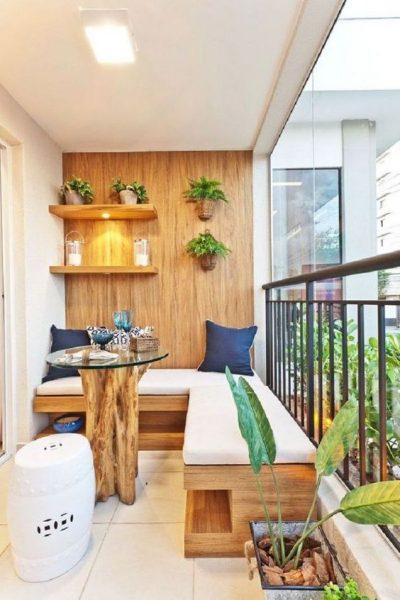 Find décor in smaller dimensions. You don't want any overly large items cluttering up a one-bedroom apartment. Since you have limited space to work with, you don't want to be taking up unnecessary amounts of space with décor.