A living room with no personality is as good as dead. A bland living room is nothing more than just walls and furniture. But that's not going to happen with your living room. 
You should know that decorating your living room is much more than just adding fancy fixtures and hanging art pieces. You have to go a bit overboard with your living room decor. Think of it as the heart of your home that needs to be in good shape ALL THE TIME. 
A chic and welcoming living room reflects your lifestyle. It can be used to show off your design aesthetics. If you feel stumped while decorating your living room, here's something that can help. Take notes to revamp your living room and make it look welcoming for your guests.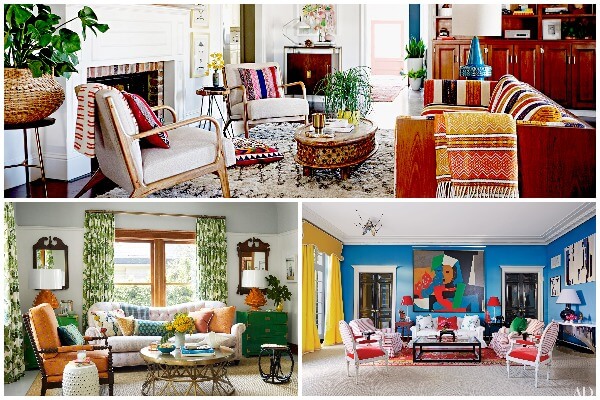 Big impact curtains to elevate the curb appeal 
You'll be surprised to see the impact of curtains in your living room. If you have giant windows in your room, then decorating them with sheer or printed drapes can elevate their charm right away. 
You can also consider replacing heavy fabric curtains with gauzy ones to add an expensive feel to the room. And if you are a star gazing person, you can always use sheer curtains to let in the moonlight. 
The only thing you need to do is make sure that panels go all the way to the floor. It'll add harmony to your space. If you have a tall ceiling in your room, you can accentuate it by mounting the drapes a foot above the doors and windows. 
Also Read: 4 Exterior Home Renovations that will Increase Your House's Curb Appeal
Experiment with bold and loud patterns
Whether it is the fashion world or interior decor items, the contemporary era is all about bold patterns. According to industry experts, such designs and graphics end up complementing your home's decor in the best way possible. 
You can even consider adding different cultures to your living room. Yes, that's right! How cool it would look to have interior decor items inspired by different cultures. Believe it or not, regional handicrafts are popular now more than ever. 
There are different designs and patterns to choose from; one such is Persian designs. You can take inspiration from Persian Living Room Ideas and add some calligraphic rugs, pillowcases, and sculptures to your space. These graphic designs will definitely spruce up the feel of your room in no time, making them extra cozy and welcoming. 
Go bright with furniture
Are you a fan of colors and hues? If yes, then you can always consider adding colorful furniture patterns to your living space. All you need is to find quirky and energetic hues in furniture and place them wherever you want.
Just make sure you need to follow a symmetrical pattern with furniture placement. Otherwise, everything is going to look a bit messy. Creating symmetry with furniture will make your living room look not only comfortable but also organized. 
For instance, try to pair sofas, chairs, and side tables on the opposite side of the space. You can use your coffee table as the focal or center point of the arrangement. And if you want to take it up a notch, you can always use rich purple accents and oversized rugs to create harmony and anchor the conversation space. 
Add a gallery effect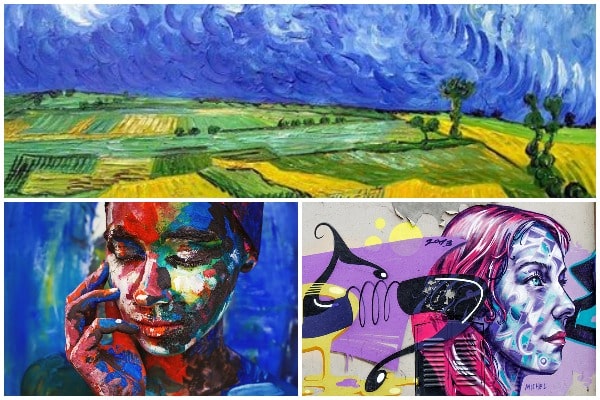 No matter how expensive furniture you choose for your living space, blank walls are going to do you no good. But they definitely serve you the opportunity to treat them as a canvas. It means that you need to add some creative art pieces to fill up those blank walls in your living room. 
Placing art in your house is one of the best ways to reflect your lifestyle. They add charm and authenticity to space with a personal touch. The best part of placing art pieces is that you have the option to go overboard with them.
There is no such thing as too much art. Right? So, you have the opportunity to choose from so many available art options to decorate your space. 
For instance, you can go for a classic decorative look with landscape or abstract paintings. Or you can go for something different such as a printed collage. Yes, you can do that.
According to industry professionals, you can choose some exotic parchment prints, frame them and place them like a collage over the cabinets.
Or you can add some black and white teapots to give your space a classic vintage look. You can also add some antique decorative fixtures to achieve an authentic and traditional look. 
Also Read: Your Art Choices Give Insights Into Your Personality Traits
Keep everything well-lit and airy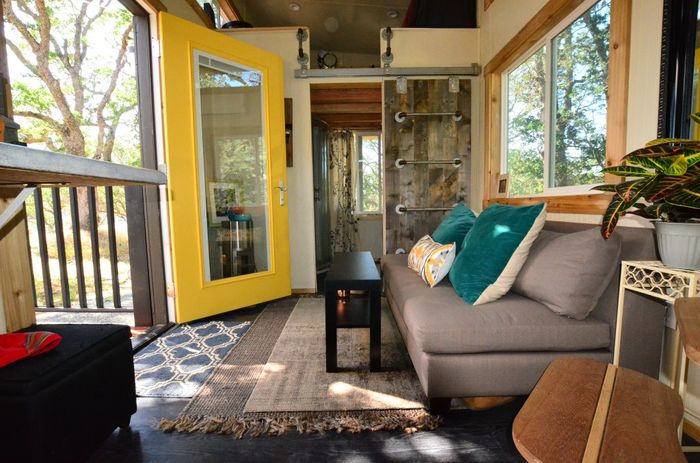 Lighting up your living room can do wonders for your space. It'll help in bringing out the best in your decor right away. It keeps everything shiny, bright and adds warmth to the heart of your home.
Apart from brightening up the dark corners, it also lifts your spirits and affects your emotions as soon as you enter the room. 
Many interior designers agree to the fact that there should be more than one source of light in your room, especially in your living room. This means that you should go for layered illumination and add a mix of lighting sources in your space.
Also, you can try and experiment with natural and artificial light sources. So, it's time to open your windows and welcome the fresh air and natural light. 
Having floor lamps, chandeliers, and other lighting fixtures is what you need to brighten up your living space. You can also consider using accent lights to highlight the art pieces on your walls.
Remember, the placement of accent lights depends upon the layout of your room. So, use your decorative skills and blend them with a bit of technicality.
Interior decorators suggest you can also use table lamps beside your seating area to add an additional layer of light. That's really awesome!
Final words, 
Decorating your living room with different elements can be challenging. Fortunately, now you have some tips to elevate the heart of your home. Use them to transform your bland living room into the best room in the house. That was the plan all along. Right?