Here Are 5 Guidelines To Remember When Buying A Mattress
A new year has rolled around and that means it's time for you to give your home a well-deserved update.
But this time, instead of focusing on sprucing up the decor, or slapping on a new coat of paint, we suggest that you buy yourself a new mattress! A good night's sleep is extremely important and it is made possible only with the help of a mattress that suits your body and sleeping habits. 
However, before you buy any kind of mattress, there are some important things that you should always take care to do. In other words, a few "mattress shopping" guidelines will help you get the best buy in terms of quality and price.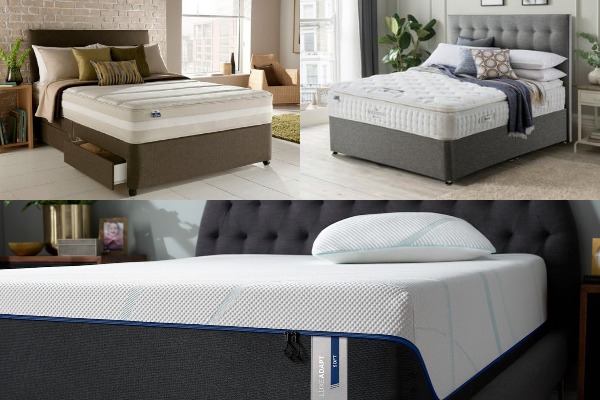 Buying a mattress can be a tricky task. Mattress makers tend to market products they want you to buy, not necessarily the mattress that will work best for you. To ensure you find the perfect mattress for your needs, it's important to follow certain guidelines. 
Never Forget Sleeping Habits
Every mattress in the market is created for a specific kind of sleeper, with features that help you manage your sleep habits best. You'll often see the mattresses classified as "best for side-sleepers", or "best of hot sleepers".
Also Read: How to Deal with Bed Bugs
These are all types of sleeping habits and almost everyone in the world can be classified into at least one such category. Now, when you're shopping for a mattress either online or offline, always remember the sleeping habits that you have and most importantly, purchase according to them. When you do so, you'll be able to buy a mattress that befits you most. 
Always Check Reviews 
This goes without saying: before you buy a mattress, make sure to check the reviews properly. There's a lot that doesn't meet the eye when you just go through company descriptions. Reading through honest customer reviews can give you an excellent idea of what features and problems to expect.
So if you're going to purchase the Nolan Original mattress, for instance, then take care to check out a review like this one. There are also a ton of blogs and articles on the internet that you can check out for in-depth reviews and lists. 
Try To Test Them Out 
If you're going to be buying a mattress, we highly suggest that you try it out in stores first. Do some research online first on the kind of mattress that suits you, and keep the models that you like in mind. Then, go into a mattress store and try them out. Sit and lay on the beds and test out how they feel on your body.
Toss and turn around, to replicate how you would sleep in actuality. A lot of times the features aren't always what you expect, and you wouldn't want to pay tons of money online and then have to deal with an uncomfortable mattress right? You can usually get quite a bargain online, so we suggest that you test it out and then make the buy online. 
Never Venture Out Without A Budget
Let's be honest here. Mattresses are expensive, with the average price of mattresses anywhere between $200 to $1500. If you decide to go shopping without a budget, there is a high chance that you might end up grossly over-spending. Especially if you're shopping in-store since the salespeople are going to try and motivate you to spend as much as possible.
So before you head out or before you place an order, hash out a budget that is comfortable for you. If you have some models that you like, compare their prices to your budget and choose a good middle point which will give you the best of both worlds: affordability and quality.
Also Read: Top 6 Advantages of Buying A Memory Foam Mattress
Consult A Doctor
If you suffer from injuries or chronic physical issues such as spondylitis, or back and joint pain, then consulting an orthopedic doctor or physical therapist before you buy a mattress can be greatly beneficial to you.
There are some specially made mattresses, created by premium mattress brands, that can ease such physical problems, and provide relief, especially when you're sleeping. For instance, if you suffer from neck pain, the neck area and your lower back should be in a neutral position as it will ensure proper spinal alignment.
Although doctors are not mattress experts, they can give you suggestions about what features you should look for and how you should sleep, due to their medical history and experience.