Unlike the normal construction of the houses, prefabricated or more popularly considered prefab houses, are built-in factories instead of at construction sites. Later, when a house is to be built, it is transported and then are assembled.
Prefabricated houses, also referred to as Modular homes aren't a new addition to the construction industry. As a matter of fact, they have been existing since the 17th century. Over time, they have gained enough recognition and ample popularity amongst people due to a lot of the benefits that come within it at the time of construction. Now, buys give more preference to modular homes rather than the traditional ones and making a shift towards them.
Below are listed the top 5 reasons why people choose or are choosing prefabricated houses over the other types.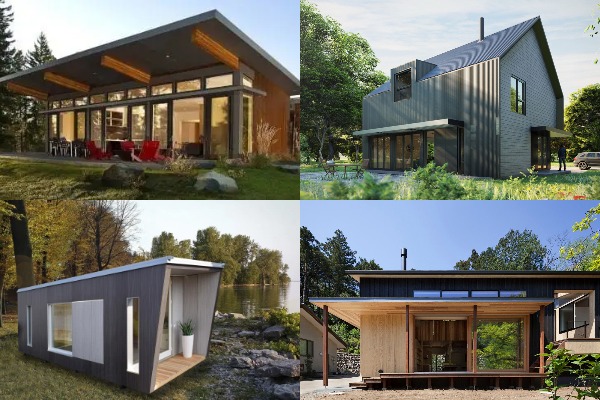 5 Reasons Why To Choose Prefabricated Houses
Less Consumption Of Construction Time
Without a doubt, it can be agreed upon that prefab houses save you a lot of time of construction. These houses are built in 30% of the time a normal site house is built in. The parts of the houses are already built in the factory therefore the only time it consumes is while it is being assembled on the site. Whereas a normal house takes approximately nine to ten months of construction, a prefabricated house only asks for a week of assembling.
These houses offer you a lot of flexibility. You can design or get the style customized according to your area code's restrictions as well as how you have planned the house to look like. You can choose from a vast range of houses and get various options for customizing your house exactly according to your needs and your requirements.
A Great Reduction In The Costs
It saves you from the cost of hiring laborers to construct your house from scratch. The only thing that the laborers have to do is to assemble the already built parts. The cost of the prefabricated houses is also lower because manufacturers that make these parts buy the raw materials in bulk therefore they relatively cost cheaper.
Also Read: Garage Turned into Modern Rustic Tiny House
These houses are built every now and then in the factories; they are exactly built according to the trend. They are often super stylish, contain the latest of technologies, and are super eco-friendly.
As these houses have separate parts, they can easily be moved and then assembled into different empty sites. One reason why prefabricated houses are highly appreciated by the people is because of their portability feature.
Also Read: Awe-Inspiring Murphy Bed Ideas That Blow Your Mind
With that being said, what are you really waiting for? If you are on the hunt for a perfect house and haven't found any as yet that meet your requirements and the criteria of satisfaction, then give prefab houses a bit of your consideration. These houses are energy efficient as well as cost-efficient, are durable and affordable, therefore, a favored so much by the people.