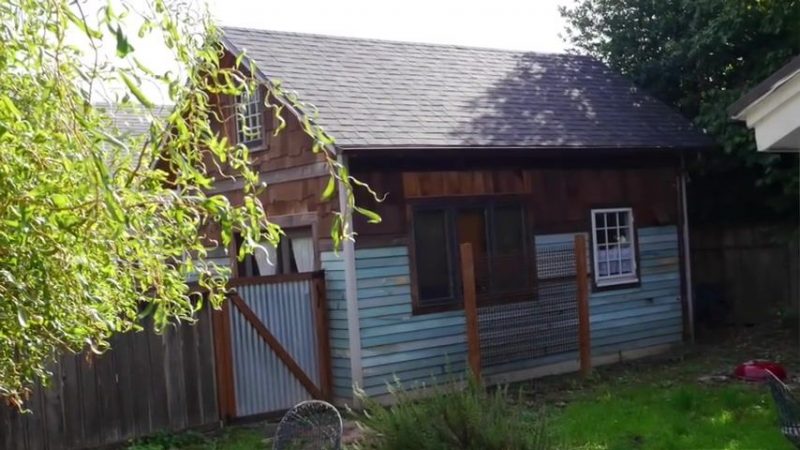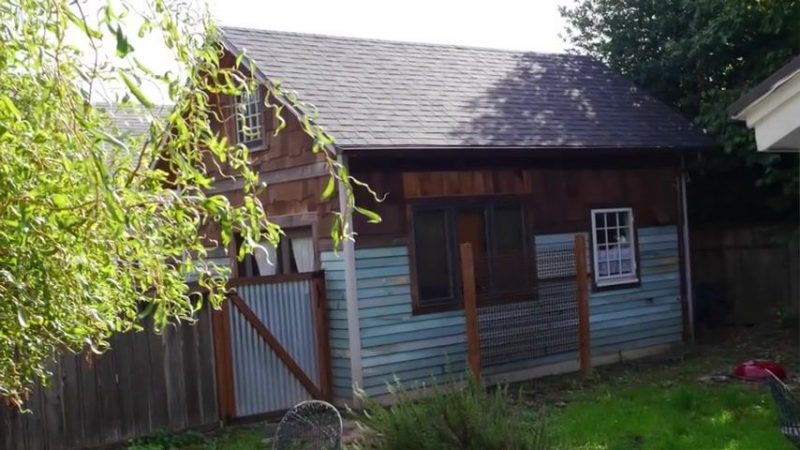 This Rustic Tiny House located in the pacific northwest of Portland Oregon. Nestled on a quiet tree-lined residential street, this 350 sq ft house was designed and built by Michael And Jenna. They said "Sustainable design is important to us, and the house is constructed and furnished from an eclectic array of reclaimed materials"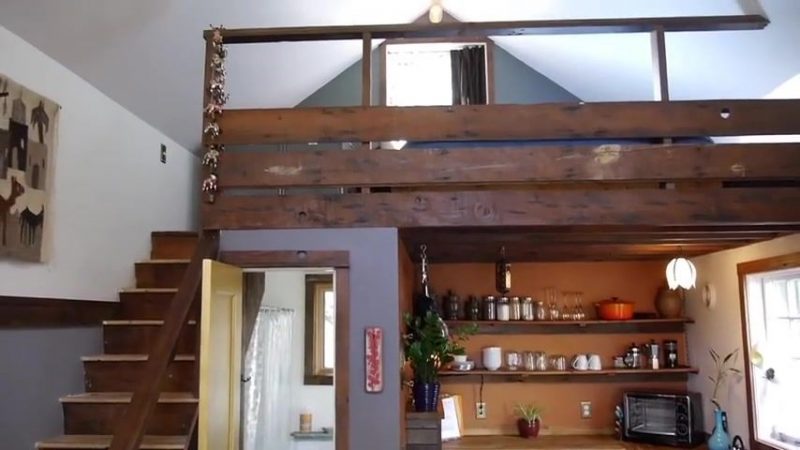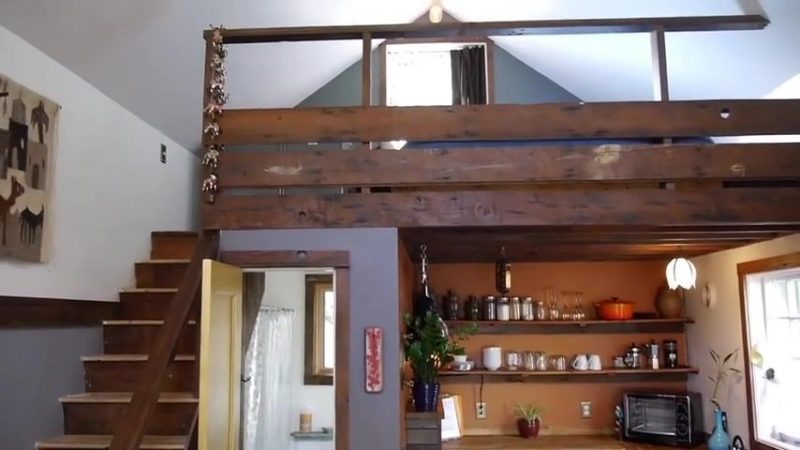 Comes to the inside, These rustic modern approach small house seemingly spacious because it's lofty. Ceilings in here about 14-15 Feet. There is a stand double loft for sleeping up there and can be accessed through the little staircase with storage under. Stairs are comfortable to use, but steeper than standard stairs. As we can see this rustic tiny house also has Teak hardwood flooring and cedar shake siding.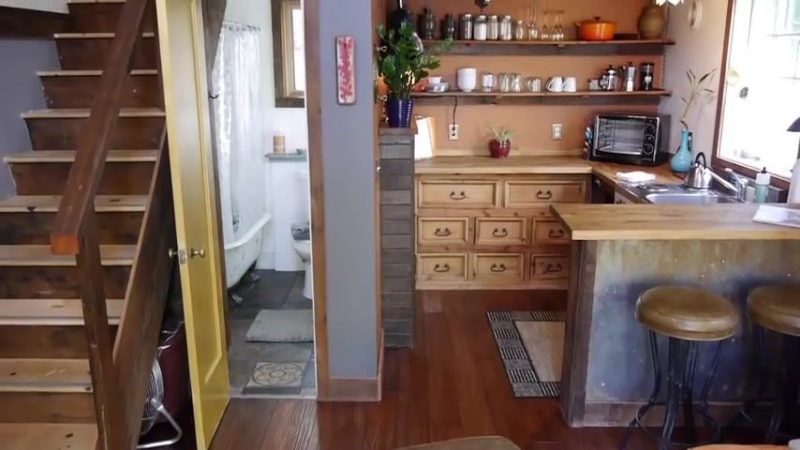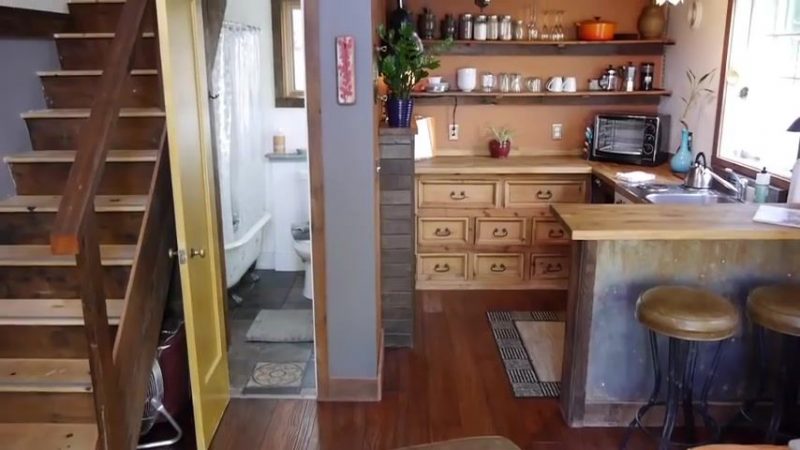 On the picture above, we can see the bathroom hidden behind the yellow doors and Small kitchen with strong Rustic Charm.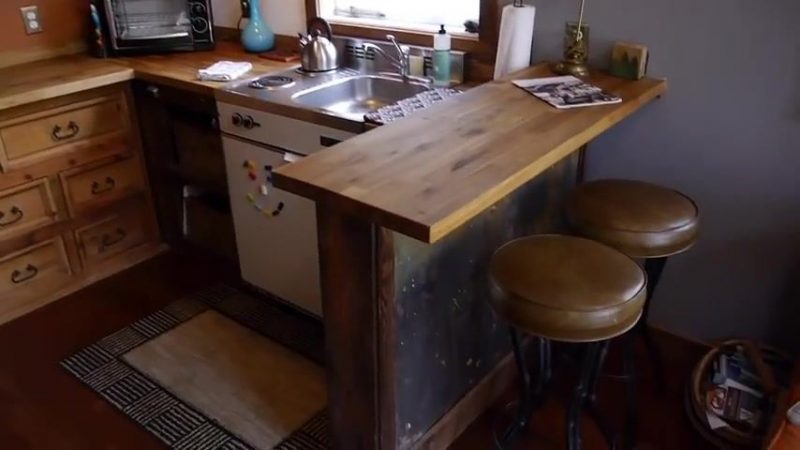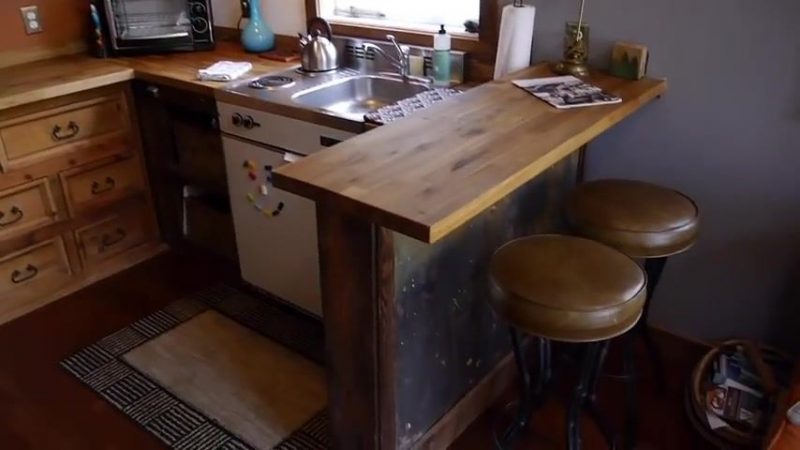 Lovely little counter bar for breakfast, hanging up or serving up some drinks.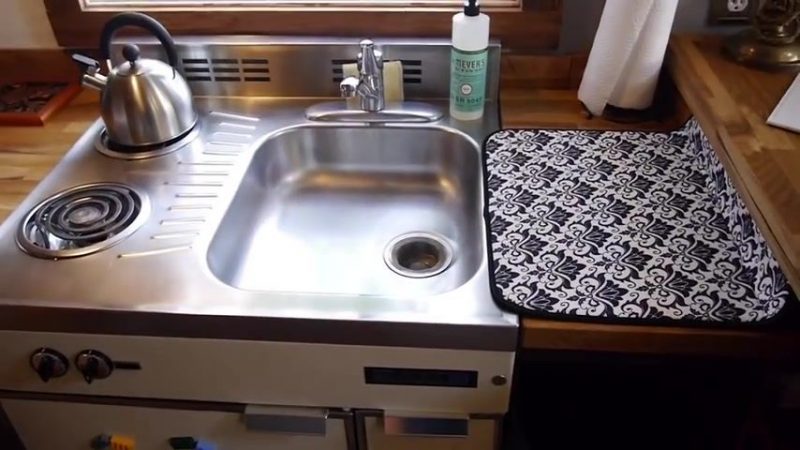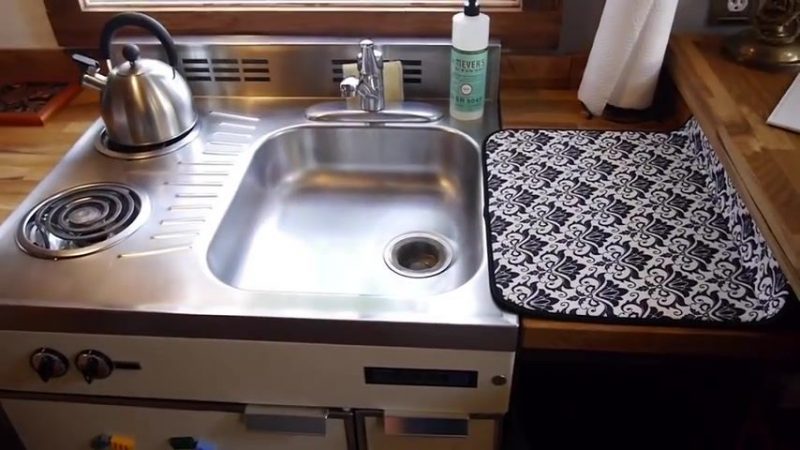 Old fashioned acme mini kitchenette great for saving plenty of spaces. The double stove, sink and small fridge and freeze beneath. FYI: The kitchenette sourced from the Hood River History Museum.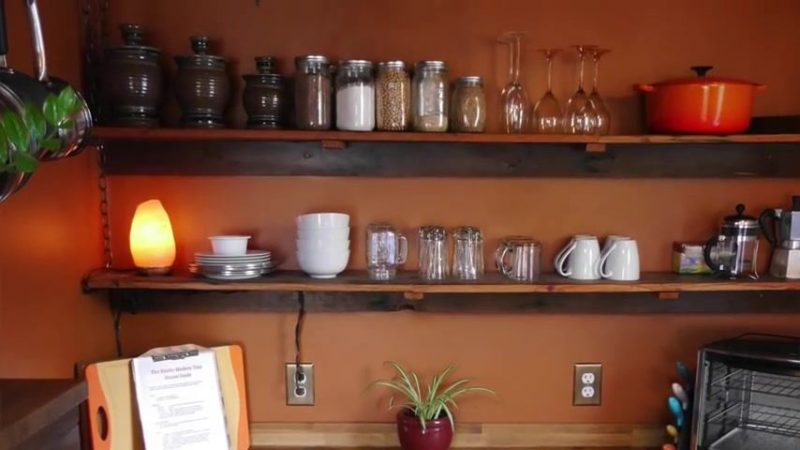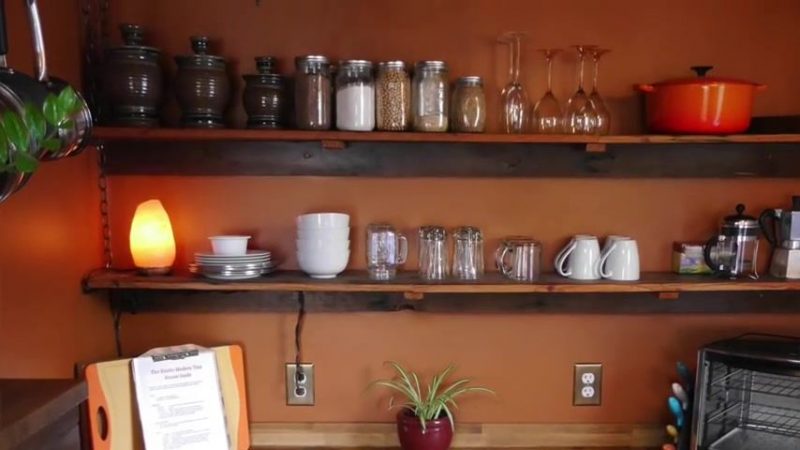 The exposed shelving keep the dining/kitchen utensils neatly. The jars and dry goods visually make the area so artistic. FYI: The shelves are reclaimed from an old shed that used to be on the property.
---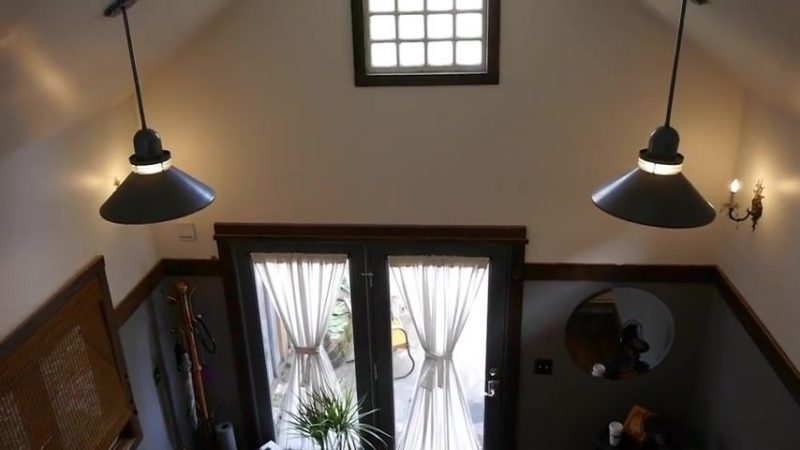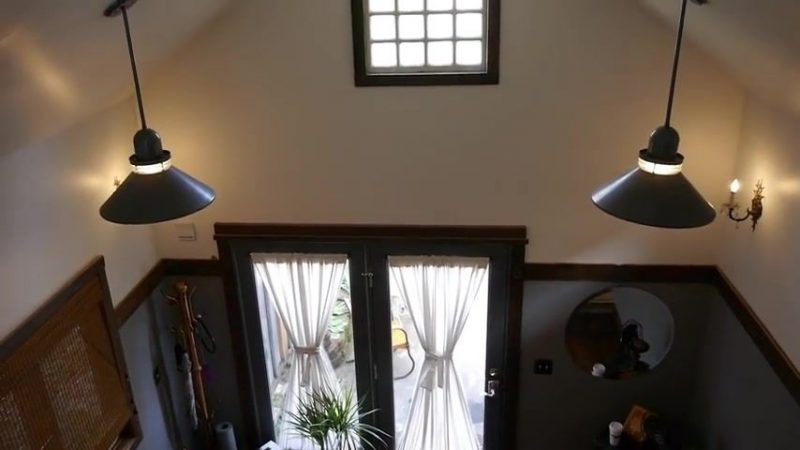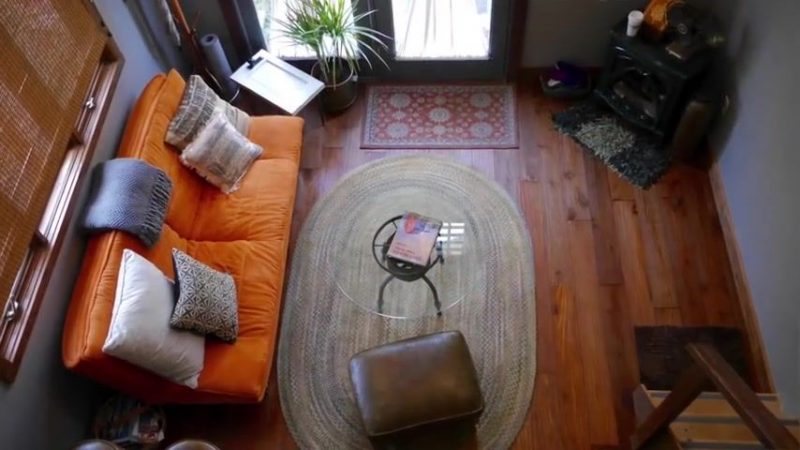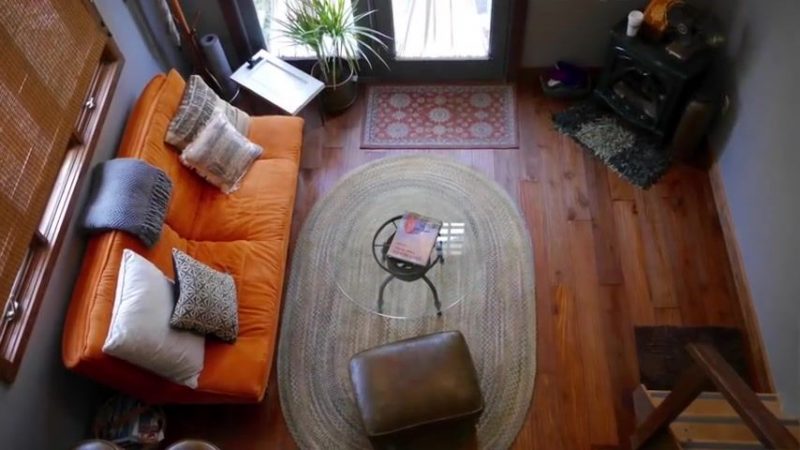 The Pop style living area with rustic and funky furniture such as the orange couch that can be folded down into sleepers and an end table made of chunk of door. The room has many windows for natural light and giant door in double huge windows. At the corner there also vintage heating system vented externally.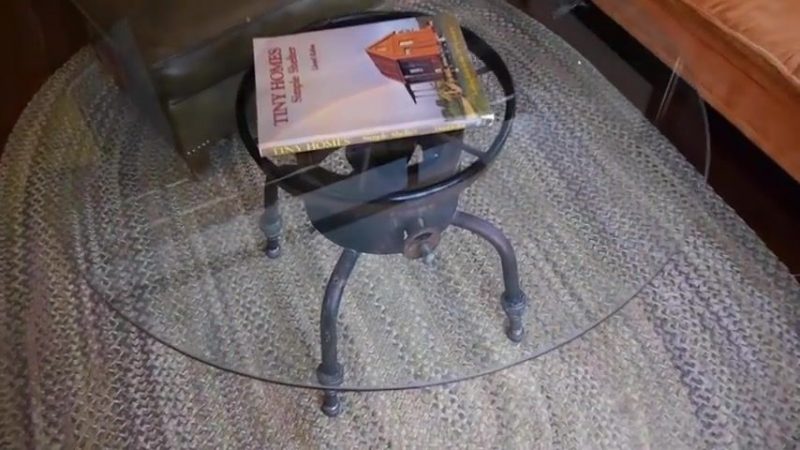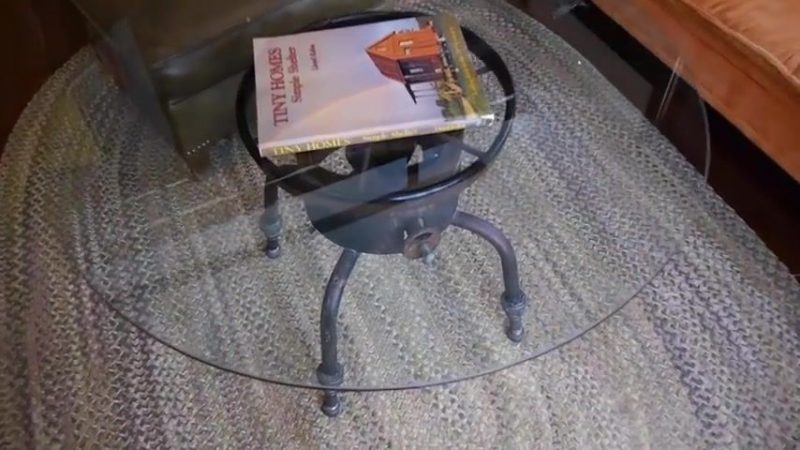 An artistic table in the center of living room. It's made of old outdoor gas made to a table with glass top.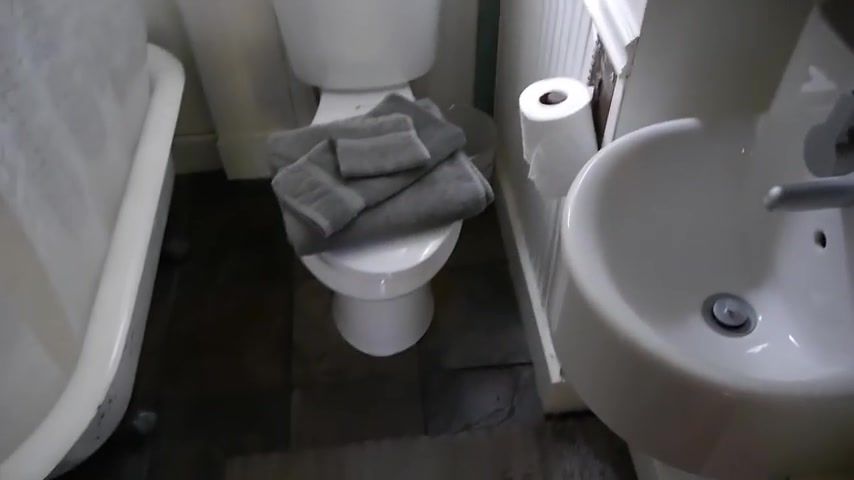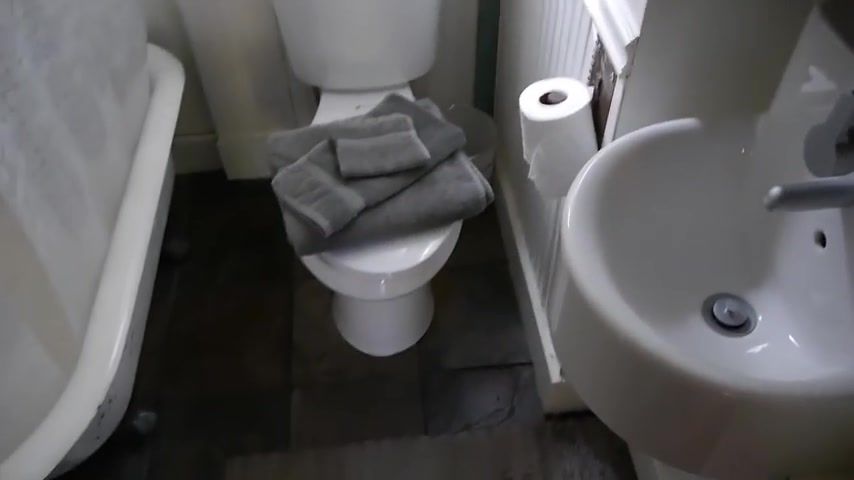 Simple and clean bathroom holds all basic hygienic needs such as the tiny clawfoot tubs with shower head, toilet, and a recessed sink ( easy to wash your hands, but harder to brush your teeth). The classy bathroom tile enhances the whole bathroom character and made this room aesthetically pleasing.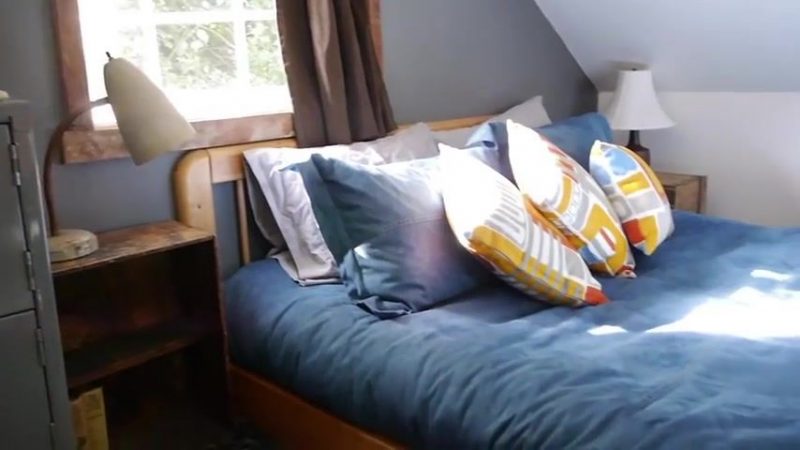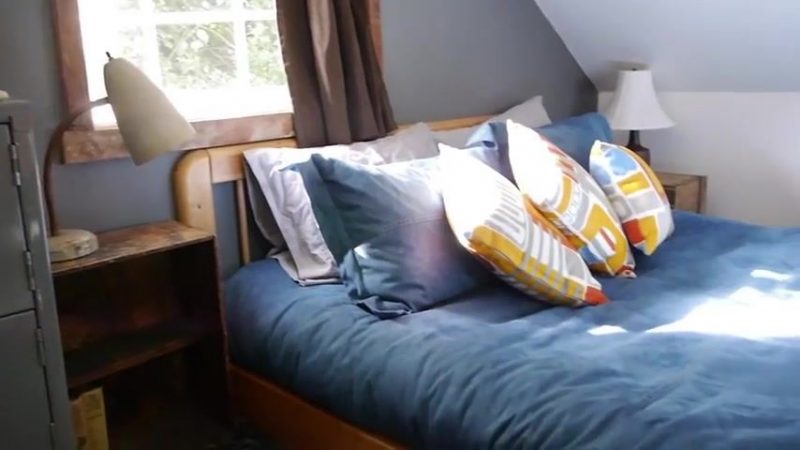 Upstairs, there a comfortable queen-sized bed in the loft next to industrial style windows. The ceiling here is steeply sloped (estimated higher than 5'10)  need to duck your head to entering and leave the loft.
Learn more using this video: