Peek Inside This 240 sq.ft Tiny Project Houses
Tiny Project House by Alek Lisefski attempt to provide tiny living on simple, attractive, affordable and more sustainable ways of living. Located in Sebastopol-California, this tiny houses on wheel featuring ten windows and a full-glass door provides plenty of light and fresh airs.
Based on information found on the source, the whole house is 240 sq.ft  (roughly 160 sq.ft. on the ground floor without subtracting wall space and 80 sq.ft. for the loft). The house is about 13′ 4″ tall and 8′ 6″ wide in order to travel down the highway (or any road) safely.
Alex designed and did most of the construction himself and it takes almost 7 months. He says he is had no construction experience when started the construction and did a lot of internet research also consult on local builders when needed. Alex live in the house along with his girlfriend and his small dog. He says the main aspect of the Tiny Project is to build a tiny house. that will force him to live organized and more efficient.
He says within small spaces, it's difficult to keep things and hide away from the world. These forced him to spend more time in nature and engaging with local folks. But this will foster better health and healthy relationships. Keep reading and hope you gain some ideas to build/remodeling your tinyhouse.
---
Tiny Houses Exterior
---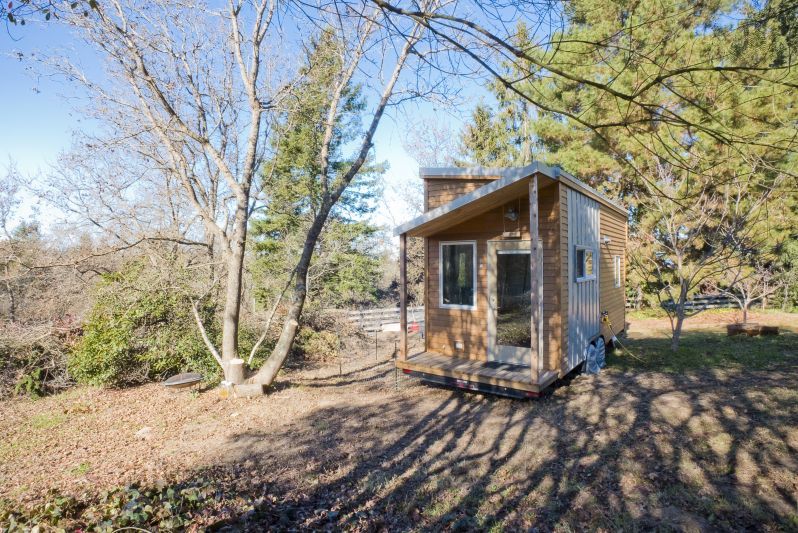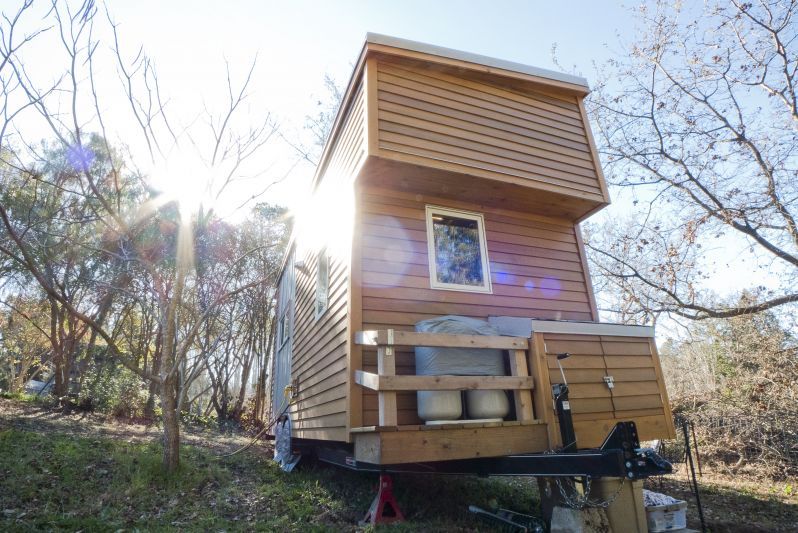 ---
Tiny Houses Interior Tours
---
Main Area / Living Room
The wood used on the interior of the house is blue stain beetle-kill pine. As for the flooring, the owner used carbonized strand bamboo flooring because the flat appearance as opposed to a paneling that had beveled edges and it's very durable than most of the hardwood with the compressed process.
Source: sustainablelumberco.com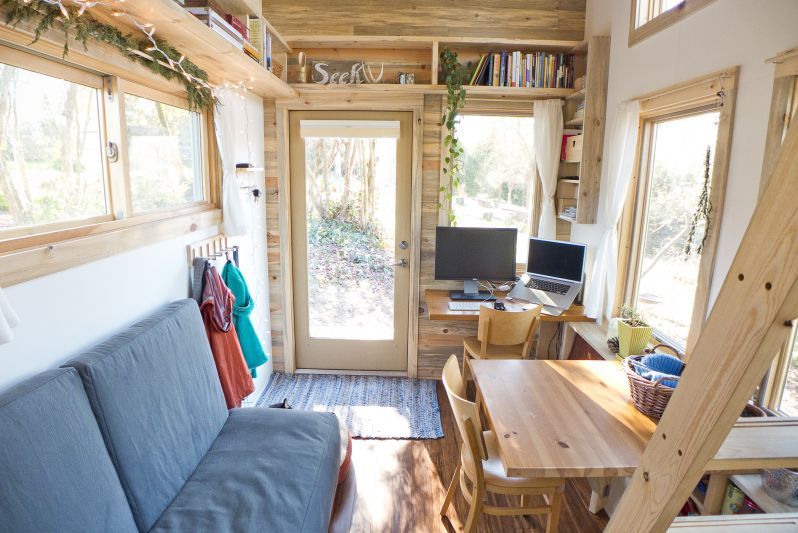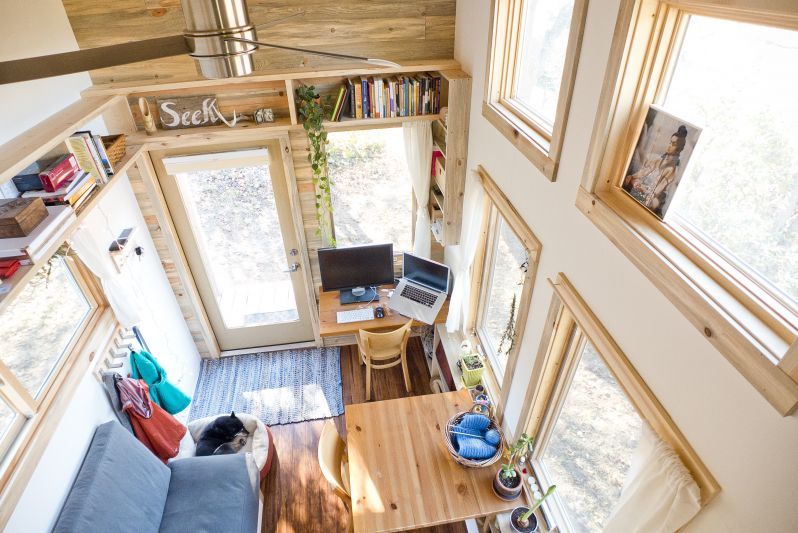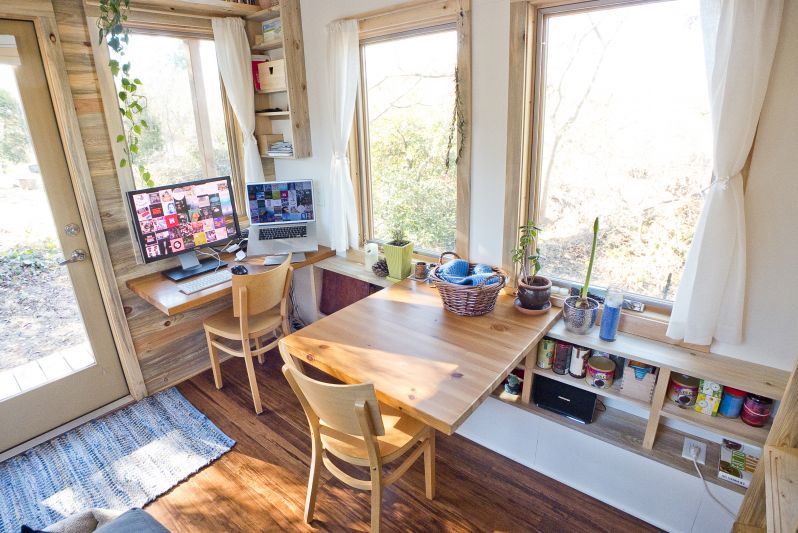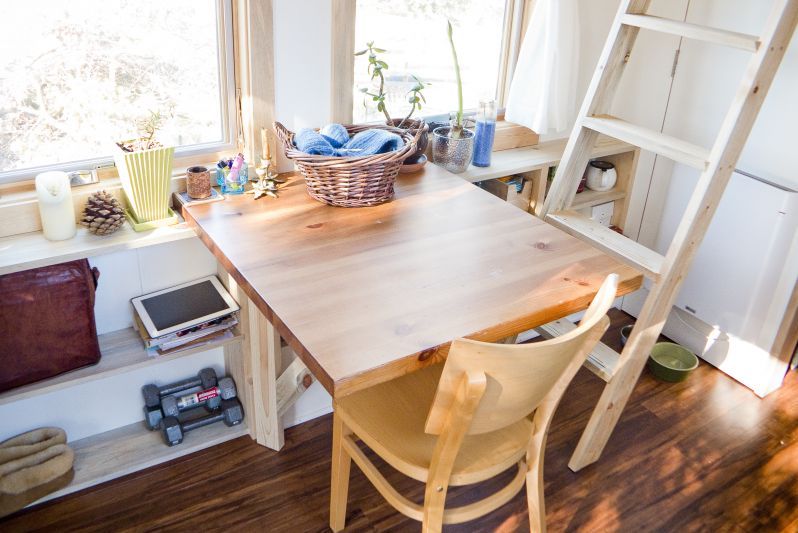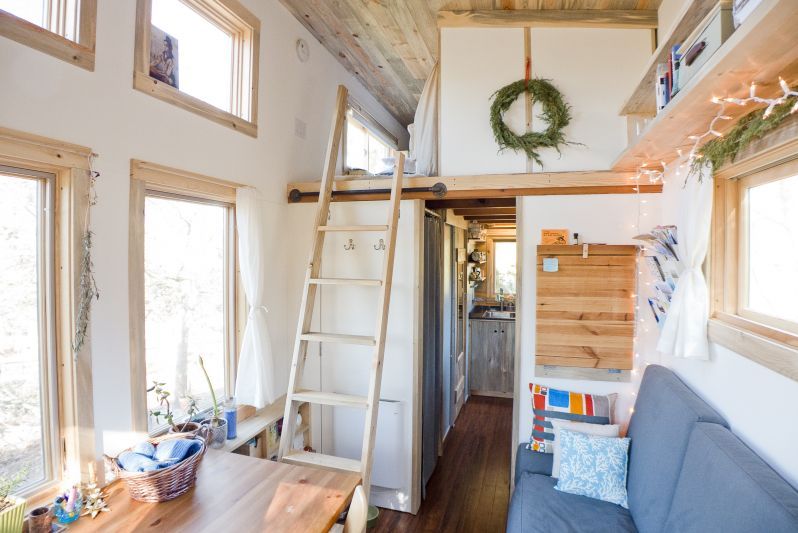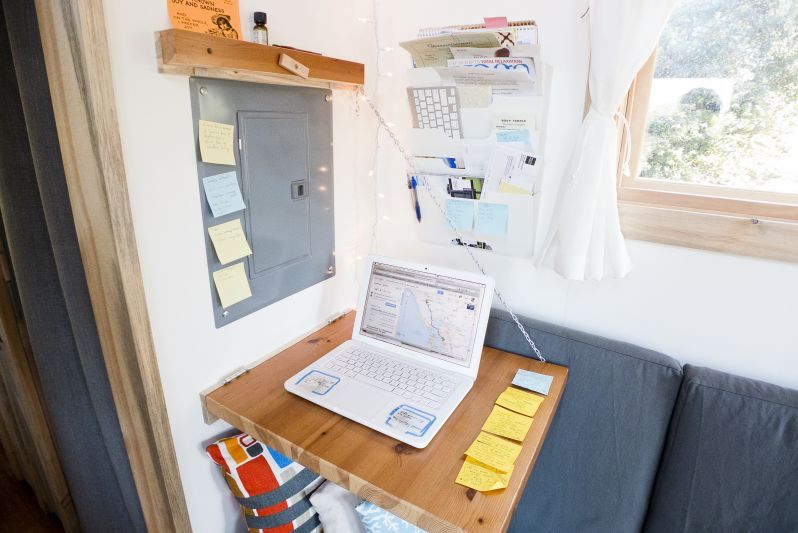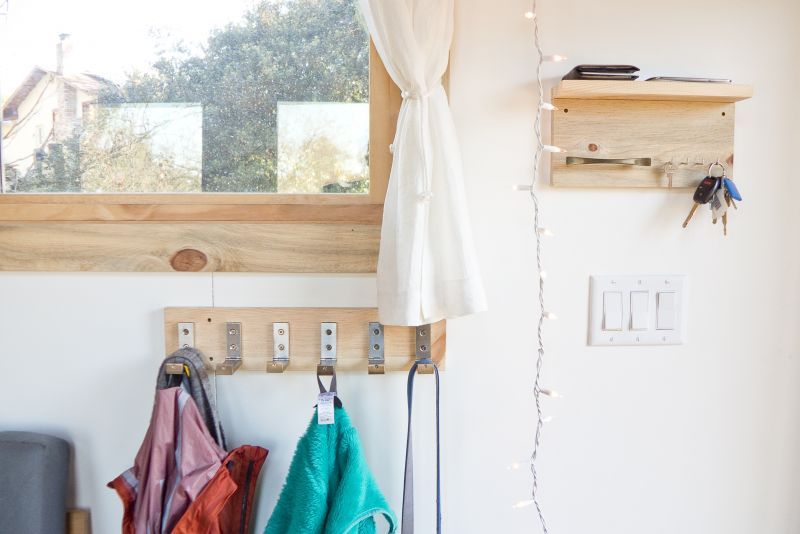 The Kitchen
The stoves is a seaward Princess 2-burner model comes with stainless top and door. It has two 8,000 BTU burners and a 10,000 BTU broiler and oven. The kitchen sink is the single-basin BOHOLMEN from IKEA.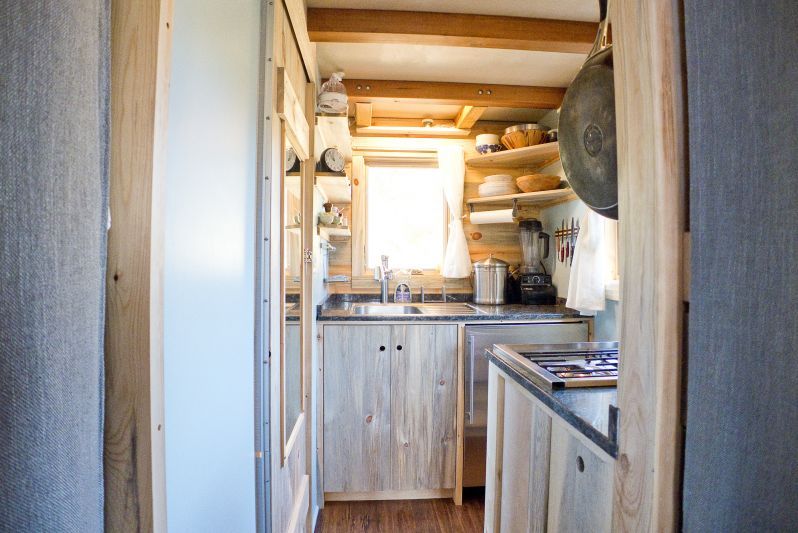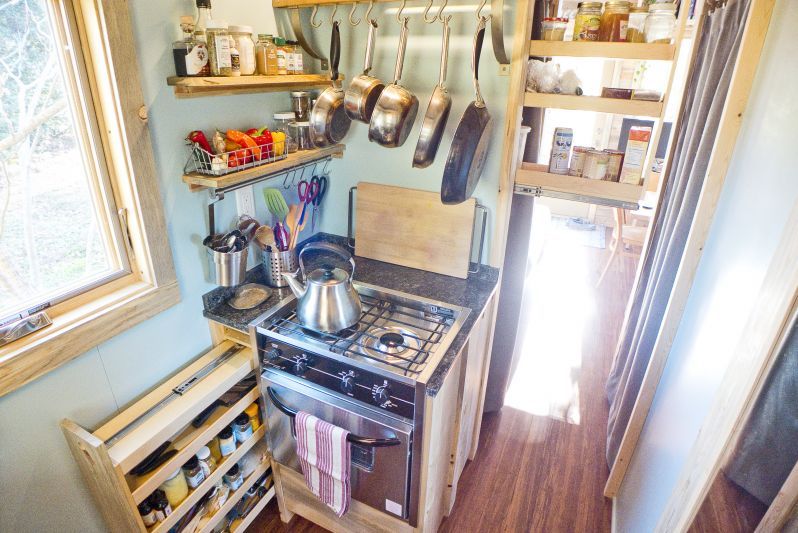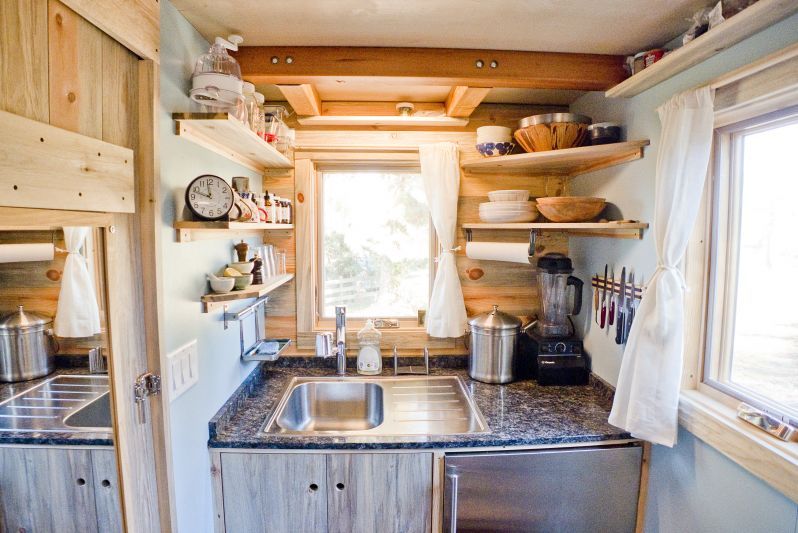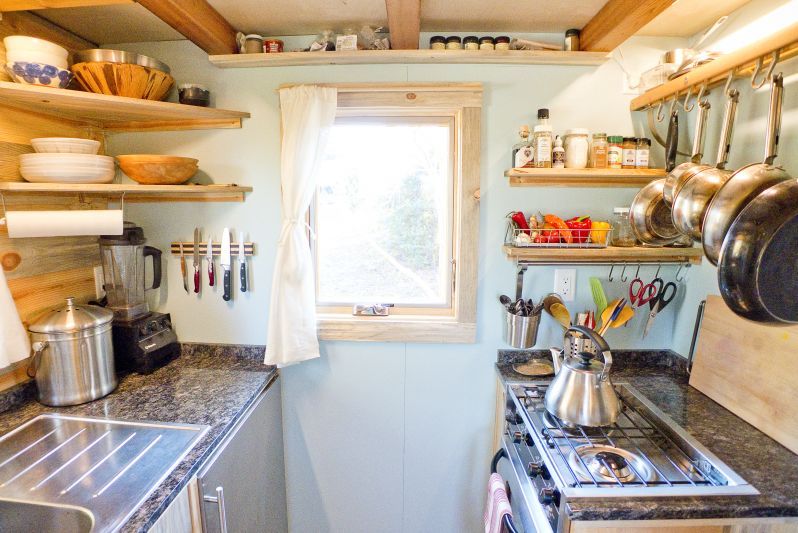 The Bathroom
The bathroom sink is Isabella wall mounted sink by Whitehaus and simple bucket system to compost waste (toilets). You can follow a protocol laid out in the Humanure Handbook by Joseph Jenkins, and it works very well. It's almost free and requires no water (very good during our current drought) and has virtually no smell associated with it. As for the gray water is returned to the landscape to help water some nearby trees.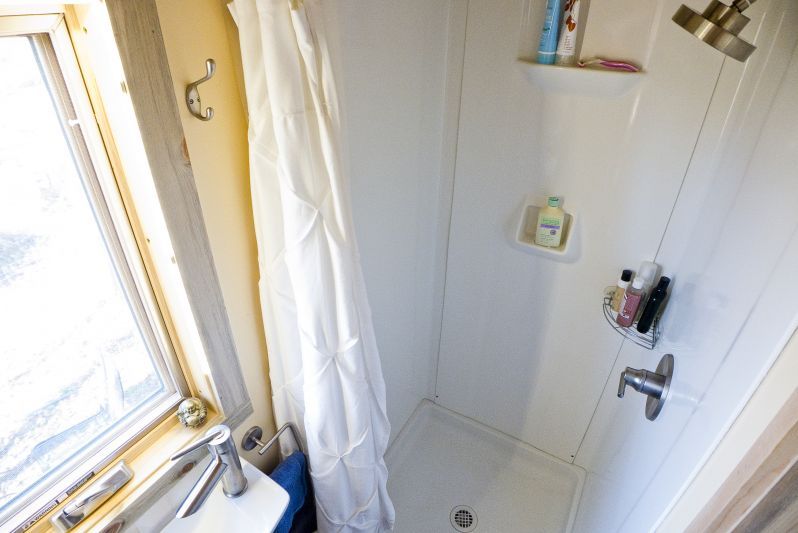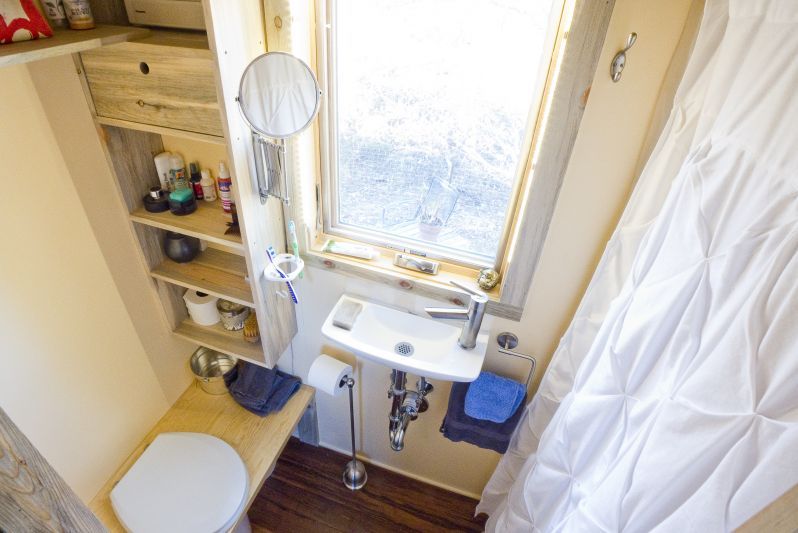 The Loft / Sleeping Area