Are you constructing a new house or remodeling the existing kitchen? If yes, you must be looking at various options to make your kitchen look the best. Several prefabricated designs are available in the market for cabinets, countertops, backsplashes, etc. But recently custom designing is a lot in trend. 
People tend to design their kitchens using their sense of style. It lets them enjoy unlimited designs and colors as per the available space. It might take longer than premade cabinets if you order custom cabinets for your kitchen.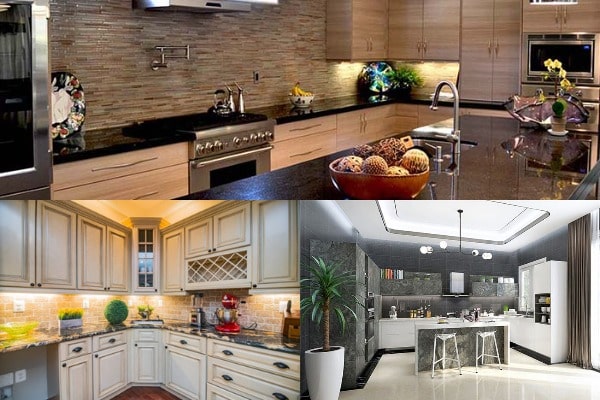 Read on to know more about time, installation, and things to consider while ordering custom cabinets. 
Things to Consider while Choosing Custom Cabinets
Custom cabinets offer endless options to choose from and design the dream kitchen. However, there are certain things that you must consider while ordering them for yourself. 
Durability 
It is essential to consider the durability of the product you choose, especially in cases of custom cabinets. Mainly, trends and styles change after a few years, so it is better to check the material and pick the one that lasts a minimum of 10 years. 
When you choose to design custom cabinets and countertops for your kitchen, you must understand that it will directly impact your budget. So, you should consider the best material under your budget with a good lifespan for increased return on investment. It would help if you also examined other properties in the material that will add to durability, such as stain resistance, waterproofing, non-porous, etc. 
Time
Custom projects generally take a lot more time to complete than readymade projects. Professional service providers that deal with custom cabinets tend to take a minimum of 7-10 business days to complete the project from the start. However, the time may vary based on the design selection, the area you live in, and the current Covid -19 situation adds to it too. 
Appliances
A kitchen has several essential appliances like a refrigerator, microwave, blender, oven, etc. when you remodel the kitchen and pick cabinet style, you need to consider the placement of these appliances. Ideally, it would help maintain them in the kitchen for easy access. Nowadays, merging the instruments inside the cabinets is trending. You can choose a blended look for the appliances where they have the cabinets doors or keep the standard metallic finish. Considering appliance placement is to have a sophisticated look for the mini kitchen. 
Budget
Do not let the excitement of getting a newly designed kitchen go overboard with your budget. Research the market for the best material for cabinets, check their average price and prepare a budget. It should include cabinet material, design, transportation, installation, and miscellaneous expenses. It is always best to keep a 20% buffer on the budget to be safer. Ensure that you stick to the prepared budget. Over expanding your budget can lead to debt and unwanted tension in the more significant stages. 
Final Words 
Creating a custom kitchen, including cabinets, takes time and energy. Therefore, it helps when you have clarity in mind about what should be the final look of the kitchen. You can consult with experts at the professional company you hire to customize the cabinet designs. Ensure that you confirm the period beforehand so as not to live many days without a kitchen.