Since it has become increasingly difficult for people to purchase homes due to rising housing costs over the past ten years, renting has grown in popularity, particularly in major urban areas. With so many advantages to renting in major US cities, evaluating this as a choice over battling to buy a property is worthwhile.
This is especially true if you want a city base for your residence and all of the benefits that this will bring, like the vibrant atmosphere, a more comprehensive range of available occupations, the simple accessibility to many eateries, and a variety of entertainment locations.
For most people, renting an apartment in the city is far better than buying one. However, if you are considering what co living los angeles has to offer, or you're looking for an apartment in Seattle, you will want to make the most of the space available. Here is some expert advice on optimizing and making the most of your bedroom space.
Also Read: Felony Friendly Approved Apartments Near Me 2023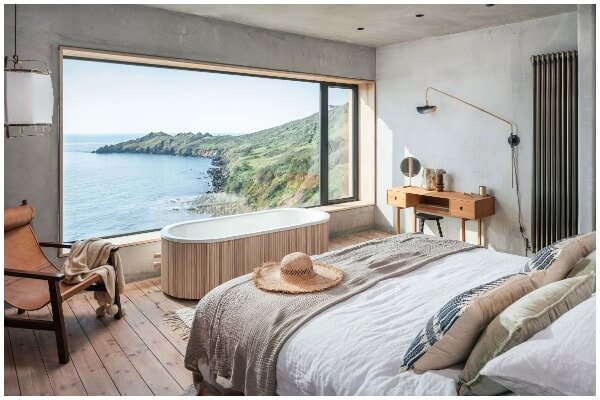 Declutter
Professional organizers advise decluttering as the first step in organizing a small bedroom. Put everything that doesn't belong where it belongs, then take a new look at what's left and simplify. Check what you have in your bedroom that you could store elsewhere. For instance, storing photo albums, other heirlooms, and clothing that you cherish or that is seasonally appropriate in another part of your house could free up valuable space in your cramped bedroom.
Bed placement
Most bed-centered bedroom decoration schemes highlight the bed. However, constrained space and narrow floor designs frequently necessitate a different strategy. Put your bed against a wall or a corner to maximize the available floor space. This will result in a tight and comfortable sleeping space. Add a two-headboard corner system to give a bedroom a polished, sophisticated look if it feels too much like a dorm room.
Storage
Compromise is frequently necessary when designing a tiny bedroom, but intelligent storage solutions are essential. Look for important bedroom furniture components with straightforward, fuss-free designs that are almost minimal when selecting the best storage. Think carefully about the furniture you choose, and choose tall, thin designs over big, unwieldy ones.
Use the area beneath your bed to store items you use less frequently, such as winter clothing and shoes, during the summer if you don't like how visible storage looks. Also, don't just stuff stray items under your bed. Instead, choose long, low plastic bins or boxes made exclusively for under-bed storage to organize your belongings.
Although wardrobes are fantastic, they may occupy much room and make tiny spaces feel claustrophobic. A minimalist clothes rail is a chic alternative favorite of all contemporary interior bloggers. They make accessing your capsule wardrobe and shoes much more manageable and less intrusive than wardrobes. In addition, the clothing for the following season can be compressed and hidden away in vacuum bags.
Shelving
Consider floating shelves your new best friend if you enjoy reading or have a lot of emotional mementos you'd like to display. Use available wall space instead of a large, free-standing bookcase to make room for expensive storage pieces like dressers and nightstands.
Also Read: Ingenious 21 Wooden Pallet Shelf Ideas (Update 2023)
Multifunctional furniture
Multipurpose furniture is handy when space is at a premium. Look for furniture with several uses, such as a storage ottoman at the foot of the bed and the perfect spot to stash additional blankets and layers for quick access.
Your bedroom will appear larger and be clutter-free due to keeping the extra bedding out of sight. Maintaining a clutter-free environment should be a top focus when considering small bedroom ideas and layouts. Avoid having too much furniture in your bedroom; ensure it has items that may serve several purposes. Your bedroom should be a cozy space built for relaxation and winding down.
Dead Space
Dead space includes windowsills, the area above or behind doors, radiators, or even little alcoves. Behind doors, hooks can be used to hang clothing or shoes. On windowsills, you can keep jewelry and books. And to hold even more bedroom goods, a straightforward shelf can be put over a radiator.
Rearranging a small bedroom to suit your needs may seem complicated, but it is worthwhile. Nobody enjoys cleaning their room, but the process seems less demanding when it is a tidy refuge. Not to mention how much more comfortable it will make you feel to relax in your place. Try it out and discover how much you love your bedroom.