The world becomes a whole new place when a child comes into your life. New dangers and new concerns all pop into view. Much of the outside world is out of your control, but the home must be a safe place, right? Sadly, no.
Frighteningly approximately 2,000 children under the age of 14 die each year due to a home injury in America. You can help avoid being another statistic by joining us to learn about proper safety for kids.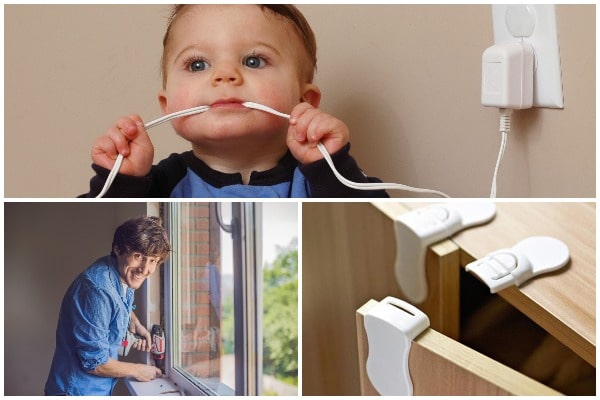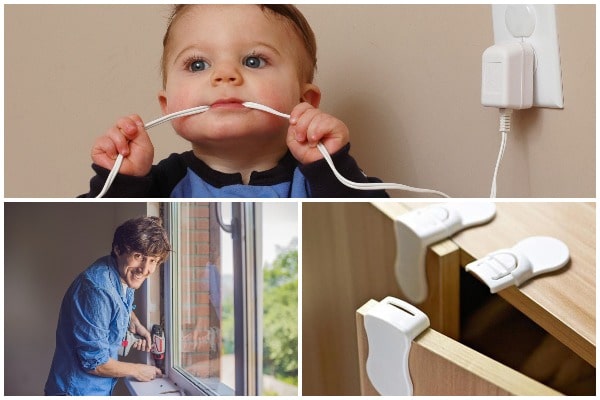 Surfaces and Doors
Adding stoppers and hinge protectors keeps your children from getting into drawers they are not supposed to. It will also keep doors from opening and closing on accident.
This post discusses the potential of damage to the hand by pinching in the gaps when handling it. This is even more likely with a child, so Door must properly seal any of the gaps.
Also Read: 5 Key Ways to Make Your Garage Door Stand Out
Fall Prevention
Injury from a fall is one of the biggest concerns in-home safety. It only becomes amplified when dealing with a child.
A checklist that evolves as the child grows is essential to providing consistent safety. All windows should be locked and have safety guards; there should be guards on balconies and any stairway entry.
Make sure to keep an eye on anything useable as a climbing "tool" for exploration. This can vary depending on how curious your child maybe but can become a huge problem.
Motion lights are an important addition as the child becomes more independent. These can prevent falls during nighttime bathroom trips.
Protecting Against Poisoning
Poisoning remains one of the leading causes of injury to children under the age of five.
Make sure to store all medications out of reach. Even when they are out of reach, it is wise to have a safety latch on the storage area for the medication. Also, be certain to make sure to store all medication in child-proof containers.
Cleaners should be stored in the same manner, also under a safety latch, and out of reach at all times.
Also Read: Protect Your Home By Choosing The Best Roofers Sutherland Shire
Suffocation and Strangulation
Many things can contribute to these problems; some of them are even items intended for your child's use. When using unattended, larger pillows and toys have the potential for suffocation.
Things of higher risk include plastic bags, cords for blinds and shades, and electrical cords. Simple solutions always wrap blind cords within the window and make sure that those wraps are approximately five feet off the floor.
Safety for Kids is Second to None
You can make a scary world much safer when we take the proper steps to protect our children. These major points of safety for kids will help you do exactly that. But, that doesn't mean you shouldn't keep an eye out for any other possible concerns.
Found this helpful in improving your home and wellbeing? Be sure to come back soon to enjoy the rest of the content we have curated!