Are you looking for a hardwood flooring company? 
Installing hardwood floors is one of the best decisions you can make. Hardwood floors are strong, durable, easy to clean and add value to your home. They are even better for your indoor air quality, which is essential for your family's health.
However, finding a great hardwood flooring company can be a bit complicated. Not all companies are created the same, which can have a huge impact on your overall experience. 
Choose the right company, and you will have beautiful floors installed in your home. Choose the wrong company, and you might waste your money on time on a terrible result. 
Fortunately, finding the right company can be as simple as considering a few factors. If you are looking for a reputable hardwood flooring company, this short and simple guide is for you. 
Qualifications
One factor to consider when choosing a hardwood flooring company is the contractor's qualifications. You want to ensure the person who is installing your flooring is qualified to do so. Ask about qualifications, licensing, and more. 
Experience
An essential factor to consider is experience. When you choose a well-established company, you can benefit from their tried-and-true process. Make sure to choose a company that has been in business for several years. 
Costs
An important tip for finding the best hardwood flooring company is to start by comparing flooring costs. While you want to choose the best floors, doing so should not drain your bank account. Compare costs and look for discounts or promotions. 
Reviews 
It's essential to read online customer reviews and ratings before hiring a flooring company. Reviews, testimonials and more will give you a first-hand account of the customer experience you can expect. You can supercharge your efforts by reviewing the company's BBB page for any red flags. 
Also Read: Carpet vs Hardwood Floor's What's Best for Your Home
Options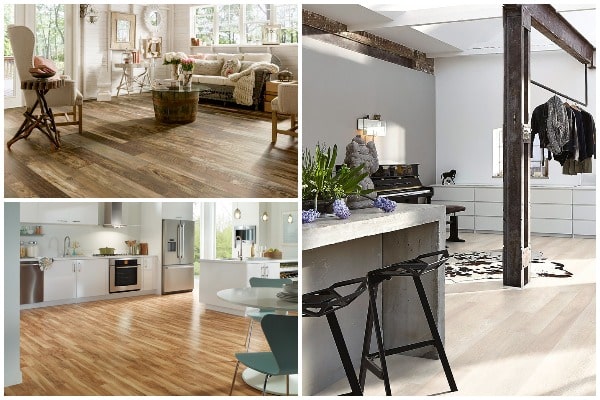 There are a variety of styles for flooring available, and having options is important. For this reason, make sure you are working with a flooring company with plenty of options for you to choose from.
The Benefits of Laminate Flooring for Your Small House
Customer Service 
Your flooring installation experience can be easy and breezy or stressful and frustrating. While a company might get great results or charge affordable prices, it could have terrible customer service. Monitor how you are treated, from the first phone call to just before you sign on the dotted line. 
Availability  
Hiring a flooring company and receiving an installation date that is months away can be extremely frustrating. For this reason, it's essential to ensure the company you choose has the availability that works best for you. 
These Are the Factors to Consider When Choosing a Hardwood Flooring Company
By considering these factors, you can choose the best hardwood flooring company for your needs.
Start by looking for contractors who are qualified and experienced. It would be best if you also considered the costs, reviews, options, and customer service. Make sure to choose a company that has the availability you need.
Consider these factors to choose a great hardwood flooring company.
Don't forget to browse our site for advice on home improvement, finance, relationships, and more.