5 Key Ways to Make Your Garage Door Stand Out
Your garage takes up about 30 percent of your home's facade. When you think about it, that's nearly one-third of your home's curb appeal!
Are you looking to make your garage door stand out? Check out these tips for a garage door style that will give your home the look you've always wanted.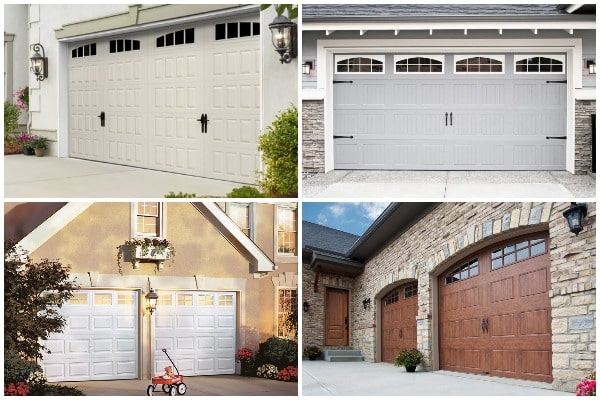 1. Add Some Accessories
If you don't need a new garage door, try accentuating the one you have for garage door improvement!  You can add accents that will match your home and give your home style. Accents such as:
Metal window covers

Metal hinges and handles

Sconces

Potted plants on the sides of the garage

Trim

Well lights
Try to keep the look cohesive with the rest of your home by getting inspiration from your shutters, siding, accent walls, trim, and patio furniture.
Take it to the next level by using trellises and porticos as decoration. You can use decorative trim and pillars to add more detail to your flat surface. You can also add some climbing plants or ivy to soften the structure lines.
2. Choose a Wood Garage Door Style
If you are looking for a different garage, you don't have to stick to steel or traditional garage doors. You can find various materials in the standard garage door size. You can get customized wood garage doors that add home style to any style of home whether it's a contemporary, carriage, modern, farm, or ranch style. 
You can also match the wood garage doors with other design elements like texture, windows, and aluminum. If you don't want wood material, you can find a material resembling wood that won't rot, warp, or crack.
3. Change the Color
The color goes a long way and can make your garage pop. Make sure you choose something that complements your home. You can still add contrast by choosing a darker or lighter color than you have already.
4. Light It Up
You can add some lighting options to give your home a wide range of choices such as traditional lanterns, recessed spotlights, or outdoor LED strip lights. You can also use your lighting to accent your exterior garage door. Pair together with miniature spotlights to get plenty of ambient lighting.
5. Add Windows
Another way to elevate your garage door is to add some windows. They add natural light and you can choose from several design options such as:
Off-centered windows

Horizontal window column

Obscured or clear glass

All windows for your garage door

One of the multi-panel windows

Vertical window column

Multiple rows of windows
You can also choose different shapes like square, rectangle, or even arches to complement your home style. If you are worried about security, add your windows to the upper portion of your garage door.
Make Your Garage Door Pop Today
There are ways you can make your home stand out with a new garage door style. Whether you want a new garage door altogether or you want to just update the one you have, your new garage can impact your curb appeal and make your home stand out.
Need more advice on your home decor? Don't stop with this article! Keep checking out our site today for more advice to beautify your home.