Not everyone wants a jam-packed, heavily-decorated living room. For some people, having a basic living room is the goal. It does, after all, offer a spacious, clutter-free, simple, relaxing, and easy-to-clean option that is suitable for people of all ages.
If you're seeking this style, below are some features minimalist living rooms offer that make them, well, minimalistic yet still functional and beautiful.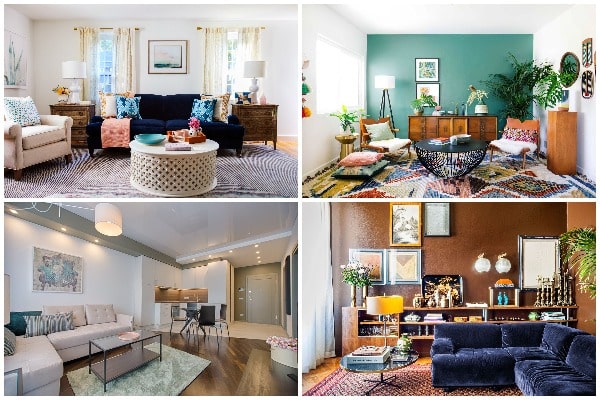 Minimal Light Fixtures
With so many cute light fixtures out there, you may be finding yourself wanting to include all sorts of fixtures in your space. However, there's only so much one room can handle in terms of lighting. Not to mention, minimalistic room designs look best with smaller amounts of light fixtures.
While it's wise to not go overboard on the light fixtures in a minimalistic living room, this doesn't mean your room is going to look dark and gloomy. Instead, make an effort to focus on natural lighting. Lots of windows are key to a well-lit, minimalistic space.
As for the light fixture(s) you do include in your space, consider simple fixtures, perhaps with natural elements like an earth-y color or terrestrial material. Avoid glitzy and glammy fixtures, like ones with fancy crystals.
Simple Decor
Minimalism doesn't mean you can't add some fun decorations to your space. It does, however, call for few, simple decor items as opposed to cluttering.
Consider decor items like a single-colored vase, a basic accent mirror without a ton of bells and whistles, wooden floating shelves, or abstract paintings. Focus on small amounts of colors, textures, and sparkle. Matte finishes, gentle texture, and neutrals are best for minimalistic designs.
Furniture Pieces Focused on Functionality
Much of the time, people choose furniture based on appearances first and based on functionality second. Some people might even settle with furniture that looks stunning but is uncomfortable or difficult to clean because they prioritize beauty over function.
In terms of a minimalistic living room design, it's best to instead focus on getting furniture that is functional more so than beautiful. Simple furniture pieces like a mid-century lounge chair, a plain coffee table, and small amounts of furniture are suitable for minimalist living rooms.
Also Read: 17 Innovative Bookcase Chair Designs
A Basic Rug
Rugs really know how to offer the right amount of color, texture, and comfort to really pull a space together. They look especially stunning on tile, laminate, or wooden flooring.
When selecting the best rug for your minimalist living room, go for something that it's too frilly, thick, bold, or textured. Consider a rug with only one or two colors, no design or a basic design, and isn't too large to the point where it's a focal point in the room.
Conclusion
A minimalistic living room design isn't for everyone. However, for the ones who do want to incorporate it, there are some guidelines one should consider following to ensure the most success. Minimal light fixtures, simple decor, furniture focused on functionality, and a basic rug are elements every minimalistic living room should possess.