When you plan to move to a new home, there is a lot to consider. The process can be exciting but moving to a new house is not only about packing your stuff and moving on. It is about ensuring your items reach safely, checking faults, and fixing them.
Preparation and planning will help you settle into the new house without glitches. You can get started with buying a notebook to maintain a moving checklist. Deciding on a budget will estimate how much money you need to move items and fix faults.
People consider the job done once they move to the new place. However, that is not the case. The work begins with a list of things to do post-moving. As a homeowner, you should get familiarized with the new home, figure out what needs fixing, and, most importantly, prioritize the projects that need your attention.
Once you get all the tasks done, you can comfortably settle in your new home. To make the process easier, here is a list of things you can start with once you move to a new house.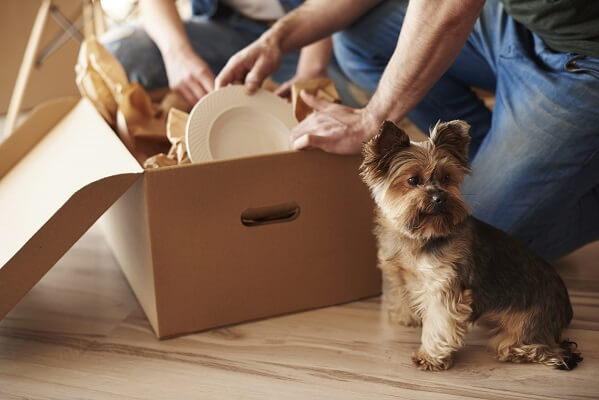 Check your Belongings
The first thing you should remember is to check that your belongings have safely made it to your new house. If you live in Milford or Lewes, you can search for Lewes de storage units and pick the right option while you are moving.
Storage units ensure your belongings are in a safe and secure place until the moving process is complete.
A checklist can ensure that your household items have been returned safely to the new place. If any item from your list has not made it, you can notify the moving crew about the missing belonging. Articles from the previous home also serve as a reminder of how they helped set up your home.
So, if you find any piece is broken or damaged, you can contact the moving company and resolve the issue peacefully.
Also Read: Top 5 Design Mistakes Made by New Homeowners
Setting up the Utilities   
Another important task is to ensure that the new home's utilities have been set up before moving. Once you have shifted, make sure that everything is working correctly.
There is always a possibility that certain utilities of your new home might not be working. For example, you should contact the power company or the water company to check the utilities and make sure they are working.
Local service providers can help you set up utilities and guide you on any schedules. It will ensure that you have all the necessities as you settle in the new place.
Also Read: Moving To A New Place? Here Is What You Should Keep In Mind
Cleaning the new home
Once you are done with the basics, you should focus on cleaning your new home right away. Dirt and dust often accompany you during the moving process. Get the cleaning done just before the arrival of furniture and other household items.
While you can put off some things when you begin the cleaning process, you cannot let food items decay. Clean the fridge drawers and shelves with soap and warm water. Buying quality cleaning products can help turn your home into a clean and welcoming place.
To not overburden yourself, you can start by cleaning the items instead of rooms. Don't forget the easily overlooked surfaces such as the windows, light switches, and the top of doors. If these places are unreachable, a suitable vacuum attachment can clear the dust and dirt.
Replace the locks
Incorporating essential locksmith equipment, and precision key-cutting supplies, into the process of moving into a new home allows for a seamless replacement of locks. By equipping yourself with the right tools, you can ensure the security of your new house.
You never know who might have the key to your new house. Even if you are not worried about the previous owner, it is always wise to change the locks. If you know how to change locks, you can do it yourself.
Changing locks will also give you and your family a little peace of mind.
Change your Address
While you deal with the chaos of setting up your new home, you may consider changing your address sometime later. It is an important task, and doing so will remove an extra responsibility from your to-do list.
You can start by verifying your new address with your landlord or realtor. Make sure to double-check the spelling of the street. Confirming the new address will save you the hassle of changing your address twice.
You can either visit or call the postal office to change the address. To prevent losing any important emails, you must notify your friends and family, the bank, subscription services, or anyone who sends you correspondence.
Meeting the neighbors 
It can take time to settle in a new place. However, meeting your neighbors can help you learn about the community and the services of a locksmith or gas company should you need them. The whole experience of meeting the neighbors will make you feel at home.
If you are shy in making the first introductions, you can overcome the nervousness by talking about common interests like gardening or the game last night.
You can meet and greet neighbors by hosting a get-together. Host a small get-together for your neighbors indoor or outdoor, depending on the weather. Neighbors are eager to help when new homeowners arrive; you can ask them to bring snacks, chairs, or disposable plates. It can lead to getting to know your neighbors.
Final Thoughts
Moving into a new home is never an easy task. It is more than just finding the right place that suits your needs. It is about organizing, planning, and scheduling. Without proper thought processes and budgeting, shifting to a new place may seem overwhelming. A home is recognized by your efforts regardless of whether it is old or new.
To make your new house a welcoming place, it is your responsibility to look after faults and take a look around to ensure everything is in working order. It is essential to check on a few things initially to get comfortable and start cherishing your new home. These may include checking if the utilities are up and running, replacing locks, updating your address, and cleaning the place, amongst other things.