There is no better feeling than building your house exactly the way you want without any mishaps. Nothing can compare to that priceless smile and pride you get from witnessing the results and happily living in that house. But there is no bitter pain than facing a big failure in this process.
You will always hear from some homeowners how they wish they knew more before building a house, so things were better. And believe us, they are not wrong. While you might decide with your family out of excitement, executing this decision will ask for an exhaustive list of efforts that you should not skip, or you will be regretting it for all the coming years you spend in your home.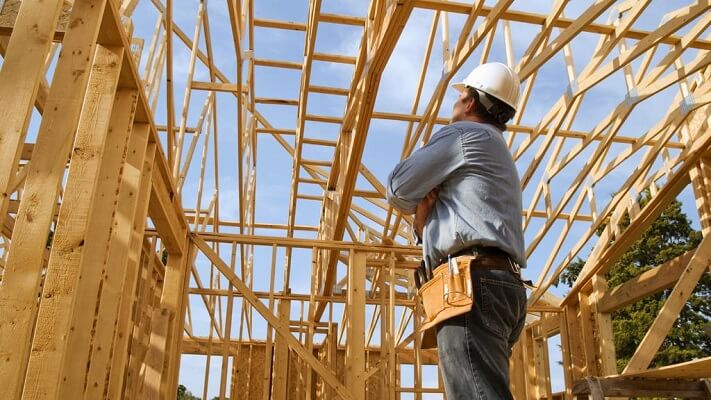 Here is an important checklist for building a house that will prevent your house building story from becoming a part of some top ten house building fails Youtube videos:
Make a Plan
The most important aspect of building a house is planning it ahead of time with all the required details. You need to note down and communicate every fine detail. This list will include the number of rooms, their layouts, types of ventilation installations, and the number of power sockets, etc.
You should also check your cash flow, backup money, and resources in an emergency. Talk to your constructor about any extra expenses for sudden changes, construction timeline, and deadline.
It would be better to keep track of mortgage companies that match your unique financial status and requirements, and liability issues.
It is better to sit down for a week or even a month to plan about all the above requirements than choosing the go-with-the-flow method and constantly draining yourself throughout the process.
Read more:
How Much Does It Cost to Build a House
Choose a Reliable Builder
Choosing a good builder can be a game-changing move for your house building journey and should definitely be a top priority in your checklist for building a house. You need to understand that whoever you choose will be working on your dream house and with you for a very long time.
When it comes to choosing a reliable and trustworthy house builder, metal barndominium homes builders deserve serious consideration. Not only are metal barndominiums tough and long-lasting, but they're also beautiful and can be customized to fit any lifestyle.
When selecting a builder, keep the following considerations in mind:
Also Read: Pricing Your Dream Home: How to Save On Building Material Costs
Verify Their Authenticity
Check to see if your builder is properly insured and licensed. Verify that the builder is a member of either the Housing Industry Association (HIA) or the Master Builders Association.
Another way to check the builder's authenticity would be by checking how long they have been in the business.
See If They Match Your Style
Examine the builder's previous work to determine whether it matches your style of design and aesthetics. A builder may be quite skilled at building a specific kind of house, but if you want something that isn't in their field of work, you should search elsewhere.
Look Into Their Previous Work
Take a detailed look at a few of the previous homes built by the builder. Ascertain that the quality is high. Also, look into the sales statistics on any of the past residences built by the builder.
Assess Their Professionalism
As previously stated, you will be dealing with the builder for several months. You need to make sure you are at ease having them work on your dream. Furthermore, make certain they are well-communicated. If your builder isn't communicating effectively with you, probably, they aren't communicating well with their subcontractors.
Look For Referrals
One of the best ways to confirm how good a builder is would be by checking their reviews from previous clients. Check their social media accounts or ask around your family, friends, and coworkers if they have had any recent or past experience with them.
This will give a better picture of their work and a clear answer if you should be hiring them.
Check Their Prices
If the builder's demands do not match your price range, none of this matters.
Also Read: Should You Hire a General Contractor? Ask Yourself These Questions
Hire A Construction Consultant
While a good builder will keep everything in place, including your head, you should still hire a construction consultant to check your house at every stage of construction. This inspection will continue from building the foundation to checking the frames and final fittings to ensure that everything is going according to the laws and necessary regulations.
Conclusion
If you want to build a house in Queensland, you should look no further than Plantation Homes, which has got it for building a house. Queensland residents should not just take our word for it, but you can click here to read more about Plantation Homes so you can decide for yourself.