For most people, the kitchen is the heart of the home. It is not just a place to cook food – it is where you entertain, talk, gather, and make memories.
Because of this, it may be frustrating to discover your kitchen's layout or size makes connecting with the people you love challenging.
Older kitchens may be cramped, and awkward spaces can impact your family life. If you have found your kitchen is not enhancing your life, learning how to renovate, a kitchen may be the answer.  
While a kitchen renovation can be a massive project, improving the functionality and aesthetic will pay off in the long run. Keep reading to learn more about handling this project.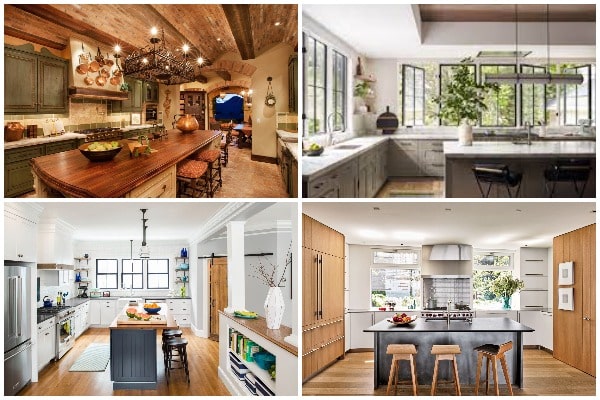 Cost Considerations
One of the first things to think about when planning a kitchen renovation is the cost. Be sure to consider the prices for all the additions you may want to make, the issues that may arise, and paying a professional.
Setting an initial budget will help you know if you have enough saved to handle the renovation you want. It is also wise to have more than the expected costs. During kitchen renovations, unexpected expenses can pop up at any time.
It is a good idea to have an additional $5,000 on top of what you need for the renovation itself. If everything runs smoothly, you can save the money for another day.
If your kitchen renovation is extensive, having more saved is always better. You can use the general guideline of having a minimum of 20% of the total renovation cost saved for any unexpected issues.
Failure to have these additional funds may result in you not being able to cover additional costs. This is going to cause delays with your project.
Also Read: How Much Does It Cost To Remodel Your Kitchen?
Consider the Type of Kitchen You Want to Create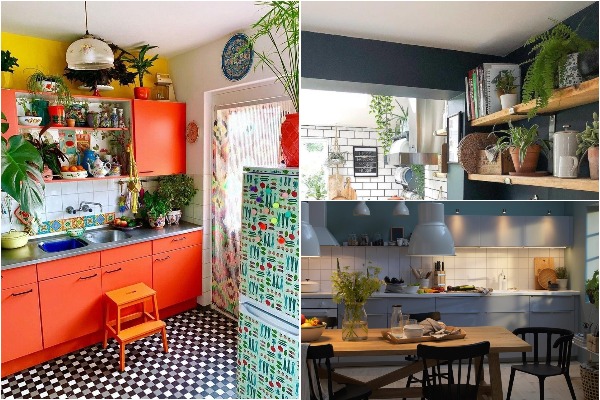 By now, you know that the kitchen you have isn't working. The question you have to answer is what type you want.
There are several kitchen styles to choose from. Each one has specific advantages, which may make this a difficult decision.
The goal is to find a kitchen style that fits your family's lifestyle and needs. Some of the most popular types of kitchens include:
Gourmet Kitchen
Is a gourmet kitchen proper for you? Consider these questions:
Do you love to cook?

Do you prefer name-brand appliances?

Do you keep a lot of ingredients on hand?

Do you love inviting people over to eat your food?

Do you have a lot of specialty appliances?
If you answered "yes" to these, then your culinary life will benefit from a high-quality, professional-grade kitchen. Also, the layout will accommodate your frequent cooking and entertaining needs.
Family-Centered Kitchen
A family-centered kitchen is another option. This kitchen is ideal if you answer "yes" to these questions:
Do you feed a large family daily?

Is a clean kitchen more important than luxury finishes?

Is there more than one cook in your kitchen often?

Is your kitchen also a spot for homework, watching TV, and working?

Do you have casual dinners?
Do you use the kitchen as a hub for your family life? If so, choosing a family-centered kitchen is best. Make sure to design a space with plenty of light and open space.
For functionality, choose no-fuss finishes and features. This will make cooking and cleaning easier.
Also Read: DIY Kitchen Renovations for an Authentic 19th Century Décor
Entertaining Kitchen
Do you love to entertain? Do you think that a kitchen built for this may be proper for you? Consider these questions:
Is your home the principal place people gather?

Is your kitchen a hub of activity on the weekend and untouched during the week?

Does your home have a cohesive style throughout?

Do you like cooking for a lot of people?

Do you host formal events often?
If you are the host that everyone loves, having a kitchen designed to accommodate this is a must. For this, you should consider features, such as raised counters, a double dishwasher, and elegant finishes.
Also Read: How to Design the Perfect Small Kitchen in Your Tiny House
Financing Your Kitchen Renovation
You have several options to consider when trying to finance your kitchen renovation. Some of the most popular ways homeowners get the funds needed for this project can be found here.
Use Your Home's Equity
With home prices going up, many homeowners have a lot of equity built up in their homes. Others have been paying down mortgages for years, which means they are in a similar situation.
If this is the case, you have a few options for using the equity.
Cash-out refinance

Home equity line of credit

Home equity loan
You also have options besides the equity in your home.
Remodeling Construction Loan
This type of short-term loan (usually for a year) will cover the renovation cost. You must submit the specifications and drawings to the lender you choose.
Some bans will offer a construction-to-permanent loan that becomes a long-term mortgage after the construction ends. These don't require a second closing, though.
If you are interested in this type of loan, make sure you find a lender with experience.
FHA 203k Loan
These are similar to renovation loans. The main difference is the FHA backs them.
While the loans require a lot of paperwork, they also offer low down payments and interest rates if you meet the criteria. These are useful if you buy a home that requires serious renovations immediately.
Cash
If you have the financial means, you can pay cash for your renovation. When this is possible, it's a great option.
Consider the Timeline
You need to ensure you and the contractor you hire are on the same page. This means ensuring you both have an idea of what you want the kitchen to look like when finished and how long the process will take.
It is also wise to get a timeline from each contractor you talk to. This should be considered carefully when choosing who to hire.
You may find some contractors can stick to a specific timeline easily, while others don't have any definite estimations. Once you choose a contractor, they will have a designer who will create a detailed floorplan for the renovation.
With this, you will have a much better idea of what you should expect once the project is complete.
Keep in mind that no work will begin until you have approved everything. This also needs you need to address any potential issues as early in the process as possible. This is going to prevent speedbumps when the job begins.
Tips to Getting the Kitchen You Want
There's a lot to think about when investing in a kitchen renovation. However, there are a few considerations you should keep top of mind to ensure you get the space you want.
What You Want
You should make a list of the details in your kitchen that are most important to you. Chances are, you won't be able to afford every small thing you want, but you can make a list and prioritize yours to get the most important things.
Make sure what you want for space works with your budget. If not, you need to compromise on certain features. By prioritizing your wants and needs, you will find that compromising is a bit easier.
Kitchen Aesthetics
If you aren't sure about the design you want for your new kitchen, you should look at the resources available. For example, visit a home improvement store to see what appliances you can purchase.
Knowing what is out there will help you begin putting things together and figuring out what you want. It may also be beneficial to take pictures to refer to them later.
Looking at kitchens online, like Pinterest, can also help you get ideas for your renovation project.
Now You Know How to Renovate a Kitchen
If you are wondering how to renovate a kitchen, the tips and information should help you get started. With this information, you can easily plan what you want to do and what you want the final product to look like.
Remember, there are no right and wrong renovations, but you need to stick to a budget and focus on what you want. These tips will ensure you get the desired results.
Are you looking for more information about home life, renovations, and home maintenance? If so, check out some of the other blogs on our site. We post regularly to help ensure you have access to the information you are searching for.