Having an organized and stylish garage is a must-have for any homeowner. Whether it's used to store your family's outdoor toys, act as a makeshift workshop or just hide away all the items you don't want visible in your home, making sure that your garage space has both form and function is key.
But how exactly do you add more style and usability to this often-neglected area? We've come up with 6 makeover tips below to help make the most of this valuable storage space without spending a lot of money!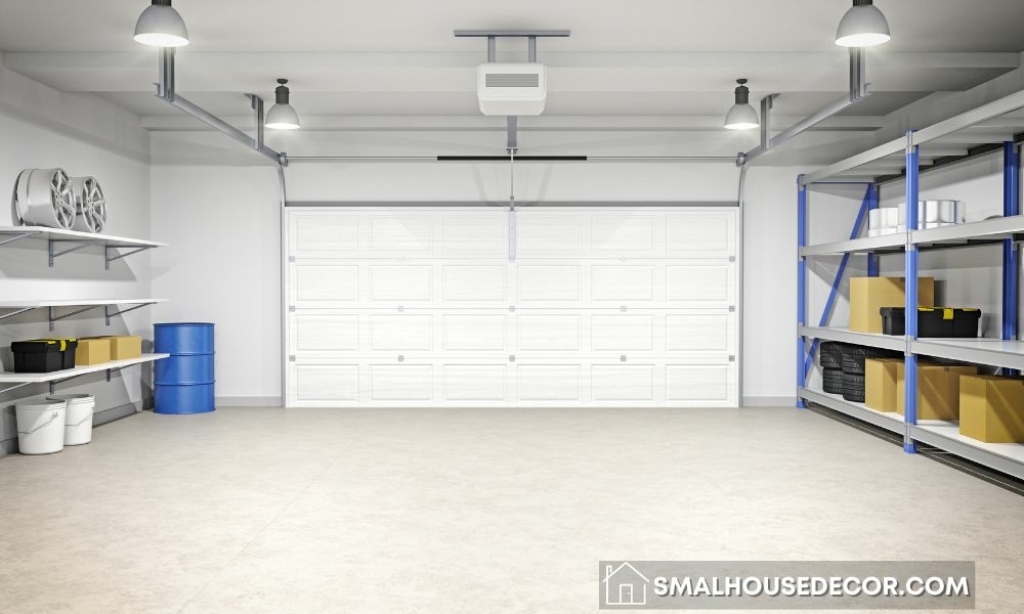 Invest in garage shelving units to store and organize tools
If you're tired of constantly tripping over scattered tools and supplies in your garage, it's time to invest in some shelving units. On this website, you can check and find the best solution for organizing your garage with shelving units. With sturdy shelves, you can neatly store everything from power tools to gardening equipment and keep everything within reach. So, instead of dreading the thought of heading out to the garage, invest in some shelving units and transform your space into a tidy and functional area.
Hang different types of hooks 
Keeping your garage tidy and functional is essential to starting your day off right. One way to achieve this is by hanging different types of hooks for coats, equipment, and other items. Installing a variety of hooks can make all the difference in creating extra storage space. Consider using hooks of different shapes and sizes to suit your specific needs. Hang them on the wall, ceiling, or even on the door. So next time you're feeling overwhelmed by clutter, consider investing in some versatile hooks to streamline your space.
Invest in lighting fixtures
Proper lighting is essential in any workspace, and your garage is no exception. Not only will good lighting make it easier to find tools and equipment, but it can also help make the space feel more inviting. Consider installing overhead lights or track lighting to illuminate the entire space, or strategically place lamps or task lights in areas where you'll be working the most.
Avoid creating harsh shadows by placing lights at multiple angles, and try to keep them out of your direct line of vision when working. By investing in quality lighting fixtures, you'll be able to make the most of your garage space, creating a brighter and more functional area for whatever projects or activities you have in store.
Use a pressure washer to clean
If you're looking for deep cleaning of your home's walls, floors, and windows, a pressure washer might be just the ticket! With the power of high-pressure water, you can easily blast away dirt, grime, and even stubborn stains.
Plus, the added benefit of pressure washing is that it can reach far deeper than a simple scrubbing with soap and water could ever manage. Whether you're dealing with years of built-up grime in your garage or just looking to spruce up your home's exterior, there's nothing quite like the satisfying feeling of watching the dirt wash away under the force of a pressure washer.
Paint the walls with a fresh coat of paint
Are you tired of staring at the same dull walls every day? It's time to give your space a new lease on life. Painting your walls with a fresh coat of paint can bring a new, refreshing look to any room. Whether you opt for a bold color or a calming neutral tone, updating your walls will instantly transform a space.
Plus, it's a simple and affordable way to give your garage a mini-makeover without spending a lot of money. So go ahead and choose a hue that reflects your personality and personal style to make your space perfect for you. 
Also Read: Get Inspired by These 15 Black Front Door Ideas
Change the flooring
Revamping your flooring for a functional and visually appealing look is also a good way to make your garage more stylish. There are many flooring options available, but the most popular ones include epoxy, interlocking tiles, and concrete stain. Epoxy is a durable and seamless flooring choice that comes in a variety of colors and designs. Interlocking tiles are easy to install and provide a slip-resistant surface.
A concrete stain is an affordable option that can add color and depth to your garage floor. One of the benefits of upgrading your garage flooring is the improved safety aspect. So why not invest in some new flooring to make your garage look more stylish?
In closing, it's important to remember that the biggest outlay for any garage makeover is the time and effort you put in. Proper implementation of these tips will help ensure that any garage makeover projects you set out to do are done with minimal fuss and maximum success. Furthermore, with a little bit of planning, dedication, and creativity, you can create a fantastic workspace that can be used for all kinds of activities. So, what are you waiting for? Transform your boring garage today and take advantage of the extra storage space, improved organization, and enhanced looks that come along with it!