As a homeowner, you have many opportunities to give your space some much-needed TLC and increase the efficiency of your home. With these energy-efficient home improvement ideas, you can easily revamp any living space without breaking the bank.
Whether you're a DIY enthusiast or working with a real estate agent to spruce up your home for sale, our list offers insights into various projects that could help create an even more functional and inviting environment.
From installing solar panels on the roof to investing in modern appliances, discover innovative methods of cutting back on energy use while creating aesthetically pleasing spaces along the way. Read on to explore six key areas where homeowners like yourself can take actionable steps towards developing an eco-friendly abode!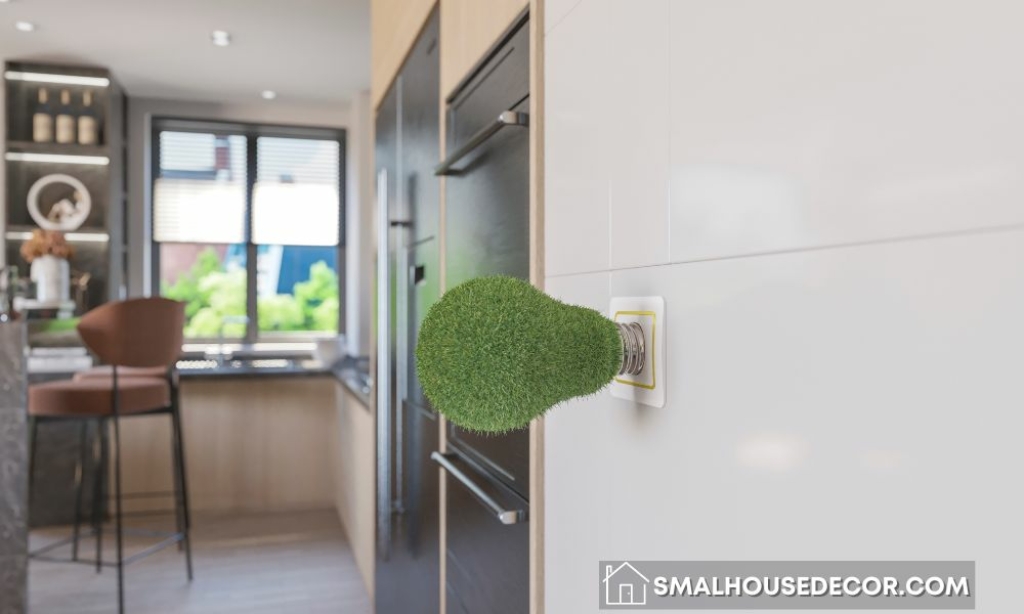 Replace Your Windows with Energy-Efficient Glass Panels
Replacing your old windows with energy-efficient glass panels can make a significant difference in your household's energy consumption and bills. Energy-efficient glass panels utilize the advanced technology to minimize heat loss and increase insulation in your home. By reducing air leakage and minimizing undesirable heat transfer, you can keep your home cooler in the summer and warmer in the winter.
By making this investment, you can save a considerable amount of money in the long run while doing your part for the environment by lowering your carbon footprint. Not only do these energy-efficient glass panels save you money, but they also help to increase the value of your home, making them an excellent investment for any homeowner.
Replace or Repair Your Roof
The roof of your home is a critical element in keeping the temperature inside comfortable and your energy bills low. If you find that there are broken or damaged tiles on your roof, it's best to repair or replace them as soon as possible. You can even choose to upgrade your roof with energy-efficient materials, such as metal or composite shingles, to further reduce your energy consumption.
While replacing or repairing your roof may require an upfront investment, it can save you money in the long run and help to increase the resale value of your home. Namely, a lot of roofers offer financing options to help you get the job done without breaking the bank. Whether you decide to read more about it or contact a few roofers to get professional advice, this is one home improvement project that can make a major difference over time. So take the steps necessary to fix your roof and reap the rewards.
Add an Insulated Garage Door
Insulated garage doors are a smart investment for homeowners looking to conserve energy and save money on their utility bills. By adding insulation to your garage door, you'll prevent air and heat from escaping, which ensures that your home remains comfortable year-round. An insulated garage door also helps to reduce noise pollution, making it an ideal choice for homes located on busy streets or near noisy neighbors.
Plus, an insulated garage door can increase the overall value of your home, making it a wise investment. Don't let the changing seasons affect your comfort or your wallet – consider installing an insulated garage door today.
Install Solar Panels or a Wind Turbine
Installing solar panels or a wind turbine in your home can have a significant impact on the environment as well as your finances. Solar panels work by converting sunlight into electricity, while wind turbines generate electricity from wind energy. Both of these systems are sustainable and renewable sources of energy, which means that they do not deplete natural resources. 
Also Read: 8 Reasons Why You Should Add a Solar Panel Roof to Your Home
Install Programmable Thermostats
Programmable thermostats are a smart way to save money on your energy bills. By allowing you to create a customized heating and cooling schedule for your home, you can reduce energy waste and lower your monthly expenses. These thermostats are also easy to install and use, making them a great addition to any home. With various features such as Wi-Fi connectivity and voice-activated technology, programmable thermostats offer convenient temperature control from anywhere in your home or even when you're away. Invest in a programmable thermostat today to enjoy the benefits of a more efficient and cost-effective home heating and cooling system.
Change Your Lightbulbs
Replacing your old lightbulbs with energy-efficient models can make a big difference in the amount of electricity you use. LED bulbs, for example, last much longer and consume less energy than traditional incandescent bulbs. By switching to energy-efficient lighting, you can lower your electric bill and help reduce your carbon footprint. Make the switch to LED bulbs and enjoy the benefits of a brighter, more cost-effective home.
So, as you can see, there are plenty of ways to lower your energy consumption and still have a stylish, efficient home. Replacing windows with energy-efficient glass panels, upgrading your light bulbs to LED lights, and adding an insulated garage door are all easy projects that make a big difference in lowering your bills. Looking for another level of savings?
Installing solar panels or a wind turbine, investing in sturdy insulation and setting up programmable thermostats can help boost the efficiency of your home while creating long-term benefits to the environment. Start making small changes now to create better living spaces and save money on energy costs in the future.