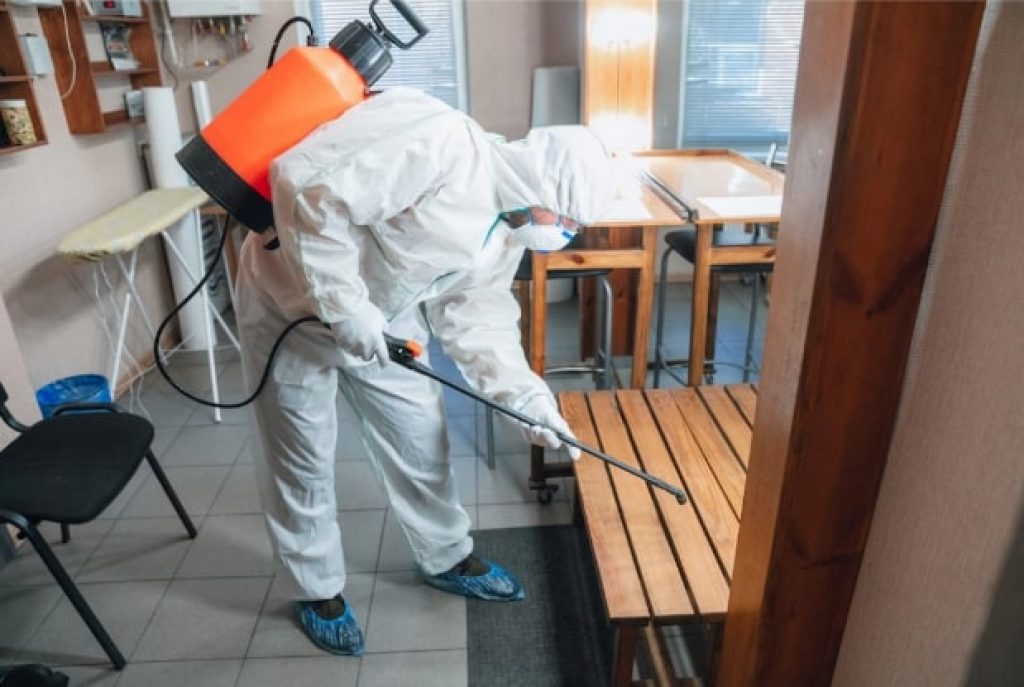 When it comes to cleaning, there are a lot of things that you need to keep in mind when searching for a home cleaning service company.
Whether it is washing the upholstery or sanitizing the furniture, these tasks are often not done in an efficient way. In most cases, this occurs due to outdated tools that don't provide the required speed or results that make things unpleasant for you.
In this article, we will discuss seven tools that every cleaning service company must have in their arsenal to keep you happy as a homeowner. Let's get started:
Cordless Stick Vacuum Cleaner
The cordless stick vacuum cleaner is a great tool for cleaning houses without compromising on staff's mobility. It can be used to clean carpets, floors, and other hard surfaces in any part of the house without worrying about the availability of electricity during work or dealing with lengthy cables.
Power Scrubber Cleaning Kit
One of the most common problem areas in home cleaning is dealing with the stubborn dirt on hard surfaces, which would take ages if cleaned manually. A power scrubber cleaning kit can help you save time, produce better results, and it can be used in a variety of spots like:
Tubs,
Fiberglass shower enclosures,
Shower door tracks,
Sinks,
Porcelain items such as tableware and decorative items
Robot Vacuum And Mop
One of the best ways to save staff's time and effort is to invest in some high-quality robot vacuum and mop tools as they will take care of most dirt on the flooring. Their staff can begin work once these robots finish their portion of the work and focus on finishing touches. Thus, these house cleaning tools help save on labor and aid in serving you at a much better rate.
Heavy Duty Steam Cleaners
Steam cleaners are very versatile for house cleaning businesses as they help clean everything mentioned in the power scrubber cleaning kit section apart from hardwood floors, countertops, carpet cleaning, stovetops, grills, upholstery, glass, and mattresses. It is a safer way to clean various surfaces and items while it also helps eliminate any pathogens.
Carpet And Upholstery Cleaners
Despite the two tools listed above, the company must have a decent multi-purpose, portable carpet and upholstery cleaner as it helps you get rid of heavy pet spots and stains with professional-level finishing. They have heavy-duty spraying, scrubbing action, and suction to clean any upholstery, carpet, and furniture.
Floor Buffers
Good quality floor buffers should definitely be on your list as they are one of the most used gadgets in the process of cleaning homes. No matter if you have tiled floors or hardwood floors, buffers make a huge difference in the aesthetics and ultimately in your satisfaction, so make sure you don't miss on them.
Flashlight Gloves
Yes, you read it right- we highly recommend the home cleaning company to use flashlight gloves due to the fact that they make the work extremely easy. In normal work conditions, their staff may not have optimal lighting, which can slow down the cleaning process or even lead to mishaps when working around tricky corners and crevices. Thus, it is necessary to equip their staff with abrasion-resistant flashlight gloves as a part of their uniform.
Wrap Up
The industry is expected to touch $88.9 billion by 2025 and thus, you must benefit from the competitive landscape in the industry. When looking for a home cleaning service provider, make sure that they have these tools to get premium service for your dream home.
There are a lot of important factors to consider when running a business, and one of them is keeping the premises clean. A clean environment is not only more pleasant for employees and customers alike, but it can also help to prevent the spread of illness.
For businesses that don't have in-house cleaning staff, there are a number of professional cleaning companies that offer comprehensive cleaning services.
These companies can tailor their services to the specific needs of each business, ensuring that the premises are kept clean and safe.
Click here if you need restaurants cleaning services. Whether you're looking for a one-time deep clean or regular maintenance, commercial cleaning services can help to create a healthier and more productive work environment.