3 Stunning Garage Door Design Trends
Are you looking for a new garage door design for your home?
Mini home renovations are a great way to upgrade every aspect of your home. It's a great way to ensure that every part of your house is up-to-date and modernized, futureproofing your house and even increasing its property value. It's also a great way to make sure you cover even the most unnoticed parts of your home, like your garage door. 
Garage doors are among the first things you see when you pull up in front of a house. It's important that they look great to impress anyone who's coming your way. With how much they sustain damage throughout the year, they're due for an upgrade of sorts. 
These are the three garage door designs that will improve your home's exterior. Read on and take your pick to improve your home's look today!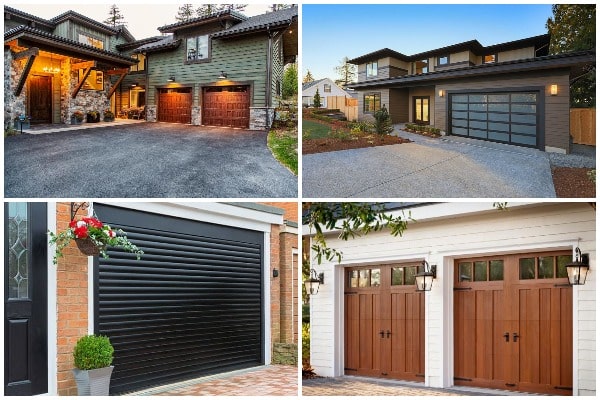 1. Roll-Up Glass Doors
Roll-up glass garage doors provide both functionality and style to any home. Similar to roller garage doors, this type of garage door opens vertically. Rolling and tucking itself in the ceiling saves you a lot of space and doesn't need internal tracks for you to move. 
What's great about this kind of garage door is that it gives your home a much more open plan. The illusion that there's nothing between the garage and what's outside makes it appear more spacious and inviting. It's a great garage door to have installed if you're planning on holding an event with your peers. 
Made from a durable safety glass material, this type of glass door does not break easily. Add this to your list of home renovation ideas if you're looking for sustainable and long-term upgrades to your home.
Also Read: Garage Turned into Modern Rustic Tiny House
2. Wood Garage Doors
If you're about the rustic aesthetic and have a knack for woodworking, consider using a wood-designed garage door. These garage doors are often made from durable types of wood and don't have any paint on them. It's perfect if you're looking to complement the natural look of your home's exterior design.
These are gaining popularity because of the simplicity they exude. You need not worry about water damage, too. These doors are often coated with varnish or other protective substances to make them water-resistant.
Choose wood garage doors to highlight the details of the exterior design. They're tricky to install since they're not as light as other garage door options, though. If you need help in installing garage doors or simple maintenance, click here.
3. Copper Garage Doors
Do you need a garage door that can match your solar-powered home? What you need are copper-made garage doors. This type of garage door is one of a kind, as it uses overlaying sheets of copper, making them durable despite their lighter weight.
They're a rising trend in eco-friendly homes because of their solar power compatibility. They require less energy to operate and are great conductors for the house.
Also Read: How Can Granny Flat Garage Add Value To The Property? 
Improve Your Garage Door Design Today!
Choosing a new garage door for your home need not be a chore. These garage door design trends are will make your home look great and function well. Choose among these and spice up your home's exterior today!
Do you want to learn more about home designs and trends? Check out more of our guides to learn all you can today!