Pests easily make their way into your home from time to time. While this is a quite common problem in households, it can be super frustrating to see mouse droppings on the floors, ants walking with crumbles, and other insects crawling around your space. 
You might not realize it, but your home offers a veritable paradise for various pests. And that's what you have to work on. Below, we have shared some tips on how you can make an unpleasant environment for pets and keep your home pest-free.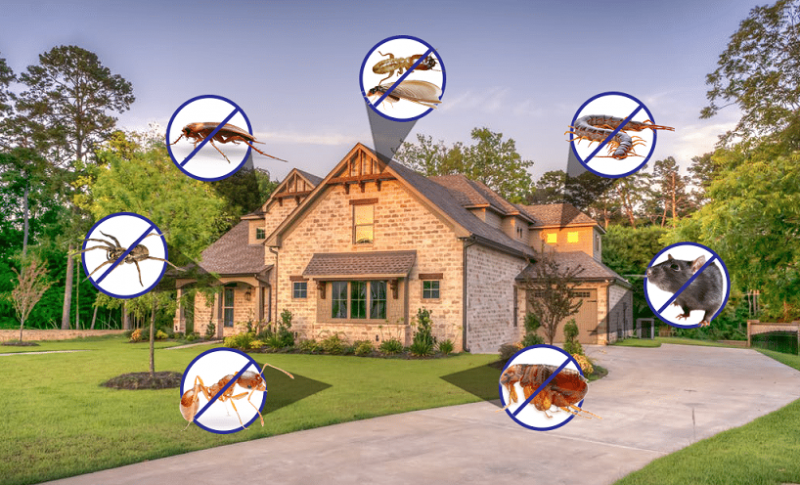 Clean Your Home Thoroughly
You must regularly clean your home to cut off the possibility of finding pests. Dirty and unclean surfaces make a warm and cozy setting for various bugs and insects, who then keep on increasing the size of their family. Do not let your lazy self come in the way of thorough cleaning sessions, and make sure you reach each and every corner of your house to deep clean and avoid pests. 
Schedule Pest Control Maintenance
Scheduling regular pest control maintenance is a great way to keep rodents and other insects away. Though most people don't bother to invest in pest control, it is a practical way to ensure that your house is regularly cleaned, minimizing the risk of infectious diseases. You should utilize pest control services at least once every six months. 
Look for Signs 
Another tip for keeping pests away is checking your home thoroughly to look for pest signs. It is advised to check every corner of your home and even dark areas with small holes as insects love hanging out in such places. This shall be done at least once a month. As soon as you spot any insect or bug in an area, call for pest control at the earliest before they spread into other areas of your home. 
Check What You Bring Into Your Home 
This is not a common practice that households follow. But, with the advent of the Coronavirus pandemic, people have become more conscious of cleanliness. And this is great for keeping pests at bay. Every time you bring any food item into your house, carefully clean it before use. This will automatically reduce the chances of finding bugs in your space. 
Check Doors and Windows
You might wonder how insects can also enter your home through doors and windows. Other than keeping all the doors closed, you should check the window sills and look for any cracks in the window and get them repaired as bugs can also get there. And, don't forget to clean all the doors and windows of your house as dust easily builds upon such surfaces.
Stop their Food Supply
The main reason why pests find your home suitable is because they get their food easily. Make sure you cut off their food supply. We often leave food particles on a counter and leave crumbles uncleaned, which becomes the main cause why pests enter your home. So, make sure you keep your lazy self aside and clean any leftover food. 
Well, these are some of the basic yet effective ways how you can keep your house clean and pest free. Make sure to utilize the tips.