Some people think that creating a beautiful and pleasing home is a matter of seconds. All you have to do is declutter your home, paint the walls, and organize things.
If you think the same way, then we suggest you need to rethink. 
Whether you are turning over the pages of your favourite interior design magazines to look for the wallpapers or selecting the best accessory that matches the room, decorating a space demands effort.
Even after perfecting the furniture and accessories, you will have to ensure that your home is well-proportioned and perfect with the lights. After all, this is the place where you spend time after waking up and after coming back from a tiring day at work.
So it should be pleasing and welcoming. Right?
To help you deal with this dilemma, we are here with the Go-To Design hacks from professional decorators to spruce up your place and create the home of your dreams.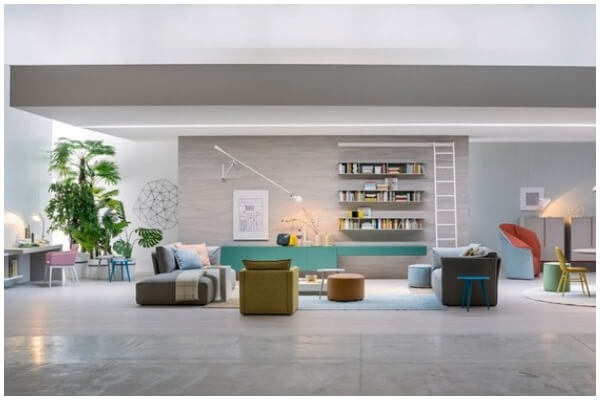 Without further ado, read ahead and fetch yourself with all the answers. 
Layer the lights – Illumination is the heart of interior design. Well-executed lighting can jazz up the space and give it a splash of chic, thereby enhancing the home. And do you know that if you miss out on this aspect, it may end up ruining your architectural design? Don't worry. The following ways can help you – 
You can install task lighting beams to highlight the specific area, like a desk or a kitchen counter.
LED bulbs and accent lamps are the best for adding spice to bookshelves and fireplace mantels. 
Also Read: Trendy Deck Decor Ideas For You To Create A Perfect Outdoor Space
Hanging a mirror – Let's be honest: Mirrors make the space brighter as they tend to bounce the light around the room. But here is the catch – Not placing it at all is better than placing it at the wrong place.
Ideally, the position of the mirror should be perpendicular to the windows. This way, they will bounce the light right back out of the window. Also, every room should have at least one mirror to accentuate the space.
Hang curtains – Sprucing up the windows with draperies and curtains is just a cherry on the cake when it comes to beautifying the home's aesthetics. Or a combination of the right jaluzele can beautify your home. Keep in mind the prints and patterns of the same. Experts say that if you have an elaborated rug or bedding, you should go with solid curtains. Solid coloured furniture works well with the patterned curtains. Likewise, there are many examples.
You may be surprised to know that the right size and patterns of the curtains turn around the space and make it larger and more impressive. Do not forget to complement the colour of the curtains with the colour of the walls to make it an excellent place.
Also, Read Elegant Curtain Ideas for 2021
Use trays and decorative bowls – Professional designers are head over heels in love with the colourful and decorative trays, baskets, and bowls. These items help arrange the collections of the home. For instance – if you have a coffee table at home, you can add a glitzy gold tray to it. Or you can add charm to the tray with the help of pretty candles and a small bowl of coloured stones. 
It is needless to say that these little vistas go extremely well with the layered and decorated aesthetics. If you want your house to be more rustic, you can add woven baskets to your home. In the end, you will be surprised to see how these decorative items have the power to arrange and hide a lot of clutter. 
Pay attention to the furniture – Using the right furniture holds a lot of importance if you want to lift the look of your home. There are immense options in the market that you can look for inspiration. For instance – there are plenty of expandable dining tables and folding tables available in the market to choose from. The best part about these modular furniture pieces is that you can put them aside whenever you need them.
Remember that bulky furniture can take a lot of space. So opt for chairs and a sofa with exposed legs and open arms. This will make it easy for the air to pass through the room, thereby helping in ventilation. 
Also Read: Brilliant Space Saving Bed and Sofa ( Murphy Sofa Bed)
Wow, factor with the wallpaper – Your house has probably one of the best-coloured walls in the entire neighbourhood. But if it has damaged or dull wallpaper, it doesn't make your house nice to look at. If you want to do something extraordinary with the wallpapers in this 21st century, add an element of surprise.
There are numerous options to choose from. Floral wallpapers are made to suit every place, whether it's retro, vintage, or contemporary. The year 2021 has seen a huge trend of murals and scenic wallpapers. So you can create the centre of attraction with atmospheric panoramas to serene painterly flowers. The options are never less. 
Flowers to every room – Now, it is time to add the final touch to your home. Add floral arrangements or natural items (shells or rocks) in each and every room to give a finishing touch. There are multiple easy-to-care plants that last longer if you properly water them.
If flowers or plants are not your things, we have another option for you. Go with the natural elements like feathers or twigs and place them in a large urn. Doing all this will make people clearly say – "I am sure they must have hired an interior designer."
To sum it up all
Treat your home as a blank canvas, and transform it from top to bottom, as mentioned in the above tips. You need not go miles. However, with the help of a few efforts, you can completely turn around the feel of the space and make it heavenly. Ultimately, you are going to be the person who will fall head over heels in love with your own home. 
At last, Le Corbusier can't be more right when he said – 
"The home should be the treasure chest of living."