Are you part of the one in four Americans who can't fit their car in the garage because it's too cluttered? The garage isn't the only place where clutter takes over. It's common in all rooms.
Clutter can be a major problem, but figuring out how to declutter your home can feel overwhelming. Tackling the job a little at a time and being strategic about your purges can help.
Keep reading to learn tips to declutter your home, including storage hacks to keep the remaining items organized.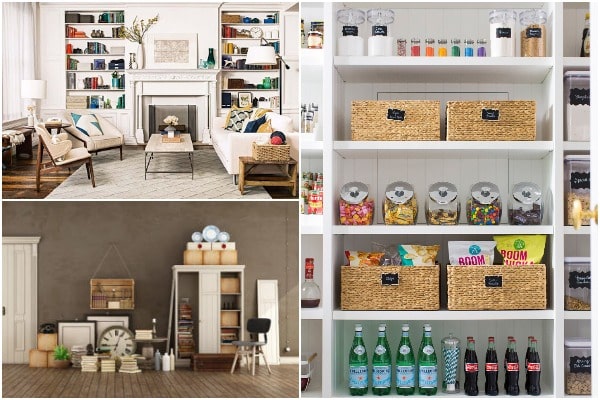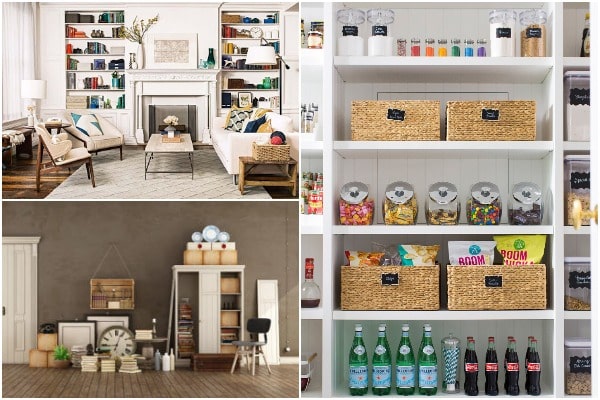 1. Purge Items on a Schedule
Decluttering a house all at once can seem overwhelming. When deciding how to declutter your home, break it down into sections and do a little each day.
Also Read: 6 Awesome Mini Kitchenette for Small Kitchen
Start with one room, and do only a section of it per day. In the kitchen, you might do your pantry one day, the utensil drawer another, and your pots and pans on the third day. Keep working through the different parts of the room until you're done.
2. Sort Your Items
When you go through a particular area, take everything out and decide if you'll keep it, donate it, sell it, or trash it. Establish separate piles for each group. Then, take care of the piles quickly before you change your mind or let them sit for weeks.
You can also create a pile of items that don't belong in that room. It's best to keep items in the room where you use them. Separate the items that you need to relocate to a more appropriate location.
3. Be Objective
It's easy to hold onto things just because they were gifts from someone or they're family items. You shouldn't feel guilty about getting rid of something that isn't important to you. For family items that you no longer want, consider asking other family members if they want them. 
For things like kids' artwork, you can take digital photos to keep a record of the item. You still have a picture of it, but you don't have to keep piles and piles of papers.
If you're not sure about something, put it in a "maybe" box for now. Give it a few months and decide if you've missed it since you packed it in the box.
4. Consider Available Space
If your storage spaces are limited, use that as a guide on how much to eliminate. A small kitchen with only a few cupboards and drawers requires you to cut back on those extra appliances and utensils that you don't use often. If you have furniture that's oversized for the area, consider selling it and replacing it with smaller pieces that better fit the proportions of the room.
5. Create More Storage Space
Once you declutter, you can keep your home tidy with convenient storage ideas. Find a specific storage solution for each item, such as a basket for gloves in the entryway or a hook attached to the wall near the front door for keys. With a specific spot for everything, you're more likely to put things back when you're done using them to prevent future clutter. 
Also Read: 11 Space-Saving DIY Pallet Bar Ideas
Using pre-made storage furniture gives you more storage space when you're dealing with a small space. You can also make storage furniture with DIY plans like these DIY platform bed with storage plans. Storage furniture has hidden storage space inside of it to maximize your space.
Follow Our Tips to Declutter Your Home
With these tips to declutter your home, you can reclaim more space and keep your home looking tidy. Decluttering can also make you feel emotionally lighter and happier, and our storage hacks help you keep items organized.
Learn more home tips in our archives.