"Renovation not only restores the house but also restores the stories of home and the neighborhood."
Whether you are remodeling your whole house or just a part of it, you need to select nothing but the best for your home. It isn't just about repair and maintenance or upgrading the interiors.
In fact, renovating is about giving wings to your creative ideas and implementing them.
It's like an opportunity to transform your place into a luxurious and modern place. However, every refurbishment depends upon the decided budget. And sometimes, remodeling ideas can impact the already set budget.
But don't worry! In this article, you'll explore 7 quirky yet economical ideas for your home remodeling. So, what's the wait for? Let's get started!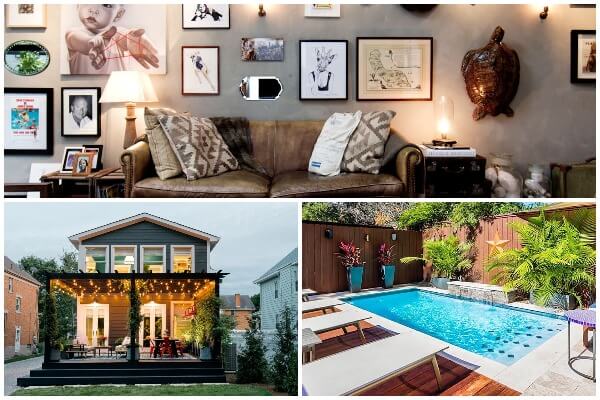 Make Use Of Staircase Area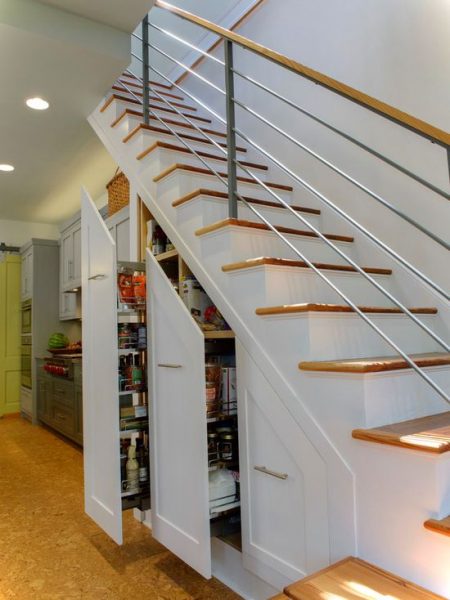 Most of the people who have stairs in their house leave the area underneath it as it is. Don't make the same mistake as them. The area under the staircase provides extra space that can be used in multiple ways, especially if your house is small in size.
You can add some shelves where you can display your music album collection or books. In fact, you can also display your medals and certificates and create a small achievement corner. It'll definitely add a classic and sophisticated vibe to your place, which also attracts the guests.
Similarly, you can also upgrade your stairs with the help of carpet or painting patterns on the riser. It'll surely help elevate the design of your stairs.
Upgrade Your Kitchen Island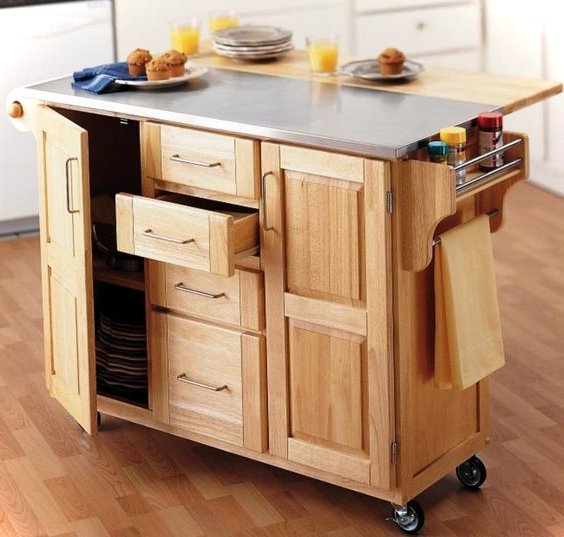 No matter how much space you have in the kitchen, it can never be enough to store everything. Therefore, you should consider upgrading your kitchen island. It'll provide an additional storage area and seating options for you and even your guests.
Moreover, you can also use this extra space to create a minibar. Here you can keep all your glasses and drinks. If you have kids in your house, you can also use this storage space to hide dangerous things.
Also, you should repair and paint your kitchen cabinet to instantly improve the overall look of the place. You may also shop for wooden chopping boards here to give your kitchen a more rustic and natural feel. These boards not only look great but are also durable and long-lasting.
Not to forget, it is also an excellent opportunity to replace your old kitchen appliances and get new ones. It'll help in reducing electricity consumption and will also make your kitchen look modern.
Also Read: 6 Awesome Mini Kitchenette for Small Kitchen
Renovate Your Pool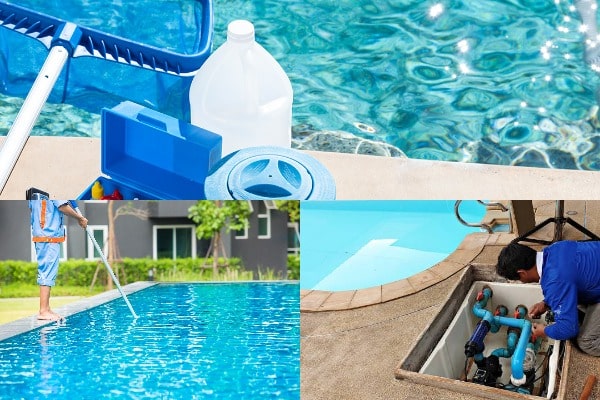 If you have a swimming pool in your house, you should consider making some changes or renovating it completely to improve the house's curb appeal.
If you are confused about what changes you can make in your pool, then don't worry. There are numerous remodeling options available.
For instance, you can switch the mosaic tile line with natural-looking stone tiles. Similarly, to improve the pool design, you can change the stone to brick coping or vice versa. This way, you can add a whole new appearance to your house.
In addition to this, having a marvelous pool in the house means you can host fabulous parties for your friends and family. So, you must renovate your swimming pool.
Lower Your Living Area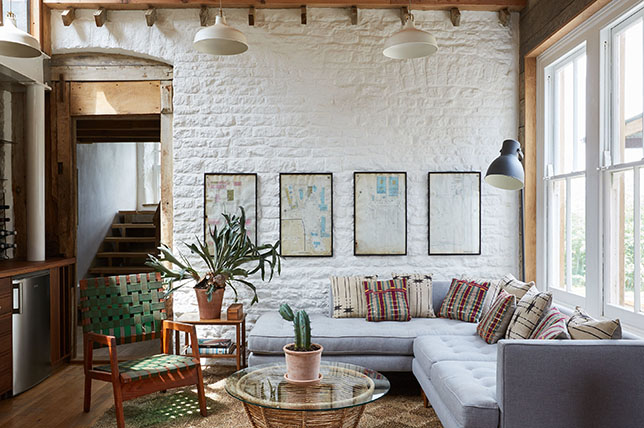 One of the elements of luxurious homes is that they have ample space in the living room. But, what if you don't have a spacious living area? In such a scenario, you can create an illusion of open space. How?
Well, it's pretty simple, actually. All you need to do is create a sunken area for your sofas, or you can use low-profile furniture. It'll occupy less space and will make the room look bigger than it really is. Moreover, you can use multipurpose furniture for the living area.
Additionally, you can use mirrors on the wall. It'll help create an illusion of a bigger room along with adding aesthetics.
Add Lighting Fixtures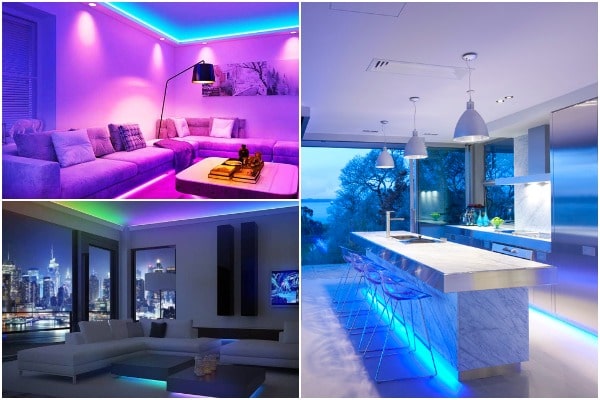 Lighting plays a very crucial role in highlighting the design and architecture of the entire house. Therefore you must add some lighting fixtures to your home. If you have a reasonable budget, you can go for a chandelier and add in the living room to create a center of attraction for your guests.
However, if you don't have a high budget, you can use fairy lights and decorate the area you want to highlight. For instance, you can add lights under the cabinets or drawers. Likewise, you can use old plastic bottles and decorate them with lights.
Besides that, you should also try to increase the natural light. It'll help create an inviting aura and brighten up the whole area.
Add Open Shelves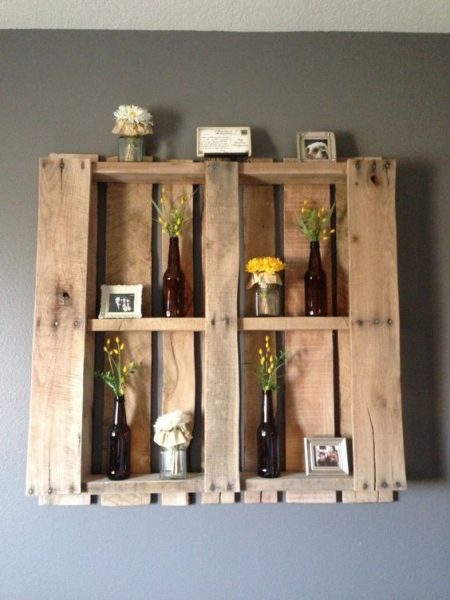 Adding open shelves is a great way to create more usable space along with improving the decor of the place.
You can use these shelves to display antiques, photo frames, small planters, or any home accessories. It'll add a charm to your house and will also make it look more pleasant.
Moreover, you can also play with the design of the shelves to match your style or decor. You can leave them completely open or can also use glass doors to cover them. It'll help in adding a visual layer to your room.
Also Read: Ingenious 21 Wooden Pallet Shelves Ideas
Note: If you have kids at home, try to build shelves at a higher place. This way, you can use shelves to keep the objects away from their reach.
Experiment With Different Shapes, Designs, and Colors
Lastly, your home must tell the story of who you are. Therefore, you need to add unique elements to it. Explore your own style, try and use different shapes, designs, and colors and customize each room accordingly.
For instance, you can replace your sofas with an "L-Shape" couch, or you can paint the doors and windows with black color instead of white. Similarly, rather than painting the walls in neutral colors, you can create paintings.
The options and ideas are endless. You just need to discover what you want and work accordingly.
To sum it all up!
All these ideas will surely help in elevating the curb appeal of the property. Moreover, your visitor can't help but stare at the magnificent improvements of your house. And the best part? All these ideas are economical, so you'll reap immense benefits from them.