3 Secrets on How to Find an Apartment in NYC
With a population of about 18,823,000 people, New York City is a diverse melting pot of cultures, activities, and experiences. With something new to see on every bustling street corner, it's no surprise why living in the Big Apple is a dream for so many. 
If you're interested in moving to NYC, you know that finding the right apartment can be a long journey. From locating the best NYC neighborhoods to honing in on your top features, it can be a stressful process for many people. The good news is, this article can help.
To learn our top secrets for how to find an apartment in NYC, read on for our basic guide.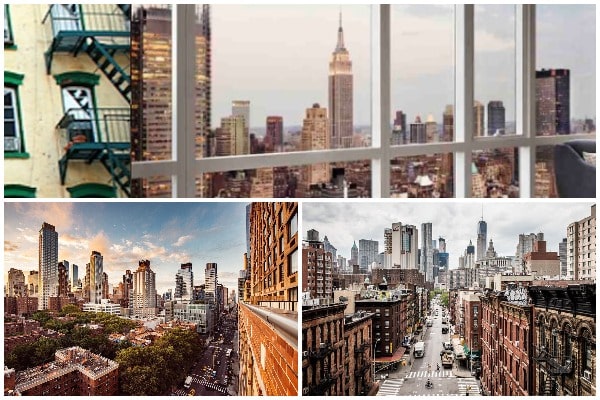 1. Explore the Neighborhood
The first step in finding your perfect apartment in NYC is to hone in on which neighborhood you want to live in. Do you want to live within walking distance of work, the park, or your favorite restaurant? How much time are you willing to spend traveling on the subway each day?
Answering these questions first can help speed up your process and find a place that best fits your lifestyle. First, get to know each of the five boroughs.
If you want to live in the heart of the city, consider moving to a place in Manhattan. If you want to live in a more suburban area, consider a place like Staten Island. When finding your ideal neighborhood, be sure to visit the local businesses and get to know the feel of the area in person.
Also Read: What to Look Before Renting an Apartment in Riverfront Park, Denver
2. Use Specialized Websites
When scouring NYC for the best apartment for you, the Internet will become your new best friend. Rather than conducting a vague search on Google, there are a few websites that can help point you in a more specific direction. 
If you're looking to find a budget-friendly apartment, one of the best websites to use is Naked Apartments. This site scours NYC for low-fee apartments. It also helps connect you to brokers in the area.
Another top website to use is NY Rent Own Sell. This website can help find you an apartment with specific requirements tailored to your liking. 
These sites and other NYC apartment apps can save you time, money, and connect you to your dream location. 
3. Find a Sublease
While finding an empty NYC apartment can often be difficult, finding a sublet is often much easier. 
With a sublet, you'll be taking over a lease from another current tenant. This process makes it easy to connect with people who know and live in the area as well as save you money in the long run. Oftentimes, sublets and lease takeovers don't need you to pay a broker fee or a new signing fee. 
As long as you pass a background check and financial qualification, subleasing processes are usually quick and simple. Remember, finding the best apartment for you may require you to be flexible. Be sure to visit the apartment and neighborhood before committing to any lease. 
Learn How to Find an Apartment in NYC Today
Finding a place to live is the first step in fulfilling your dreams in the Big Apple. Now that you know our top three tips for how to find an apartment in NYC, what are you waiting for? Search the web, explore the area, and plan your move today.
For more on all things real estate and home, be sure to check out the rest of our helpful articles.