Did you know there are almost ninety million homeowners in the United States? While this is a high number, it still only represents a fraction of the people living in the country.
One of the main reasons more people don't own homes is the massive costs that come with them. Luckily, we've made this article to teach you how to lower the cost of homeownership. That way, you can afford the home of your dreams. Let's get started!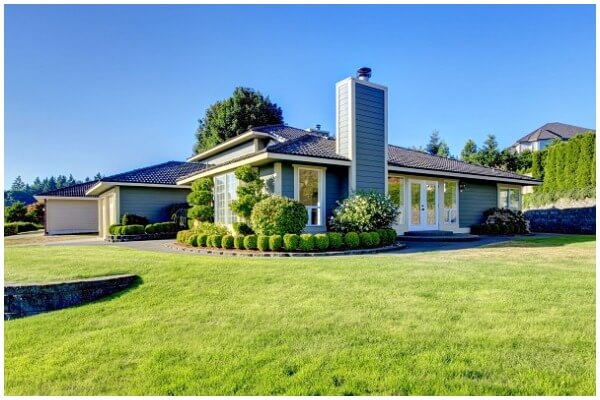 Purchase a Manufactured Home
One mistake that many people make is trying to build a home themselves. Or, they hire a developer to build it for them. While this method does produce a sturdy home, it's also incredibly expensive.
So, what's the solution? Simple: purchase a read-made manufactured home and install it. This option provides all the looks and functions of a regular home at a fraction of the cost.
Plus, you get more freedom in where you can install it. If you want to check out some manufactured homes for sale, then make sure to check out this link.
Also Read: How Long Does It Take to Buy a House? An Informative Guide
Replace Your Appliances With Energy Saving Ones
Once you've moved into your home it's easy to notice your energy bills rising when you use old appliances. You can lower these bills by replacing these appliances with Energy Star models that reduce energy usage.
While this might be an expensive investment, you will see savings over time. In some cases, a new appliance can even pay for itself if you own it for long enough. Not to mention the fact that they're better for the environment.
Also Read: Problem Appliances and How to Mitigate Costs with Effective Strategies
Search For Affordable Home Insurance
Home insurance is an important part of protecting your investment from the unexpected. However, if you're stuck with an inefficient policy then you could be flushing money down the toilet.
The good news is that there are now a variety of tools online that allow you to compare different home insurance quotes. That way, you can find the best option that works for your needs and budget.
Also Read: Old Home Restoration Mistakes to Avoid at All Costs
Do Your Own Repairs
It's not a matter of if something is going to break down in your home, but rather 'when'. Since repair expenses are inevitable, you can benefit greatly from a little handiness.
The good news is that there are thousands of Youtube tutorials on the internet to help you along the way. If you get good at repairing minor problems, then you could save hundreds or even thousands of dollars a year.
Enjoy Learning About Reducing the Cost of Homeownership? Keep Reading
We hope this article helped you learn some ways to reduce the cost of homeowners. At the end of the day, even the smallest home-buying experience will still be a costly endeavor. However, by following these tips you can gradually save money over time.
That way, you can finally get settled down in your new home. Did you enjoy this article? If the answer is yes, then you're in the right place. Keep exploring to find more topics that you're sure to love.