Old Home Restoration Mistakes to Avoid at All Costs
Are you a house flipper or history buff? Do you have your sights set on that haunted house up the block or an old church?
You can buy old houses at a fraction of the price of a newly built home. However, there's a catch. These homes are known as "fixer-uppers" for a good reason.
Many old homes must be completely renovated. These projects entail gutting, re-flooring, painting, window installation, and more repairs.
Despite the challenges, you can still transform a vintage house into your dream home.
Don't miss these old home restoration pitfalls to avoid.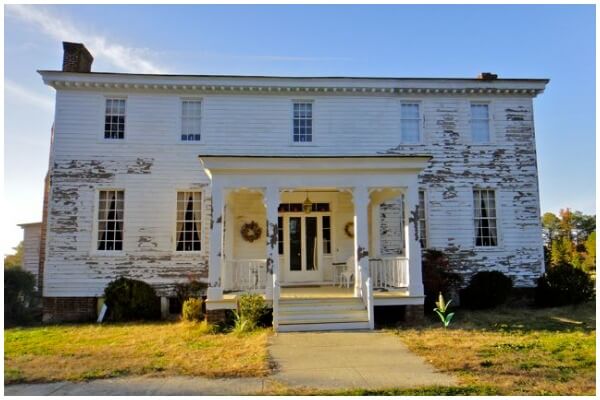 Not Setting a Budget for Old Home Renovation
This first mistake is the most common pitfall for vintage homeowners.
While you may be excited to start work on your house, don't begin construction without a budget. Before you know it, you'll burn through your savings.
First, inspect the house and take note of all potential repairs. Next, use home improvement estimation calculators to generate ballpark averages for each repair.
You also need to account for extra building materials. For example, if you're replacing an old roof, buy at least 15% more roofing material to account for possible mistakes. DIY mistakes are another reason to hire an experienced roof replacement contractor.
Research average prices per job to avoid overpaying for work. However, steer clear of services that are priced far below the market rate. You may have an unlicensed contractor on your hands or another red flag.
Use contractors that provide full job quotes, not hourly rates. Hourly rates seem inexpensive at first, but they quickly snowball into exorbitant costs.
You also need a budget to determine the type of financing you need. Financing depends on your credit score, but you can find options for all credit ranges. Thus, you must calculate a realistic payback timetable.
Also Read: Renovate These Five Spots In The House to Get A Whole New Look
Misunderstanding Construction vs. Design
If you want to transform your home, general construction isn't enough. You also need real design experience. Thus, old home renovations are dream projects for aspiring architects and interior designers.
A home designer will definitely increase your budget, but it's worth it if you have a specific vision.
Without proper expertise, you could make the following design mistakes:
Incorrect measurements

Disproportionate parts

Improper flooring installation

The wrong color combinations

The wrong type of paint

Mismatching accents
The problems above only scratch the surface. Much of these issues can be avoided by asking the right questions. If you're going to tackle home renovation on your own, pick the brains of every hardware store employee and home improvement guru.
Home designers understand everything from scaling to color theory. However, you also need a general contractor to cut panels, build framing, and remove old building materials.
Also Read: Power-pack construction services necessary to build infrastructures
Turn Your Dream Home Into a Reality
Don't let your dream home turn into an old home renovation nightmare!
Remember to set a budget, avoid DIY pitfalls, and leverage professional expertise to get the results you want.
Owning a home is an ongoing journey. Get the updated resources you need. Check out the blog to discover more valuable advice.