London is all the more beautiful during the holiday season, with all the light shows, pudding races, and whatnot.
Perhaps, when you live in London, you wouldn't want your home to seem dull amidst the glooming city.
Don't worry. We've got something for you.
Keep reading this article to learn how you can spruce up your home and bring the festivities into your life this holiday season.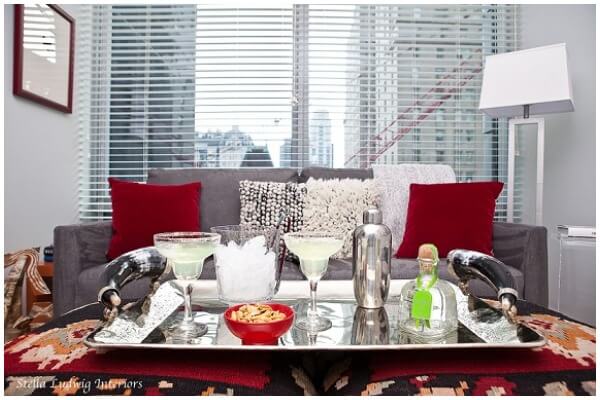 Put emphasis on the main spaces
Do you feel that you have to focus on every nook and corner of the house? Well, that is not necessarily the case.
Emphasizing the key areas will do the needful. For example – your entryway would be the first impression that your guests will experience.
Likewise, the front porch, living area, and bathrooms are also equally important. So, declutter these spaces and give them a quick dusting.
Build a fire
Let's face it: When it comes to making your home fresh and festive, safety should always be your priority. Between lanterns, Christmas trees, and cooking, winter months pose great risks of residential fires.
So, check all the appliances, open flames, and fireplaces for any needed attention. Keep them clear and well-maintained to avoid any mishappening.
For instance – if you want to repair your fireplace and change it altogether, you can look for the options at a fireplace shop in london, and you will be good to go. Most importantly, lift up the coziness factor by building the fireplace.
Do not forget to keep fuzzy blankets handy for those who do not wish to sit near the fireplace.
Also Read: Go-To Design Hacks from professional decorators to beautify your home
Pay attention to the bathrooms
No matter whether your guests are staying overnight or only for dinner, they need to use the bathroom at some point during their stay.
Ensure that it is sparkling clean. Prepare a bathroom kit to clean it thoroughly. Include things such as glass cleaner, rags, toilet paper, and some sort of scent in that kit.
Put fresh flowers in the bathroom and wash all the bath mats. Clean the sink as well as countertops. Now you are all set. 
Also Read: Five Ways to Make Your Bathroom Feel More Luxurious and Spa-Like
Holiday decor
You don't have to break the bank for decorating your home for the festive season.
Let us give you some examples for the same. You can spruce up the fireplace mantels with the festive garland.
You can also place Christmas-themed pillows to create magic in your living area and bedroom. 
Placing scented candles in the main areas of the home can also enhance the ambiance. And, the list goes on.
To sum it all up
It is needless to say that the holiday season is full of cheer and happiness. But it is also a stressful and busy time.
You don't want to give this stress a chance to take a toll on you. Right?
So, prepare your home in advance for this festive season with the tips mentioned above.
You will surely make the warmest and long-lasting memories. Wish you this holiday season merrier, brighter, and most importantly, safe for all.