Whether you are preparing your home for open houses or just giving it a whole new look, you definitely wouldn't want to go overboard with your budget.
But taking up a home renovation project is not as easy as it might seem. It takes a lot of effort, time, and money to get through a renovation project smoothly.
You should know that there's a lot to think about other than just picking up new shades for the walls or selecting the latest fixtures. 
How about we tell you that revamping your space doesn't always have to mean you need to burn a hole in your pocket?
Yes, that's right. Keep reading to know more about how to get through your renovation project without falling into a financial crunch.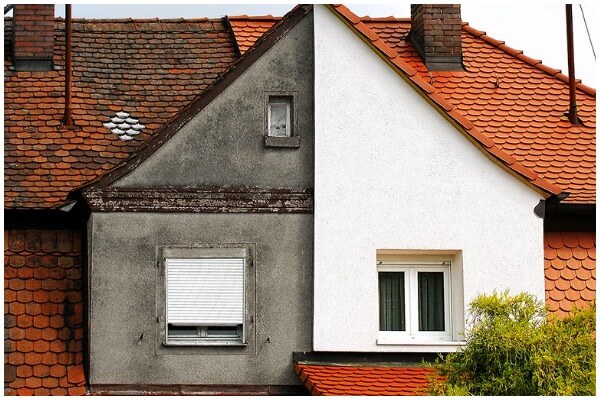 Know the result of your project
Before you even hire a contractor for your renovation project, you should be clear about your end goal for your house. 
Think about why you are getting your home renovated. Do you want to improve your home's resale value? Or do you want to make necessary repairs? Or are you looking for a complete transformation?
Knowing what result you are looking for will help you draft a budget and streamline the entire process. Plus, having a specific plan will help you decide how deep you want to go with your project to meet the overall goal. 
Draft a budget
Once you know what you are looking for in your home renovation project, your next step would be to draft a budget. Since you want to revamp your space economically, it is a pretty important step for you. 
This means that you need to develop a final number you are comfortable spending on the renovation project. And if you've never done this before, it would be a good idea to check out the average renovation costs.
According to industry experts, one must always add 10 to 20% extra to the estimated budget to avoid unexpected costs. This way, you'll be ready for any last-minute surprises. 
And once you are done with budgeting, consider contacting your insurance company to make sure you have an adequate amount of coverage to fit your needs. Since home renovation will raise your home's value, you might also want to increase the coverage limits. This way, your investment will be better protected in case of any emergencies. 
Divide your renovation project into parts
Doing all at once in the renovation project can be a bit messy. Dividing your renovation project into smaller parts can help you focus not only on the bigger picture but also on, the smaller parts. For this, you'll have to brainstorm and write the end goal for every part to ease things for you and your contractor. 
Here's how you can apply the segregation technique to your renovation project so that you don't miss out on anything. 
Also Read: Renovate These Five Spots In The House to Get A Whole New Look
Start with the floors
According to industry experts, many people prefer starting their renovation projects by putting the floors first. Redoing your floors first can benefit you if you are planning to replace the baseboards or are worried about their damage. 
So, research the best and affordable flooring options for your home. You can even consider opting for Polished concrete if you are looking for superior slip resistance. Not to mention, polished concrete flooring is relatively easier to maintain and has the ability to stand the test of time. 
Same thing you need to do with your roof. Look for any cracks and see if your roof needs to be repaired or replaced.
Pick the right paint for the walls
It wouldn't be wrong to say that paint plays a crucial role in every renovation project. Do it wrong, and you might end up with an aesthetically daunting interior. You should know that whichever paint you choose for your walls will affect your lighting and home's interiors.
 So, make sure you go through different color pallets and choose the shades that add a modern and sophisticated look to your home. And of course, if you want to play safe, you can always go with the white, black, or pastel shades. 
You can even consider opting for color patterned wallpapers as a cost-effective measure to beautify your walls. 
Also Read: What Color Should You Paint Your House To Sell It Faster And For More Money?
Upgrade the cabinet doors in your kitchen and bathroom
Believe it or not, just by changing the old cabinet doors, you can breathe a new life into your interiors. And if you don't want to spend heftily on your kitchen and bathroom cabinets, you can always consider using paint, wallpaper, or peel-and-stick wood products to refresh their look. 
Many contractors even recommend adding corbels under floating shelves to create a built-in classic look. This way, you will revamp your space on a budget and use the storage space in the best way possible.
Also Read: What Are the Benefits of Painting Kitchen Cabinets?
Achieve the right balance of light
Even if you are renovating to sell your house or beautify it, either way, you have to pay attention to the ambiance. And one of the best ways to do that is to spruce on the lighting.
 But achieving the right balance of light is not as easy as it seems, especially for old homes with a restricted electrical plan. In such instances, you can consider installing dimmer switches to control the flow of lighting. Or, if your budget allows, you can also go for various lighting fixtures such as chandeliers and lamps.
Add finishing touches
 After you are done making the necessary changes and repairs in your home, your last step in the renovation process would be to add those last details and decorations. Use art pieces, backsplashes, and hardware upgrades to complete the renovation process with style. 
In the end, 
The key to hassle-free renovation beautifully yet economically is to set proper goals for yourself and create an entire picture of what exactly you want. Once you are done with that, use the steps mentioned above and tackle your renovation project with ease.