It's common to outgrow a place after living there for a while. When you've known every corner of your home, there's nothing that excites you or something to look forward to anymore. So, considering additions to your home is the best route to spice things up. 
Some additions may be necessary if you've welcomed new family members or your tastes and preferences have evolved. Additions are a great way to customize your home to meet your needs. But what projects should you consider adding to your home?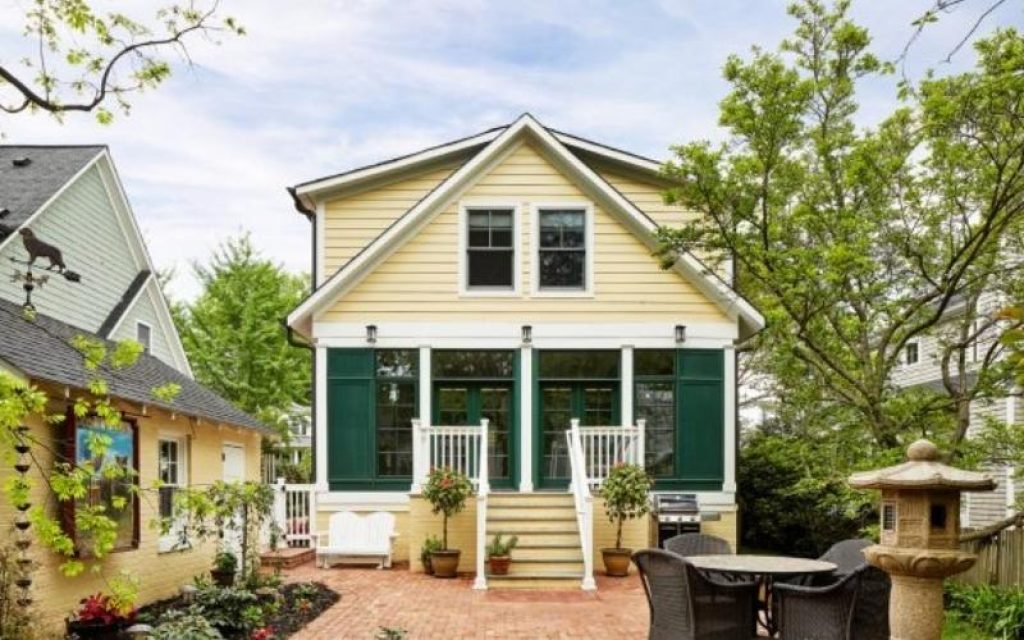 Here are the most popular types of house additions you may consider:
A Second Story
Adding a second story is a costly addition project. Nonetheless, some homeowners see the value in doing this because it effectively doubles their home's space. Furthermore, when the time comes that you plan to sell your two-story home, you will likely get a fair return on investment because this addition raises property value.
However, before adding a second story, it is advisable to examine building permit requirements first. You'll also need to invest in new building plans and have a building inspector assess your foundation to see whether it can withstand the additional weight. Visit this website to learn more about how second-story additions are made.
New Rooms
If you've outgrown your current living space or moved into a new home that's relatively small for your needs, adding new rooms is a great option. Here are some room addition suggestions.
Having insufficient rooms is a problem most single-household families encounter. If you have more children than bedrooms, adding one makes sense. However, you may need a building permit to proceed with this. You'll also need authorization from your homeowner's association if your house is part of one.
Also Read: Awe-Inspiring Murphy Bed Ideas That Blow Your Mind
It's normal for homeowners to want every bedroom to have a bathroom. But you'll have to add one if you move into a house without this arrangement. Installing a bathroom is difficult and costly because of the complex plumbing requirements. It may yield good returns because it may bump up your property value.
Kitchen
Kitchen additions are becoming increasingly popular since bigger kitchens may add aesthetic appeal and boost property value. You can extend your kitchen space by knocking down a wall and constructing a dining or pantry room.
Or you may construct an additional outdoor kitchen on your deck for hosting barbecues or parties. However, keep in mind that kitchen additions are often very expensive due to plumbing costs and the cost of new materials. But even so, a reliable contractor can help you minimize costs.
A Sunroom Or Four Season Room
The sunroom can be one room in the entire house where you can relax in a different setting. The room is laden with glass, allowing you to see the sunset and sunrise from the comfort of your home. You can add ambiance by using proper lighting.
You can build a sunroom by appending it to the backside of your house. Since some homeowners have gardens and greenery in their backyards, this is a perfect location. You get to see the greenery while soaking in the natural light.
The sunroom is not linked to the HVAC system. But you can construct a four-season room if you want an HVAC-controlled room. However, sunrooms will be less expensive to build than four-season rooms. Nonetheless, it all boils down to your personal needs and preferences.   
Garage Conversion
A garage conversion is an excellent way to make use of extra space. Typically, the garage is used for parking vehicles and storing equipment. But you could convert the garage to an interior space that extends your house's interior. You may turn it into a playroom, man cave, gym, or any other room you want. Therefore, garage conversions are a great way of adding space without spending much.   
A Bump Out 
It's one of the trendier house improvements that will improve the visual appeal of your property. Also, a bump out makes extra space for you to set up your workspace, for example. For the average homeowner, the cost of adding one may be high. But it's worth the investment.    
Adding a bump out necessitates precise engineering and planning. A bump out addition can be 2 to 15 feet in length. Anything over that will necessitate the installation of support beams and concrete flooring. They do this so that the addition appears as a natural extension of the house.    
A Deck
Many homeowners add this feature to their houses because it provides extra room and allows them to enjoy the outdoors. They're uncomplicated to install. Also, decks are generally inexpensive because wood is the main material used to make them. Still, some expertise is required to install one effectively. You might purchase pre-assembled DIY kits. But make sure you know what you're doing if you're implanting it yourself.  
Conclusion
House additions are an excellent way to personalize your property. But they also help to add value to your property. When planning to renovate your home, picking a reputable contractor is critical. Most house additions are fairly costly and require expert contractors for the best possible outcomes. The list above details the most popular home additions. There are other home additions you may consider. But the list mentioned above is a great place to start.