It's very important to make sure that you are happy with the way your kitchen looks when it's finished. In the case of kitchen remodeling, if something is not done to your liking or the way you asked for it, chances are you will have to deal with a lot of stress after the kitchen is finished. To avoid that mess and make sure everything goes how you want it, here are 5 things you should talk about during a kitchen remodel.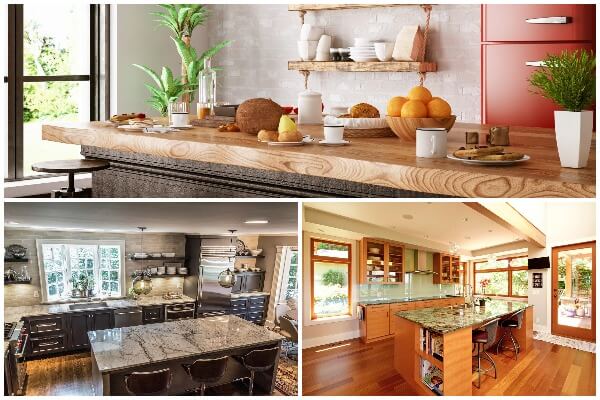 What's the Lighting?
Plans for lighting, especially the kitchen island, should be considered during the planning stage. It's important to know what type of lighting you want while still working with your contractor on design. For example, several lighting styles work well in the kitchen, including recessed lights, chandeliers, and pendants. 
Budget
What is your budget? This is likely to be one of the first questions a kitchen remodeling contractor will ask, and it's almost always the first thing homeowners think about when considering a remodel.
Your budget may determine whether or not you can afford a project that includes certain items such as cabinets, countertops, flooring, appliances, and plumbing fixtures. If it turns out that your budget won't allow for everything you want in your new kitchen, discuss which items are most important to you and how much money each will save or add to the overall cost.
Backsplash
The backsplash is one of the most important parts of the kitchen. It's not only an aesthetic element but also a practical one. It protects the wall from splashes of water and food, keeping it clean for longer. A backsplash can be made out of many different materials such as ceramic tiles, glass, stainless steel, stone, and more. Your contractor may consider a backsplash that matches your countertop and cabinets well. Choose glass or metal backsplash if you want your kitchen to look modern. For a vintage design, opt for marble or ceramic tiles.
The Appliances You Want
The first thing you will choose for your kitchen remodel is what appliances you want. This includes ovens, refrigerators, microwaves, and dishwashers. You will want to find out what brands your contractor has worked with in the past and which ones they recommend. They will be able to tell you which ones work best in certain situations and which ones have given them trouble in the past.
The Cabinets That Will Work with Your Layout
Next, you need to look at your budget and develop a price range for cabinets that work best for you and your family. Your contractor will be able to show you different options based on the amount of money that you have set aside for this part of the project. They can also walk through different layouts so that you can see what would look best for your kitchen.
Bottom Line
So there you have it. While these tips won't cover everything you need to think about your kitchen remodeling, they'll help you get started with the process. And that's the most important step of all. Take a deep breath, and make sure you're comfortable with not just the contractors you choose to work with but also the direction in which your remodel will take your kitchen.