House washing is a compulsory task that everyone needs to follow up for an effective result. Sometimes, there is always an event held in your house. But, your house is so dirty that it takes a lot of time to clean.
Because of this reason, you have not even prepared yourself for the upcoming event. Does that scare you? Don't you worry! We are always on your side.
Nest time, always clean your entire room to prevent stains and bacteria from growing on the roof and washrooms every 6 months. That will definitely save your money and time as well. You will not regret utilizing this incredible hack.
If you don't follow it, then you will have to hire a person to do all the washing in due time. Nevertheless, that person will charge a huge amount of money from you to work for you in the meantime.
Therefore, deep down the heart, you don't want to give a huge amount of money. So, it would help if you took house washing seriously to prevent such issues.
Now, without any further ado, let us start with the 5 reasons to wash your house once every 6 months: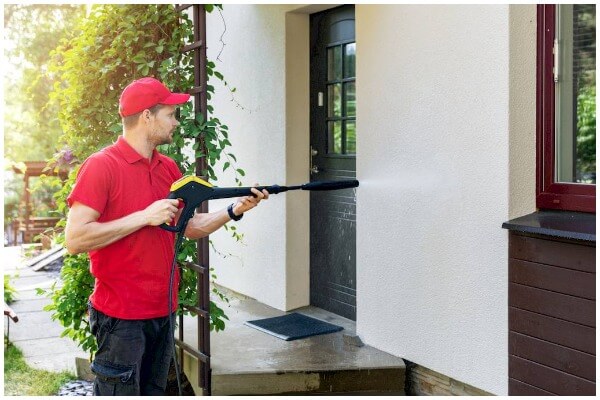 1. Effective Washing Will Give Your House A New Look
Are you bored with the same existing furniture setting? If yes, this trick will need your attention. When you want a change, you will select the effective washing plan to give your residential area a brand new look.
It will add value to your furniture while freshening up the new settings. When your guest arrives, they will definitely appreciate you for your innovative ideas. 
Also Read: 6 Qualities to Look for When Hiring a Painter
2. The Value Of Your Home Will Increase
Are you planning to sell your house? You are on the right side. House washing will not only clean your entire house, but it will also boost some value to your home. Visitors will love to have a home tour of your place with the positivity to purchase.
3. It Prevents Damage To The Paint
Washing your home after every 6 months will save your money from regular painting to your walls. Dirt often produces cracks on the inside of the paint layer.
Due to this, the portion of the paint layer came out irregularly. That seriously seen weird in front of visitors. So, washing will save you from these terrible issues.
Also Read: What To Know About Mold Removal
4. It Removes Mould And Mildew
Places where humid and dry weather stays for a long time cause mold and mildew on the walls. That is the reason, paint from some of the parts falls from its side. Therefore, cleaning after every 6 months will remove any signs of mold and mildew.
5. You'll Stay Healthier And Need Less Medication
The other worst part of not cleaning on time can cause serious health problems, especially children and old ones. Hence, it would help if you cleaned your home to stay healthier for the rest of your life.